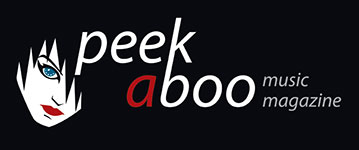 like this interview
---
IONIC VISION
Did you think we became people without dreams?
21/04/2011, Didier BECU
photos: © Marquis(pi)X
---
Easter 2011 is of course BodyBeats weekend. Along with bands like Leather Strip, Motor, Spetsnaz, Implant, A.A.A.K. and Blitzmaschine; BodyBeats also presents Ionic Vision.
Peek-a-boo had a chat with these guys to talk about the past and the future.
Twenty years of Ionic Vision, I guess it was with the usual ups and downs, not?
Certainly, we could write books about it. Having said this, I don't think it makes sense to get stuck on the past; we learn from bad things and enjoy the good things that have been.
Do you think you have realised all the dreams you were having back then?
Quite funny we can't answer this. Maybe we had our dreams but in the first place we always raised our middle finger. We did lot things from which I thought we would never be able doing them.
We came to a point at where we're proud of what we achieved, how little it might be or how big it might have seemed for us back then.
But mind you, we still have some "would love to have" on our list or did you think we became people without dreams?
Your debut was called "Rage against the acoustic", sounds like some manifest against silence!
I like that question so much, it just leaves me wondering what I can answer to this.
We never saw it that way so I guess the answer has to be "no".
Anyway, we really disliked all those guitars in the EBM-sounds, it was like the worst thing that could have happen, worse that an atom bomb! Many people followed this slogan, till today…I even do remember that at a gig in Norway people were shouting this!
You got on the famous DSBP-label, how did that happen?
Because the person who run that label, Tommy T, used to be a big fan from what we were doing. During that moment Kurt left and the cd we did back then was considered as not being good enough but Tommy kept on fighting and he offered us to come up with a release of old songs which was only meant for the US-market.
Through this "Homo Sovieticus" got born and so our relationship with DSBP. But good, our market wasn't the US only and Europe was more our playground. At that time EBM was in deep crisis but all by all it's due to Tommy that we're still around and he's a passionate man with a golden heart.
I never thought Belgium treated their EBM-children in a good way. I mean 30 years ago it seems to be more underground than ever!
We never felt at home here in Belgium but then again I don't think it makes any sense to keep wondering what could be and what is not as you have to deal with the situation like it.
Since Celtic Circle was down, it felt like no one was caring about us.
I guess it's every day fighting to be heard, not?
"For fun" that's what it is all about, we fight for nothing as if we should do this I guess it's better to stop. It's just meant to pass our time.
Days of working in the studio can led to nothing while we are doing nothing but talking nonsense and drinking some beers and then out of the blue come a song. Sometimes we choose from 50 arrangements and ending up by building a frame around it. That's the way we work.
You have a beautiful relationship with Nitzer Ebb. Tell us.
Who revealed you this secret? But it's true as they're to us the biggest example. I can clearly remember the concert at Vorst in Brussels where they supported Depeche Mode. Never before music was rammed into my ears like then…this was it!
Then of course there was the "Belief"-tour. Less than an hour but what an impact it made.
"Showtime" was a bit less. I discovered them since I was 15 and of course if you start a band you want to reach that same level as them but we never did and we never will.
We even achieved in getting to interview them.
Peek-a-boo did too…
Yeah, but at first it was refused by the tour management and we pretend to be real press people and we stood finally against Bon Harris and Jason Pane, who didn't know what to say. Bon saw we weren't press at alland after a chat about synths and the needed Carolus Triple-beer we asked if we could do the interview anyway.
And yes we did even if it was forbidden by the management and it ended up in doing a Nitzer Ebb-quiz. It was dead fun as afterwards Douglas was so thankful; stating he never did an interview like this before!
I asked once Douglas how he dealt with all those clones but as for Ionic Vision, I definitely think you have an own sound.
At first you start as a pure copy, but after that you develop yourself into a band with an own technique that others start to copy. We really do appreciate and think it's courageous that someone finally says this.
It happens a lot that people mark us as a clone after they heard the very first note as it's their duty to look through the clone. After all I think that everything is a clone, I mean who can state in 2011 that he creates music that no one heard before?
Ionic Vision always made music in the EBM-structure but some tricks are typically for us.
What do you think as an underground band from the changes the music industry underwent?
Nothing that can be done about. Small labels have it a bit easier than the majors as the in and output is smaller. For ourselves we don't press less cd's and we don't sell less as we did.
I guess for the majors it's something different but they created this situation.
If you know you can make a cd for 1 Euro (and in big amounts even for a lesser price) then it's normal that people just wanna pick out some good tracks on the rate of 1 Euro per track instead of paying 25 Euro for a cd that is filled with many crap.
Soon you will be on BodyBeats 2011, what can we expect?
The same like always as Ionic Vision is what we are. We might play some new stuff as we are working on some new album but with those 7"inches it got a bit delayed.
The cd will be titled "Happy accidents" and refer to the way the cd was made. Not one note has been penned down as we left everything to the power of coincidence and we are happy with the result as it isn't always EBM in its purest sense as there is some new wave sounds involved as well.
Didier BECU
21/04/2011
---