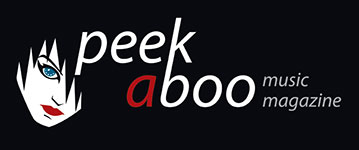 like this interview
---
SONAR
I really would like to see SONAR at '10 Days of Techno'
21/04/2011, Didier BECU
photos: © Marquis(pi)X
---
Dirk Ivens had & still has a big influence on the alternative (Belgian) music scene. Many bands, in- & outside Belgium, respect him for his diversity & unique approach of music.
Friday the 13th of May 2011 Dirk will be present with SONAR at the festival in De Kreun (Kortrijk, BE), where he will perform amongst other bands like SPECTRA*Paris, Der Klinke & Mildreda.
And that was the perfect excuse to request an interview with Mister Ivens.
Hi Dirk, let me start by asking you when and how SONAR saw the light of day?
In 1996 I started this project together with Patrick Stevens. Our intention was to create solid danceable beats with analogue synthesizers, as a cross-over between techno & industrial. After a while Patrick's interests shifted more into other directions & he was replaced by Eric van Wonterghem (Monolith / Absolute Body Control). In this configuration we already perform for more than 10 years.
Would it be correct to see SONAR as the darkest side of Dirk Ivens?
I wouldn't put it like that since SONAR is more a physical happening where we mainly focus on the live performances.
Only then we can improvise and modify our Music according to the atmosphere amongst the audience. We can see how people react and alter length, tone & speed of certain songs. It's a very different approach but a very refreshing one.
Sometimes it looks like you are suffering from or living by a multiple personality disorder to support your different projects? You never thought it might be easier to place them all within one & the same project?
No, since all those project are essentially different. With or without (human) voice is already a big difference, but you really can't compare Absolute Body Control with Dive or The Klinik, can you?
I guess there are a lot of Dirk Ivens' fans who struggle with the SONAR project. Do you consider it as complex music?
It really is a kind of Music to hear & see during a live performance. I've seen already quite a lot of people really going berserk on the fanatic beats. And to be honest, is there nowadays still something as difficult music?
OK, we'll just define SONAR as extreme music. Are there boundaries for you, or can it be extreme without limits?
We certainly do not make noise as a purpose on its own. We try to put a feeling & a certain variation in our songs. On record this is not an obvious challenge, since working without voice is already very restrictive. And limits? Listening to rap is, in my opinion, much worse than listening to Merzbow.
SONAR is a project that also reaches fans from other scenes. Not really the typical Dirk Ivens fans? I suppose you don't see yourself within a certain scene but more as a crossover, multiple scenery person?
Indeed, that is really my intention. I really would like to see SONAR at the "10 Days Of Techno". We have already performed at some real rave parties & the audience really went crazy. Proof for us that we really can attract some new audience. We've also been invited several times in Spain by organizations who know me just from SONAR, and not from my other projects, so I guess that's all working quiet well for us.
Final question. SONAR is not really the Music to play loud & please your neighbour. How do you manage your rehearsals? Hidden in a quiet, desolate forest?
There is always something like a headphone, but to be honest, SONAR really is a live experience. Therefore we try to avoid rehearsals as much as possible :-))
Didier BECU
21/04/2011
---