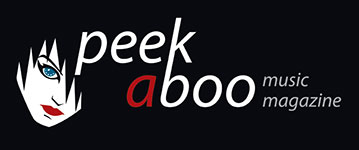 like this interview
---
NACHTMAHR
Every music and art form is cathartic.
21/04/2011, Didier BECU
---
Nachtmahr stands for Thomas Rainer, a name that many readers will associate with L'Ame Immortelle. Some weeks ago the latest album by Nachtmahr, "Semper Fidelis" hit the shops. For peek-a-boo? this was more than enough reason to speak to Thomas.
Dear Thomas, do you consider Nachtmahr as your solo-project?
I would not put it in any relation to my other musical endeavours. It is my project, my band and a very important part of my life
Over here, people still see you as the man from L'Ame Immortelle...Ever get bored of this?
This will take time, but I think I am on a good way to make this happen. I am not bored with it as it is very natural, it's just human nature.
I don't want this interview to be about L'Ame Immortelle, but allow me one question: is the band still active?
The band is alive and kicking, we are just moving at a slower pace to create something exciting for our new release so as not to repeat ourselves. It's hard to re-invent yourself over and over when you have such a long history, which brings with it various expectations to be dealt with.
During those days you also became Siechtum. Why did you stop doing that?
It was just over, I didn't feel it anymore. Still I think there are some kick-ass songs in the discography and I am proud of that.
And then there was Nachtmahr...what strikes me most, Thomas, is you decided to start back at zero, despite your reputation.
Yes, it was also a path that I chose to prove to myself that I could do it on my own and that I can do it again. It was a huge challenge, which I think I mastered quite well, as proven by the reputation NACHTMAHR has now.
The image of Nachtmahr plays an enormous role, right? And it seems like you put a lot of energy into it.
It is very important to also visualise the music through pictures and the image of the band. That's one of the secrets why NACHTMAHR is so powerful. I use all artistic means to create a universe that people can get drawn into.
It seems like war also plays a big role in your imagination....
My background of being in the Austrian army is an obvious source of inspiration. It's not only war in the definite sense, but all kinds of conflicts.
I understand you once owned a club yourself. Do you still have this?
I am not a part of Club Pi in Vienna anymore, as I had to part ways with the other people on the team because I could not agree with their methods of business anymore. I wanted something different, so I chose to move on.
If I hear your music it feels like you're dealing with catharsis, or a means through which you can let your inner demons out. Am I right?
Every music and art form is cathartic. It works particularly well with NACHTMAHR as I do everything myself which makes it especially genuine and honest.
Do you never miss the melancholic parts from L'Ame Immortelle?
I do, but that's why I still have L'ÂME IMMORTELLE. I need to exercise both sides of my character to be satisfied. The dark, extroverted one, which is NACHTMAHR, and the light, introverted one, which is L'ÂME IMMORTELLE
You're from Austria. I know there's a scene there, but for harsh noise, it seems that Germany is the place to be.
That WAS true until now. I see a lot of very exciting developments in the USA, Canada and the rest of Europe. Times are changing
There is a huge interest in South America for music like yours. Have you received any invitations to do stuff there?
We played in Mexico City last June and will do it again this year. There have been many offers from countries like Argentina, Chile, Brazil and Peru, but so far, none have worked out in the end
The new album, "Semper Fidelis" will be released soon. What can you tell us about it?
It's a big step forward as we took both the musical production as well as the artwork to a new level. The big success of the last releases gave us more possibilities, which we happily exploited during the creation process of this album. I see it as a more mature album, as stepping out of the shadows of being a side project and becoming a full-grown band.
Looks like you have a fascination with girls in uniforms!
Yes, it's a kind of fetish that I have and who can blame me. I fucking love them that way.
What's your favourite record of all time and why.
This is a very hard question to answer as I love music, but I think it would be Death in June "Rose Clouds of Holocaust"
Didier BECU
21/04/2011
---