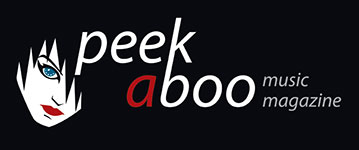 like this interview
---
JULIANNE REGAN
I don't feel like I deserve the title of 'Goth Icon' really; when I hear that I think of people like Siouxsie, Nick Cave, and Peter Murphy, not me.
21/04/2011, Didier BECU
---
One of the musicians I have most respect for must be without any doubt, Julianne Regan. This woman who once fronted All About Eve stole the heart of thousand goths, even if she kept on making music, the chosen paths with Mice and Jules + Jim weren't the easiest ones. The latest musical efforts we heard from Julianne were here contributions on La Femme Verte, the musical project from Jean-Marc Lederman and it's thanks to him that we had the opportunity to interview this great lady!
Well Julianne, let's first ask me this. I recently found on the net that you would like to quit the music business. I guess this decision still counts and I understand you but if you would be a beginning artist would you have the courage to start it all?
I think I have actually managed to quit the music business. I don't have the kind of personality that can deal with it. Some people love it, the business meetings, the lunches in prestigious restaurants, the endless talking about this and that....And truly I have found that for every decent human being in the business, you have to put up with nine idiots / liars / egomaniacs / shallow individuals... It's not for me. The ratio of 1 good person to 9 bad? It's not worth it. But what I did recently tried to quite was music, not the music business, but music. I couldn't though. I don't know why I wanted to... I think I just needed to realise that you can have music, without the 'business'.
If I was starting out as an artist now, well, I probably would do it all again, because I would be 19 and I would have that insane self-belief that I had then and I would believe that the music business was wonderful... But I know better. But also, if I were 19 now, then with all that youthful enthusiasm I would make music and sell it online without the help or hindrance of the industry.
I know you did lots of different things throughout your career but you started as a music journalist. Most of the times musicians hate journalists!
Tried to be a journalist! I went to college in London but left the course after 6 months to join a 'rock and roll' band! I wrote some reviews of gigs, some record reviews, some articles, but I was too nice, I could never say anything negative about anybody. Also, being around musicians, interviewing them, made me realise I wanted to be one. I must say that I know some good journalists and I don't hate them at all, they have passion and are good at their job. I just hate the idiots.
Let me ask an ex-journalist please. Just like the industry which is in crisis I read about the old Melody Maker-editor, Everett True, who declared that journalism is dead. Because of the net, everybody's a journalist…I guess it's a bit freedom too. What do you think of that?
It's great. It means that anyone who has an opinion can make it known on the 'net, and we, the readers, can decided if the writer is worth reading or not. Journalists do not make or break bands these days; the power that Melody Maker and NME and Sounds had (in the UK), well only one of those is left, only NME. I think most people don't care what the NME says. They can make their own minds up by reading what people say in Cyberspace. There can sometimes be too many opinions, people thinking they know all about music and musicians and just writing stupid things sometimes, because they have a computer and internet connection.
You were one of the goth icons, Julianne, what does this mean to you in 2010?
I don't feel like I deserve the title of 'Goth Icon' really; when I hear that I think of people like Siouxsie, Nick Cave and Peter Murphy, not me. I played music that was influenced by Goth and had Goth friends, did Goth things... but really now in 2010, I am a middle-aged woman who wears 'normal' clothes and has a mundane but happy life and is studying with the hope of going to University in 2012 to qualify to do something in the area of Health. When I was a young Goth, I would never have believed that there would come a day when I stopped dressing up and dying my hair and being intense 24 hours a day... But, the time has come ;)
I always experienced All About eve as music for dreamers, people who wanna run away from this planet….at least that's how I felt my All About Eve-records!!!
Yes, I think we were. I was a very naive person for quite a long time, quite innocent. Of course, you can enjoy a kind of rock and roll lifestyle when you're in bands and you are young, but even then I think I always believed in... Well, I don't know what really, but I always felt drawn to nature, to space, to the occult even... There was a great feeling of escapism, certainly. As I got older, a lot of that disappeared, and then it came back. It's different now because I don't want to escape to anywhere really, because I am here and to be here is good. But I will always look at a big, fat, cream-coloured moon on a winter's night and feel something deep in my soul and be amazed and feel alive. I think a lot of us feel that way, even though we have to get up for work and pay the mortgage.
In all honesty deep in my heart I am a goth but for a band like All About Eve I thought this label was a bit of a curse. I mean, an album like "Touched by Jesus" is in my opinion one of the best albums but it never got a change as it was made by a band who used to be "goth"…. Do you agree on this, Julianne?
Goth, yes, a blessing and a curse for us. There were elements of Goth in All About Eve, but also so many other things. At times we were folk, blues, pop, heavy rock. When we made our first album, the US record company told the UK company that they just didn't know how to market us. Both record companies wanted us to be the next Fleetwood Mac at one point! I think the boundaries of what Goth is became wider as time progressed. I think you could even make a rough timeline, something like: The Doors, Iggy Pop, Led Zeppelin, Bowie, Banshees, Cure, Dead Can Dance, Mission, Sisters, Garbage, Curve... etc.... etc... So many flavours of Goth and different percentages in each... You could say that Banshees were 50% Goth and 50% hippy-punk or something; you could say Garbage were 20% Goth, 20% Electro, 20% New Wave, 20% Rock and 20% Pop... Goth is a complicated and non-exact science when you look at it that way. I think that in some ways, being labelled as Goth held All About Eve back, but it also gave us success at the same time. I can't complain about that at all.
Talking about underrated music, then there was Mice which you did with another hero of mine (Bic Hayes). Can't believe, Julianne, that you never regretted it that this band wasn't any bigger.
It was regrettable that Mice was not a real success. We made one album and I loved it and am really still very happy with it... But I think a second Mice album may have been just great. I felt that at one time we had a real dream line up; Tim McTighe, (brilliant pop writer, multi-instrumentalist and a fantastic bass player, very Paul McCartney in fact), Dominic Luckman the drummer from Cardiacs, amazing... And Bic, just one of the best musicians I've ever worked with, just unbelievably creative and a catalyst of a person, and a demon guitar player. And those three people were also very lovely people, real friends, people that I could happily have spent a lot of time with. It was a waste. Sad.
In some way it looks like you made it difficult for yourself. I mean once you were in Top Of The Pops but you decide to follow yourself and doing something like Jules + Jim. Another great band, but isn't it frustrating that you have to face every time such an impossible task : get people to listen….
I have to follow my own heart. It was an interesting experience, all the TV appearances, radio appearances, the big record company with the big bag of money, the very big posh expensive recording studios, the Limo coming to collect me from home to take me to the airport or TV studio (even when I begged the record company to please just send a normal nice taxi!). And yes, they could make it happen, they could get you on the front of a magazine, on national TV etc. but in all of it, all the activity and hustle and bustle, there was no real time left for music. But now, I have time for music, but very few people want to hear it. I know it may sound arrogant, but it is100% true that as long as I like my music and a few friends I trust like it, and some people like it that I have kind of known as 'fans', (oh I hate that word), then that's it, that's absolutely it for me.... I'm happy. It's worth it.
I guess you won't know him but that's not important. One of the most influential musicians of Belgium (Jo Casters from Poesie Noire) told me that the problem in 2010 is that people don't wanna listen.
Well I think he's right. Jean-Marc and I have this conversation quite often and seem to conclude the same thing. When I was younger, there was music and sport. I chose music, (well, I'm no good at sport!). But now, there's music, sport, computers, video games, DVD Blue Ray, Pink Ray, Man Ray whatever! Music isn't as important to people as it once was. I remember when a band I loved had an album coming out, I would go to the record store to buy it on the day it came out, take it home and played it over and over again, until I knew all the words and all the songs and the album was almost imprinted in my DNA, and I would maybe only have heard one song from it on the radio beforehand, a single. There were no samples to hear online, there were no illegal MP3s to listen to, and so the anticipation was immense. But in 2010, music has lost its value, as far as mass consumption is concerned. I don't care about the people who don't want to listen, just the ones who do.
Now you're back in the spotlight with La Femme Verte. I guess it wasn't that easy for Jean-Marc convince you doing that?
Oh, if you ask JM, he will tell you that I am very good at hiding from the spotlight. Whatever I sing, write or record, as part of La Femme Verte or in any other project, I hide in the green light at the back of the metaphorical stage. People who work with me know that I am not comfortable with being at the centre, at the front, and it is only these people who understand me, that I will work with. JM knows me well. I don't know how he puts up with me ;)
Once again Julianne made it difficult by choosing "Hurt" which has been covered in a phenomenal way by Johnny Cash.
My mantra with covers is 'do not fear the song or the singer'...I feel that as long as you are looking at the song with fresh eyes and hearing it with fresh ears and really want to put yourself into it, you can do it. Sure, some people will always prefer the Johnny Cash version, many, many will prefer the original NIN version, but this is our version and it has to stand on its own merit. If you believe the words you sing, can relate to them, then it's true and it's good, no matter if anyone likes it or not.
Those covers on the La Femme Verte-album, where that songs you choose yourself?
You know, I have a terrible memory... Let me think... As I remember it, JM and I just told each other the names of songs we loved and we chose from there. I can't remember the exact ones. I know that the ones I sang, I loved.
On that album there is quite some Belgian talent from both Sam Devos and Raya who's doing "Enjoy the silence". What do you think from them?
Well I love what they've done and Sophie from Dark Poem too. In the UK, there is this ignorance of what is happening outside. Of course, there is always interest in what's happening in the US, and remember when Swedish artists were really fashionable for a while? (No, I don't mean Abba (!) more recently things like Cardigans etc.). The UK still thinks it's an important country, which amuses me really, such arrogance! It's a shame that people don't look further and see what's happening in their neighbours' gardens. Some nice musical flowers in Belgium's gardens!
I ask this to everyone, so I guess my heroine has to have this question too, what's your favourite record of all time and please state why.
Oh, this is a tough question. Just one song? This is really really hard! Oh let me think... Okay, I'll choose one from my childhood. It's Waterloo Sunset by the Kinks, that is a perfect piece of pop music.
Any special message to our readers, Julianne?
Just keep discovering and loving music and don't forget that, as Shakespeare said, 'If music be the food of love, play on'... In today's language, 'Music feeds love, so don't stop playing it!'
x x x
Didier BECU
21/04/2011
---