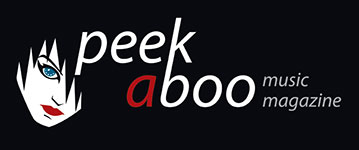 like this interview
---
MONO ELECTRONIC DENSITY
We have a natural capability for innovation. It's sad we cannot say the same for the management of our country…
21/04/2011, Didier BECU
photos: © Marquis(pi)X
---
This Easter you can watch both Nitzer Ebb and Die Krupps on stage and as BodyBeats always likes to support Belgian talent, he invited the duo Mono Electronic Density. The music from Bernard and Jean-Marc can be best described as old school EBM and with that description alone, you know you better be at The Trix at Sunday the 24th of April.
Well, hello, tell us what does mono electronic density means…
Jean-Marc: It's a name chosen by Valie (Bernard's girlfriend) which is very significant to us because it contains physical reference (chaotic concepts) and also a simple reference to "electronic" because it's our passion. So it's like a flag to say our aims: a passion with technology, electronics, physics…
Bernard: Everything has been said by JM. This is a pure electronic density.
I described your music as alternative dance just because I hear a band that has a very wide variety in their music. From front 242 to harsh to future pop….
Jean-Marc: Thank you for the "wide variety". Indeed what we wanna do is an electronic/synthetic music quite powerful and danceable but without any kind of conventions to be tagged as "EBM" or "dark-electro" or those categories. Electronic music is a huge area to explore. So we always thought it was very restrictive or fanatic to just try to explore one way and only one way. So indeed we are curious and we always want to explore new directions.
I think it's rather flattering but I wrote that "come into my world" sounded like a future pop version from Paul Hardcastle's "19"….
Jean-Marc: Thanks again for the comparison. Paul Hardcastle was very well known indeed with the top-hit "19". He was known to use lots of digital technologies (samplers, DX synths, …) and it's what I try to do. I listened for 15 years analog sounds from tons of people but you quickly get the limit of this style of sounds. They are primitive. People in the 80s were haunted to raise new levels in sound research and digital synthesizers like Yamaha DX or Korg M1 or Roland D-Series were the perfect keys to help composers to break walls and explore new horizons.
It's sad to see how much digital technologies are powerful but get often pathetic results… That's maybe why so many composers are stuck again in the sandbox with analog/vintage sounds. Because they sound warm and it's so easy to program you can get a nice sound in less than 2 minutes. So I was very interested to get back with digital technologies to show to people digital can also be used to produce interesting sounds… Much more interesting to my opinion than vintage/analog ones.
And with this you avoided the trap of many other bands that have a release out with 10 songs that sounds the same…
Jean-Marc: Yes because it's the typical trap I know very well for decades. When I was about 12 or 13 years old, I already did electronic music with old gears like Yamaha CS15, Roland Jupiter-8 and Juno-6. I could do a good track… But when I started to have more ideas, everything was sounding like my first track. With time I could then avoid this trap. Now it's the opposite. I only want to do tracks always different. It's easy when you use digital stuff. Not so easy with analog… I put some limits also to break my comfort and push myself always on the cutting edge to get new "fresh eyes" on the sound research… changing every 10 days the studio configuration is a way to help
Is there anything in the pipeline about some record deal or eventually an own release?
Jean-Marc: The second album is already half-recorded!! We work very fast indeed because the harmony we share about the music conception and artistic views! We also use a studio very reliable and easy to modify.
Bernard: A little scoop: We'll have a Belgian guest featuring on one track on the second album and several remixes by well known persons... We keep this secret for the moment.
MED are a young band, but you don't sound young…I mean this sounds like music from veterans.
Jean-Marc: (laughs). I have almost a foot in the grave with my 40 years old! I do music with synthesizers since 1983. It was with a Yamaha CS15 and a Roland Jupiter8. Quickly I used Atari computer for sequencing with MIDI and then some MIDI synths like DX27 synth or old 8bits sampler: Ensoniq Mirage DSK.
So … 27 years later and maybe 100 tracks done in various projects… I'm pretty happy to know we don't sound like newbie's ;-)
Bernard: As Jean-Marc already said, we both started music during the 80's and our roots are in the 80's! We don't try to create something completely new, we just try to put and add modern views and original sounds in our music creations. We got a feedback a couple of weeks ago saying: MED doesn't reinvent electronic music but it sounds vintage and new in the same time, it's an interesting paradox. We are proud of this kind of comment.
An EBM band that comes from the country that gave birth to EBM, how does that feel?
Jean-Marc: I'm very proud of it. To my opinion Belgium bands have a distinctive touch and specific sound. EBM was a worldwide revolution at that time. Electronic music was only the purpose of pop and new-wave bands but was not seen as a raw and brutal style of music. Belgians are very open minded and very talented in the electronic music field and EBM was a typical Belgian way to see the things. We have a natural capability for innovation. It's sad we cannot say the same for the management of our country…. But at least in music we did lots of outstanding innovations!
Bernard: I received an add request on MySpace from an American EBM fan, telling we were lucky to be Belgian and that he would love to live in Brussels only to have the chance to get closer to Front 242 and the EBM scene.
What do you think about the current EBM musicscene over here?
Jean-Marc: As always… You get the paradise in a hand and the hell in the other… There are very talented bands. They dare to use electronics in new ways. Using sampling in a very clever way. Trying to mix different kinds of technologies with a very interesting artistic vision. But you have also typical electro-pop bands that do music like in 1982 or doing always the same for years… I have to say lots of good bands from Belgium and Germany are played in my iPod every day!
Bernard: Pretty active scene with some very good bands. And a lot of interesting new ideas on stage. And of course, but it's life, some bad stuffs.
Sometimes you hear that the music is getting smaller and smaller, and the audience got older and older….
Jean-Marc: Yes because we need new bands ahead and the lack of massive media interests doesn't help. Lots of crap music makers have lots of media access and worldwide known artists. With EBM music we don't have that opportunity. Radios and television stations are not aware of what they think to be a "minority" affair …
We need new Front 242, new Depeche Mode, … big bands with new blood and massively involved into the media market. It should help to get new audience too! Believe it or not, but lots of young people don't even know what Front242 is! But they know very well the latest rap crap on TV… The challenge is there and nowhere else!
Bernard: I agree with JM about the media involvement but I don't have the feeling it's getting so smaller and older as you mentioned in your question. We meet indeed old fans but young people also who like the current Indus/electro scene. Smaller: Yes and no. Think about some actual big concerts and festivals like Treffen in Leipzig, The Gothic Fest in Waregem, Mera Luna, Castle Festival in Poland, Sinner's Day, Necropolis in Bruges, Gothic Cruise in Florida, BIM Fest and many others...
Do you feel there is a difference between the scene in Wallonia and the one in Flanders?
Jean-Marc: Undoubtedly. Wallonia is French minded. So I mean with all the bad sides of Latin minded way to think. Always living in doubt, fear, … very usual, classic, without the envy to win, to fight to win. So in Wallonia tons of usual music are available. Pop-music, rock music, rap, rnb, … When I go in Flanders, we switch to German way of thinking. It's more open to new things, and with a strong feeling to do things the way it should be. I'm sad to see very few people in Wallonia don't even try to discover new things. It's typical of the Latin way to be: we take the food from the hand that feeds us. But we don't fight to eat. Anyway I hope things will change with time…
Bernard: No doubt! The best parties, concerts and festivals are in Flanders. Wallonia is more rock oriented. There are some exceptions like the ESN festival near Tournai and few others but Flanders rules for electro/indus/goth/New Wave parties and gigs.
I guess it's definitely not that easy to find places to play….
Jean-Marc: Yes but excepted craps from pop and rock music… It's hard to find places to play. But it's like this from the very beginning. The main market is Pop, Rock, rnb, Rap music. Electronic music is seen as something "nasty" from Mister "typical people". I have to say it's a pity to see lots of bands always doing the same kind of music too! We need something that could help electronic music to be seen as an entire concept and then get a place to race in the media market too!
Bernard: The crisis is also a factor. This is why, nowadays, festivals work better than unique concerts. People get more bands for the same price. It's almost easier to get a contract for a festival than a concert.
Everybody has their dreams, but what do you expect from med? Something glory wise or is it just a hobby thing?
Jean-Marc: I don't do music to access to glory or to help me to believe I'm a god. I don't do rock or pop music.
I do music because I need challenges to try. And electronic music is probably the most open and huge universe to do so!
I only do music for the pleasure to do sound research and to learn more and more new ways to program machines. In a 2nd time I love to play this in live to "share" (one of my most important word) it with people. I just hope some people will find it interesting and will be pleased to discover it!
If it's the case, I'd be happy 'becourse I share something with people… And that's the most important to me. Of course I hope M3D could reach big audience but not in the way to feel myself like a god or for glory or to be famous. I really don't care about it.
Bernard: Same as Jean-Marc, I do music and sing 'cause it's a passion. But to be completely honest, I would have a fucking erection on stage hearing hundreds of people singing our songs with us. Again, not for glory/money. Just for the great pleasure of being in communion and sharing a passion for electronic music. Just to see dozens of crazy asses moving like mine on Jean-Marc's music and beat.
I get exactly the same great feeling when I'm in the audience and sing with the band playing on stage.
A life dedicated to music, or dedicated to EBM?
Jean-Marc: You have the M that stands for Music in the EBM ;-) But I learned classical piano when I was very young during my music academy. And I'm a big lover of lots of different kinds of bands. I'm a music lover. But my sensibility is undoubtedly related to electronic music.
Bernard: A life dedicated to passions, pleasures, music and sins.
I like different styles of music but electronic music is my favourite one. And in electro, EBM is my favourite one. The body part, that's the key! I like to share my sweat with the audience. After our last gig in Maastricht I was so wet that I had to take a shower. I was wet from head to feet. JM too, by the way...
What's your favourite record of all the time?
Jean-Marc: "Relax" – Frankie Goes To Hollywood
Bernard: Too many killing hits to give you only one! I love hundreds of records from 1971 up until now. I prefer to mention bands like Kraftwerk, Skinny Puppy, Klinik, Front 242, Bauhaus, Visage, Gary Numan, And One, The Neon Judgement, à GRUMH, A Split Second, The Cure, Dead Can Dance, Rammstein, Cassandra Complex, Fad Gadget, FGTH, DM, Archive, Poésie Noire, Sisters of Mercy, Joy Division, Covenant, Nitzer Ebb, VNV Nation, Implant, Anne Clark and many others...
The last word is yours!!!!!
Bernard: Thanks a lot for your interest in M3D and this very good interview. And our best regards to our friends, fans and all the people supporting us. You kick ass guys!
Didier BECU
21/04/2011
---