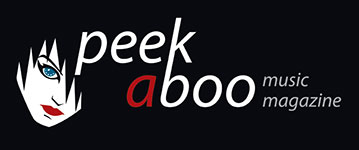 like this interview
---
ESCAPE WITH ROMEO
I still feel angry against intolerant, antisocial and un-honest people. In fact I feel even more rebellion these days, than in the 80's.
12/03/2012, Jurgen VANVLASSELAER
---
Escape With Romeo will enter, in March, the Porta Nigra stages in Aarschot and Cologne with a bag full of classics and a new album called Samsara. Founded in 1989, these romantic rebels keep on rattling in their cages. Stating a rebirth with their album Samsara (which contains some songs in German) their stage performance will also be guided for the first time by a visual artist. Time to grab some wings and fly over to Cologne to speak with Thomas Elbern, founder of EWR.
Thomas, for the few people who've missed your career of 23 years, can you please introduce Escape With Romeo and its present members?
Escape with Romeo, short EWR....arised after I finished with Pink Turns Blue end of the 80's. We went through a long line of personal changes, until the band stabilized at the end of the 90's to what it is now.
Escape With Romeo debuted in 1989 and conquered lots of hearts with instant hit Somebody. How do you look back on the beginning and how did EWR evolve during 2 eras? What do you consider as THE highlights of the past 23 years?
There have been a lot of highlights in all those years. We were lucky that Somebody hit all the underground clubs in our early beginnings. Just to name a few highlights I would consider playing the big festivals, tours between Barcelona and Madrid and meeting so many nice people along the long way. Just check the special features of our DVD Document for a glimpse of where we were and what we've been through.
People tried often to define your music… terms like Electro Wave, Smooth Goth or even Spiritual Pop appeared. How would you define EWR nowadays?
I would define it : Post punk meets modern electronic.
Escape With Romeo will soon release a new album named Samsara. The word Samsara refers, in Hinduism and Buddhism, to a process of continuous pursuit or flow of life, the cycle of birth – death – rebirth or reincarnation. Is the new album stating an EWR rebirth?
Yes, it marks a new beginning. The first time we have songs sung in German, we have a visual artist that will help us with the Porta Nigra shows and the style has become more and more electronic. Samsara marks another rebirth and we needed some of those in our career to keep fresh after all those years, otherwise it would become boring...for us and the audience.
Most EWR songs have a common thread, in that they are very melodic, melancholic and full of timeless gloom. Will the new album differ from your previous works or will it be a logical evolution?
I think it's a logical evolution. When I compose the songs I don't know what direction they will go. If we have all the songs together it defines the sound of an album. Samsara is a very logical album anyway, you can hear it from beginning to the end and it all makes sense.....and it also describes a period of my life which was mainly 2010.
Can you describe the creation process of Samsara? Will it be a concept album? How did ideas evolve to the completed songs we'll be hearing?
I was living in the wrong side of town...very isolated, not very friendly and very lonely. These factors have led to a string of ideas and a series of (protest) songs. I was just making music to give my anger and frustration a voice. I didn't know that this would lead into another album. But now, being in a much better side of town and life, I think a lot of the songs will give hope and confidence to people who go through a similar experience. The main feeling that was around was humbleness. Being just a drop of water in an endless ocean.....it still helps today and creates a sort of anti arrogance for any living creature around me.
As your solo-album Kalt und Elektrisch (1995) consisted of pearls in your German mother tongue, like Schnitterlied or Der Wind Hat Mir Ein Lied Erzählt, how come EWR created only songs in English?
It was always the idea to create songs only in English for EWR. But with this album I wanted to do something else and quit the old formula. I plan even to do 1 or 2 songs in Spanish, because our fans over there will like it very much.
Besides History, a compilation distributed in 2009 to celebrate the 20 years of existence, there was an EWR silence from the album Emotional Iceage (2007) until now. What happened in-between?
A lot of personal changes, gigs and new orientation. It is always with our albums that we need a period of at least 2 years to come with something different.
Besides EWR, you're also active with music as a profession. Probably lots of German radio listeners still remember Graffiti. How did it influence your life and how were you able to influence other people's lives with Graffiti? Which programs are you actually taking care of today?
That's a good question. I could write a whole book about that, because it is so complex.To keep it simple: I started radio in 1986 and had the same possibilities that our hero John Peel had those days. To play independent music from all over the world. That did influence a lot of people and my work as an artist too. Due to my job that I still do today a have a whole galaxy of music that I know and that influenced me. But at the end of the day you just are just a small part of that galaxy with your own music.
Referring to some of your songs... when was the last time you wished you had wings?
It always comes in dreams. I always have this dream where I'm dreaming that I dream and can't wake up. Because it came so often I found out that I can do things that I can't do normally. Especially flying...jump off tall buildings and fly around for instance.
We thought rebellion could last for ages… what makes you rattle these days? Or is all rebellion lost?
I still feel rebellion. When I was 20 I was a punk and listened to all that punk stuff. I was never hippy enough to stop getting angry. I still feel angry against intolerant, antisocial and un-honest people. In fact I feel even more rebellion these days, than in the 80's.
We heard that EWR will be guided by an visual artist during the Porta Nigra events ? What can we expect? Will this be a try-out or do you consider new experiments in the future?
I started collaborating with Björn (the visual artist) when I was doing my dark ambient project Twilight Worldz. With the Porta Nigra festivals we'll try that concept for the first time with EWR and it will be a challenge. His task is to visualize the songs while we are playing them live. I'm really curious what we will come up to. By the way, Björn with his partner Estelle made a fantastic video of that 80's classic Eisbär from Grauzone.
We witnessed EWR playing a home match at the Amphi Festival in 2010 for a full crowd. What does it mean for you to play in Cologne?
Much, because it is (one of our) home crowds. But Amphi was special, because there are so many people from abroad that came to see us in the early morning....it was a great show.
On the other hand, we can't remember your last passage to Belgium. Do you?
Not really to be honest but I'm really looking for it!
As, with all respect, EWR are no youngsters in the scene and thus have a lot of material to present, what can the audience expect at the Porta Nigra events in March?
You can expect a lot from Samsara, but also the classics that we are known for. So be curious and surprised!
Thank you for the interview. We look forward to your performance at the Porta Nigra Festivals!
Interview by Peter Verreycken.
Jurgen VANVLASSELAER
12/03/2012
---