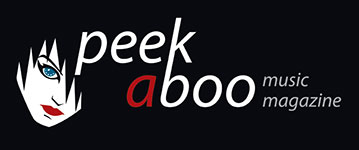 like this interview
---
I-M-R
A live set of I-M-R is like the dark side of a burn camp... Attracted by the heat and sucked into the darkness
03/03/2012, Filip VAN MUYLEM
---
After 19 years and 10 critically acclaimed albums, the time had come to enter a new phase. So far Ralf had recorded all productions on his own, but now he invited his longtime live guest musicians Martin von Arndt, Holger Diener and Hansi Huenig to join him also in the studio and to develop artistic idea's together with him in the future. The birth of I-M-R occurred, a new band that will play at the Porta Nigra Festival on 17th march 2012 in Aarschot.

Was it hard to split up? I read it's almost forbidden to use the old name?

It was a quite unpleasant experience for me. But with hindsight also inevitably. On a personal level we obviously drifted far apart during the last years. But such things happen and it's okay and over. And yes, the further use of the old name as project name is forbidden. That's the legal situation. I enjoy all the more the present cooperation with Martin, Holger and Hansi. The work is really relaxed and the separation between project and live band has finally been dissolved. Because we've played live together for such a long time, it is more a continuation than a new situation. In fact the changes are very little: just like before I write, produce and sing the songs, the only alterations are that I have to write some more lyrics than in the past and that I don't have to play all the instruments anymore – which is very nice.

Are you ok with the description: a live set from you is like the dark side of a burn camp? Attracted by the heat and sucked into the darkness? Tell us more about live feedback...

Phew, a very nice description. Thank you. Since people know what to except from us, the reactions to our gigs have been really good until now. We are definitely not a Goth show band, so the music stands to the fore. And the people engage in this. Especially Italy is a fine place for us to play... for whatever reason...

You'll play at the Porta Nigra festival, will we hear new material from the upcoming album?

Unfortunately not, because we haven't had enough time to work out some new songs as live versions. We started demoing in January, so most of them are still in a pre-production state and because Martin is unavailable for a while (his new novel is going to be published and he has to do some promotion dates and readings), we decided to arrange a set consisting exclusively of old material. With one exception: we will open the concert with a "Derrière Le Miroir" song. That will be fun... in any case for us :-)

Last time i saw you on stage, was at The Botanique, in Belgium, with IMR, any look back at the 2 gigs you gave there?

We have only the best memories. Especially the second gig at The Botanique was very nice, because of the people and the special location. Oh, and there has been a car-free day in Brussels when we left. Very impressive.

What can you tell us already about the new album?

It will be a typical album again. Just our very own mixture of Darkwave, Electro, Folk and Alternative Pop. (Presumably) twelve songs between hope and despair, so to speak. And we (hopefully) will be joined by some special guests. We plan to start the "serious" recordings in mid-March and we hope we will have all consents until then.

Will be there a textual change, or melodic change? How do you see it change?

No, it will be a, let's say, regular album. Musically there are just the usual slight changes you always made from one production to another. In contrast to "Retro" it will contain more electronic elements again. So it will be closer to the last releases before "Retro". And because more people are involved in the recordings now, there will be some new sounds as well. But the prevailing mood hasn't changed at all. But there will be some kind of textual concept this time. Most lyrics are about the aspects of this so-called reality or better, these so-called realities, and how you deal with them or how they deal with you - as the case may be.

What seems to be the most promising song on the new cd and why? According to you, personally?

Hm, difficult question. Because the songs are really fresh, they are all promising - of course ;-) My current favourite got the working title "Give". It is a loop based, guitar driven song about the benefits of escapism, with a slight psychedelic touch - in any case for my ears. To whistle-blow a little bit: Isabelle of The Breath Of Life has agreed to support us on this track. I'm really excited about that. But Hansi for example likes most a more electro based song called "Sunday" (also a working title), which is quite near to our understanding of New Wave. As I already mentioned: difficult. We are really happy with all the new songs.

Will there be more songs like 'All we have', 'Goodbye', 'Sick of you', there's no light (in cocktail bars)' and 'pay for this'? These are my favourite songs of you, on my i-pod. Any idea about the top songs, most loved songs?

Since this is a wide range of songs, I would say yes. Let us surprise you ;-)
Hm, I can't say that I really found out which songs are most loved. Because we are lucky to have a multifaceted audience, it always depends on the persons or scenes you ask. But "Uniforms" seems to be a small hit in various countries.

What is your inspiration?

Musically it's music itself. I simply love to write songs. Apparently it's my way to express myself. And for lyrics: I can't answer that question concretely. Since my school days I like the existentialist world view. So I'm interested in the ways how people try to create themselves – if they do it at all. But of course I also try to process some personal experiences. There are so many weird things out there I can't understand. And which sometimes scare me a lot. A writer friend of mine once pointed out that I suspiciously often use words like "walls", "rooms", "pits" and so on. That should make me think, I fear...

Are you a full time musician or do you have a regular job (if yes, tell us more about it)?

I used to be, but due to the developments on the music market, I can't make my living only by being musician anymore. So since some years I'm working as a web programmer. Just like most people who haven't learned something real ;-)

Do you feel the negative vibe of the economic crisis?

Not in my private life – up to now. And concerning the music: we never sold so much that I would notice a drastic change now. But I feel that the common mood has changed. And that finally more and more people start to distrust the holy capitalism. Which is a positive effect of this induced crisis after all...

I love the Sara Noxx track 'Don't cut these veins too soon' and understand why it's so high in the itunes charts. Tell me more about the collaboration with her and how this song came up to you.

In 2008 Sara asked me if I would be interested in doing a remix of her song "Superior Love" (of course I was). And in return I asked her if she would be interested in participating in our next album - and she agreed. So, when I did the demo for this song I knew immediately that this is the ideal track for our collaboration. I didn't write it for this reason, it just was there - how ideas used to be.

'Day Fly', the last song, is a nice and catchy song. You worked with Marlène Wagner on this one. What is this song about and who is she?

Marlène is an interpreter of French 'chansons'. She usually sings at wedding receptions or other events and she already appeared on the "Under the Mask of Stone" album from 1994.
'15' is the best selling album followed by the last album 'Retro'. Seems good to have the last albums selling the best, and a bit hard to get out at this moment?

No, not at all. That chapter is closed. I'm looking forward to the upcoming I-M-R album. And since the older albums are sold out for quite a while, it's natural that these albums got a "peak position".

Uniform is the best selling song (version on the 'Gothic Culture' CD), seems like featuring on these kind of CD's helps a lot or am I wrong?

It helps a bit to keep your name in the public's eye, but I don't think that a compilation track really directs the attention to the album behind it. Unfortunately. Nowadays the album as an art form has lost its importance, because of download wonderland. People are happy with smithereens. That's why so many artists only concentrate on a few promising tracks for the market and the rest are paddings, because it looks more professional when you also have an album out. Sad, but you can't change it.

If a sampler would ask you to make a new version of one of your own idols, which one would it be and why (and who knows: it could be coming out after this interview)?

Hm, I'm not sure if I still got idols. But I think I would love to do a new version of a Fad Gadget song. If I would come up to the original, that's another question. But Frank Tovey was one of the artists who really influenced me when I started writing songs in the mid 1980ies - beside bands like The Cure, Clan of Xymox or The Essence. And it is a pity that he never reached the attention he actually deserved.
Thx a lot & good luck with the band!
www.imr-project.de
www.facebook.com/imrproject
www.myspace.com/i-m-r
Filip VAN MUYLEM
03/03/2012
---