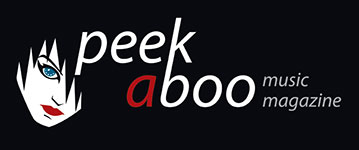 like this interview
---
THOT
I am the Hills Mover, from the Great Escape
04/02/2012, Jeremy Thomas
---
Dear reader.
Yes, you.
Do this first – click here :
http://thot.bandcamp.com/album/obscured-by-the-wind
- At the very least, you ought to have the right background music in reading this.
Thot is on the eve of a 2 week tour of Germany and Eastern Europe. I know they're busy, but talking to Grégoire at the height of anticipation about what must be the culmination of months of hard work should prove good reading. Let's see if he can spare us a bit of time.
A brief introduction? Who / what / why is Thot?
>>I am the hills mover, from the great escape.
Thot is my project, which I've founded a few years ago. I write, arrange and produce all the songs and lyrics. But Thot is also a live band thanks to those great musicians: Gil Chevigné (drums), Hugues Peeters (piano, keyboard), Julien Forthomme (bass) and Arielle Moens (video projections and backing vocals). Some say we play post industrial, but I call it "Vegetal Noise Music". Thot is a whole universe, made also of graphical guidelines, like the video we use on stage or our artworks.
Focussing on Central Europe is maybe not an obvious choice for a Belgian band. What led you in that direction?
>>I m looking for a book, a tale where I can smell, the stories from the tears, we used to plant.
It all began with a trip in Czech Republic, 5 years ago. I told to myself that I could make something big with my music there. As I felt in the air and in people's hearts that a strong connection could be possible.
During this trip, I met Tomas Paleta (who was drummer in famous Czech band Už jsme doma) and he wrote me back one year ago, saying he'd like to become our agent in Czech Republic. e managed to find us some gigs, like a support act for famous Czech band Sunshine or also Prague based festival "United Islands Festival". He did a fantastic work and we've manage to create the connection that I thought possible.
Our album has also a great welcome in those countries (Poland, Hungary) and I feel that people really want us...., more than in Belgium. So I've decided to focus on eastern Europe.
How did you go about arranging the tour?
>> On the top of the windmills, we are both stories beginning
Our czech agent did everything for czech republic, and we've managed to find gigs in countries around where our album is well welcomed, thanks to contact I've established along the years.
You have some amazing lyrics. Where do they come from?
>> I do accept the place you left for me instead of saving your life.
Thank you.
My lyrics are made of my own imagination (based of the place where I was raised, French country surrounded by hills and forest), fantasy, but also from my everyday look on the world, and my own private life. I melt abstraction and visual ideas. For some lyrics, I write first in French, than translate in English, so it gives them a very special guideline, meaning.
Thot is the Egyptian god of language and writing. Is that a key inspiration?
>> My mothers are the seas, I would drown myself in their poetry.
I've choose Thot because he's a character from an old French comic that I was watching on Tv (Les mondes engloutis, Spartakus and the Sun Beneath the Sea in English). But then I've realised Thot was also that egyptian god. I like it, because writing process is something I like to dive into. I try to tell stories, and building bridges between songs. Music is a language without any code, all is possible.
You've worked on the recordings mainly by yourself. How did you go about finding the right people to liven it up and take it on tour?
>> Can you feel my holy stream?
I write, compose and arrange songs mainly by myself. The recording of the album would not have been possible without Fra Vincent, who was my sound engineer and mixer. And obviously, the live band, mostly Gil (drums) and Hugues (Piano) bring their great ideas.
What should we expect from a Thot gig? How should we prepare for it?
>> Please take a look at the clouds, you see me standing on top, I'm stranded
Expect the Vegetal storm. The sound of the earth who's talking to the sky. The voice of electrical thistles carried by mute wind mills.
As a Frenchman, why choose Brussels as a base?
>> Oh my thistle where have you been?
Coincidences and life's needs.
Your thoughts on the current music scene here in Belgium? Any recommendations of what we should look out for?
>> I do accept TV as a God
It's pretty shame that some band only wish to be air played on purefm. By the way, I would recommend Amute, Highsleep with Sloane, Mashed Paper Klub, Fractional, Squeaky Lobster, BRNS, The Sedan Vault.
You must have plans for the future…
>> Today I could wake up alone and erase your remaining.
Have a rest, lock myself somewhere and write some new louder tunes.
We wish you every success for the tour, and hope to see you a bit closer to home quite soon.
Thank you!
You can keep up to date with the tour blog at: http://www.thotweb.net
Jeremy Thomas
04/02/2012
---