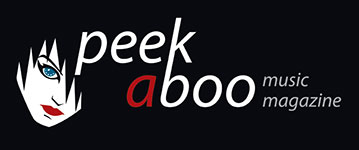 like this interview
---
DAF
When you listen to EBM bands nowadays, they often sound like us.
08/01/2012, Didier BECU
---
Next April, D.A.F. will headline on the second day of the Rewind Easter Fest, at the renowned venue Vooruit, Ghent. Every serious music fan knows the importance D.A.F. had, and still has on today's electronic music scene. So let's ask Robert Görl what once was and what will be.
Hello Robert, DAF are seen as a institution by many, but do you feel the same way?
Well, a bit, but in a non-binding way - we always like to give people ideas, but we leave it up to them what they will do with it.
Gabi and me we are free spirits and in this way we have a progress with people.
Technically speaking you're a part of Die Neue Deutsche Welle. Did you ever feel like a part of it and don't you feel the genre itself was a bit exploited?

We never feel Part of anything; within the Neue Deutsche Welle we just did our very own thing.
We even felt a bit uncomfortably seeing this enforced conformity.

Trough the years D.A.F. has become a household name, but still, you never had to make any compromises for that.

Probably this is why we are not played all day long on the radio. We created a new kind of song formula as we did not like the common song writing style, which is still a must to be played commercially on the radio.
To boring for us really… And also not free enough. But of course, exceptions prove the rule! :)

You are probably aware that D.A.F. is mentioned often as the first Electronic Body Music band in music history. How do you feel about that?

Probably because of our music style we created 30 years ago. When you listen to EBM Bands nowadays, they often sound like us. And we take that as a compliment! They also seem to like our clothes style I guess... Black!
Where did you get your inspiration to come up with the unique D.A.F. sound?

We said this many times! our aim was to do something very original.
We worked quite hard for that.
We liked the Fusion between dirty sequenced electronic sound and real acoustic drums - like a real Man Machine thing.
Men (People) are not perfect, they sweat, and sometimes they breathe twice in a
second instead of one time - this aspect we always liked in our structures.
Nowadays it sound logic, but was it easy to convince the audience back then with this completely new sound?

In the late 70`s when the Punk Movement came. People were ready for something very new. People were bored with old schemes.
This was a great chance for us. I am aware this kind of chance is not always around. At the moment free music spirit has to fight hard against a very well-adjusted music scene. That's the way it goes.

Soon you'll play on the Rewind Easter Fest in Belgium, what can we expect?

We will play our greatest hits, and some not so famous ones.
Didier BECU
08/01/2012
---