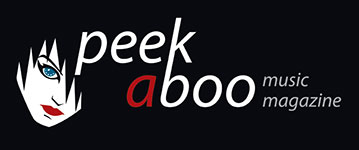 like this interview
---
AH CAMA-SOTZ
I listen to just about any style of music, I've been addicted since I was a little child.
03/12/2011, Chris KONINGS
---
Another band playing at the Porta Nigra festival is Ah Cama-Sotz. For almost twenty years Herman Klapholz has been making tribal, industrial and dark ambient music. Only a few weeks from now, he will perform in Aarschot and Ah Cama-Sotz performances are rare in Belgium so we advise you to be there!

Hi Herman, can you tell us something about your project, Ah Cama-Sotz?

Well ever since the mid 80's I had some samplers and synths to experiment with beats, soundscapes and mixing all kinds of samples. I was also a dj and worked for a radio station. In 1993 I started with Ah Cama-Sotz, after a trip to Mexico I was instantly interested in the old Maya, Aztec and other cultures. So I delved into ritual and started working with Hybryds. Sandy and me were on the same radio station and that's how things started. I still have a radio show there! (Secret Society on Radio Centraal)

So I worked on a lot of Hybryds albums and gigs. My music evolved from ritual to soundscapes and ambient with some industrial blended through. It's important to give your own inner self in your music, your identity as such. People tend to put labels on my music while it's of no importance to me. I listen to just about any style of music, I've been addicted since I was a little child. (grins)

Especially in your starting years Hybryds was a big influence.

Yes Hybryds influenced me greatly, that's a fact not to be underestimated. We did a few productions together and also did some gigs both in Belgium and foreign places.All those influences can be heard. We all have our own methods but there is a similar red thread in both projects.

You did a show with vidna Obmana once, for the zoo of Antwerp. Any chance on that happening again?

The times were just very different! That zoo cd was a very good experiment and production named "Soundtrack For The Aquarium". The zoo of Antwerp played that cd for years! We even did a gig in the aquarium. A music performance between all kinds of fish! A truly unique experience! (smiles)

Sandy from Hybryds was complaining about the lack of respect from Belgium, even from the wave/gothic scene itself. Do you feel the same way?

Ha! It's something we more or less have been up against for many years now. It's a fact that we are part of a small underground movement. I mean, tribal, ambient, industrial, soundscapes, experimental,... there is absolutely no pop value. It's not these styles that will ever come into the commercial music world. But I also must say that every day I feel there are many people from all over the world following Ah Cama-Sotz. Thanks to the internet a lot more people can get in touch with those underground musicstyles. I don't feel we should complain that much. (ed.:hear hear!!)

I was wondering because live shows are so rare and you have your own label.

Shows in Belgium you mean? Yes that's true. It's very difficult, small organisers find it hard to be subsidised. And there is also the crisis. I don't want to sound too negative but in my starting days it was much easier. So I take my hat off for organisers like Porta Nigra! Respect!

Your album "The Way To Heresy" was different from your previous work, classical or even dark ambient episodes were difficult to find on this one. Why was that, did the label have anything to do with that?

I don't agree with you on that. There's always some ambient or ritual on my cd's. Or I mix eastern and western influences with my typical Ah Cama-Sotz sound. There a distinctly dark base around everything. Evolution is another important part of my music, some people think it's easy to make an ambient/ritual track but you can't get further from the truth! Many classically schooled musicians tell me that they did that education for technical things like notes and getting the score right. So it's not creative at all but well that's a different topic...

Record labels never pushed me in certain directions, Hands, Spectre, Ant-Zen and so on... they put my productions on sale as is. They truly respect the end result, the product. That's how every artist should have it! But that's my opinion and I bet every artist and recordlabel has theirs too!

Do you regard your productions on your own label Bats & Cats different to work on other labels?

Absolutely not, it's a continuation of previous and existing work. All my respect to the previous labels. But with my own label I have complete control over all the aspects.

Is there any new work on the way?

Yes, in 2013 it will be the 20th anniversary! Now there's a massive job ahead! (smiles)

Thanks for the interview Herman!

Your welcome! See you soon!
Chris KONINGS
03/12/2011
---