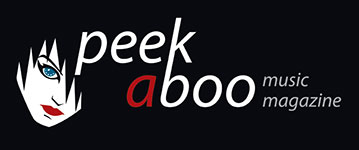 like this interview
---
DROID SECTOR DECAY
You will hear sounds from my twisted point of view. This is how I see & realise things about music creation. There are no boundaries, there are no limits.
28/09/2011, Jurgen VANVLASSELAER
---
After Ivory Frequency and Virgins O.R. Pigeons I bumped into another interesting electronic act from Greece : Droid Sector Decay, project of Antonis Stavropoulos. We had a nice little chat with the man behind the machines.
Hi Antonis, can you introduce Droid Sector Decay to our readers?
Droid Sector Decay were formed in April 2009 as a one man project band.The first work called Spread The Virus...Western DECAY is an independent release and it is influenced by the dark electro/industrial scene from the early 80's with today's modern industrial sounds.
Droid Sector Decay is an experimental project which combines influences from all music genres. It is not an easy listening $commercial$ act. You will hear sounds from my twisted point of view. This is how I see & realise things about music creation. There are no boundaries, there are no limits.
I know you love and collect several kinds of music. What made you decide to make electronic music and not, let's say metal music?
In electronic music you can combine various elements from different genres (metal, pop,classical music etc.) & this gives you a lot of flexibility.
You released already a few CD's yourself. In September your new album will be released on Werkstatt Recordings. Can you tell us something about that label and what can we expect from that new album?
Werkstatt Recordings is an independent DIY label promoting alternative/electronic/industrial artists. All releases are published in an audio CD format with full artwork. About the new album, I think it is more mature than the first release Spread The Virus...Western DECAY. It has a big variety of songs & I hope people will find it interesting. It is a dark & experimental album.
Will Droid Sector Decay be a pure studio project or do you have the intention to play live as well?
At this moment playing live is a bit difficult for me, because of my work & mainly because I am the only member, it's not an easy thing to do. But I want to play live and I hope in the near future I will have this opportunity. If not with Droid Sector Decay, with my other project Cophead State or as a session member of Resistance Of Independent Music, my brother's band.
There's not really much known about the Greek electronic scene. Most people are familiar with bands such as Ivory Frequency, Virgins O.R. Pigeons and of course Vangelis, but are there more interesting bands we should look out for?
Yes there are! Check out: Nova Obscura, Techsoir, Siva Six, Chaos Breed Inhaler, Astyplaz, Marsheaux, Decode, 23rd Underpass, Cygnosic, Obsidian Radioactive, Nano Infect, Iambia, PreEmptive Strike 0.1, Hologramme, Gas Masked Lestat, Cylix.
You just made an excellent clip for one your new tracks The Cage. I really liked it and I forwarded it to a few people. Most people loved it and said that it sounded very old school Belgian style.
Well that means a lot to me & I thank them! My purpose is to make music in the old school style. I am influenced by many great bands from the Belgian scene ,such as Front 242, A Split Second, Insekt, Vomito Negro, The Klinik etc.
Do you have other projects besides Droid Sector Decay?
Yes, besides Droid Sector Decay, my brother, myself and a friend have a new project: Cophead State. We play metal/rock with electronic elements & we are planning the release of our debut EP in the next months.
We all know that Greece is suffering from a big crisis these days. Do you see and feel that in the music scene as well? Are there less gigs now for instance?
No I don't see that. We have many bands (especially from the rock/metal scene) and they are playing often live & releasing new albums. The last years there is an outburst in the Greek music scene & a lot of new artists have emerged.
What was the strangest reaction you ever got on one of your tracks?
Strangest reaction? I cannot think of any, only sometimes people telling me that there is an 80's feeling in my music.
A final message for our readers?
I want to thank you all for supporting & listening to Droid Sector Decay. Also a big thanks to Peek-A-Boo Magazine. Always keep an open mind & don't forget to SPREAD THE VIRUS.
Thanks Antonis and good luck with your projects!
Jurgen VANVLASSELAER
28/09/2011
---