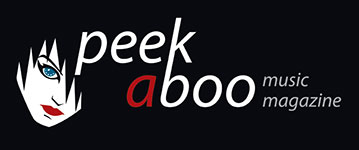 like this interview
---
PANKOW
All those people trying to achieve an eighties sound show have an appalling lack of creativity… trying to revive ghosts from the past !
13/09/2011, Jean-Christophe VAN THIENEN
---
Florence, Italy, Summer 2011, 28 degrees centigrade, could be worse… hordes of sheepish sunburnt tourists are queuing up outside the city's main sights, here today gone tomorrow… but hey, we couldn't care less coz it's time for an espresso and that long-awaited PANKOW interview with founder member Maurizio Fasolo (a.k.a fm)! Isn't life simply splendid?
PANKOW have had a bit of a standstill up until recently, haven't they?
The latest album we issued in 2007 featured Alex on vocals: Great Minds Against Themselves Conspire… It was recorded in Australia where he now lives and then he decided to call it a day…
Around that period I moved to Lille/Rijsel in Northern France for a while and have now moved back to Italy but living there, as well as the proximity with Belgium, has been something of an experience. I enjoyed getting to know those places better and finally being closer to an environment that had generated a music that wasn't unlike the one I have always been playing. Even if France wasn't an ideal location music-wise, it was close enough to Belgium and Germany. Furthermore, I contacted Belgian musicians via the net, like the guys from NTRSN, back in 2009, and was able to meet them rapidly and Bram Declercq has been singing in PANKOW for a couple of years now. Distance is not really a problem now that I'm back in Florence.
When you lived there did you feel that big a difference between Northern Europe and, say, Florence or Italy in general?
I realized that when I went to Berlin for the first time, way back in…(laughs)… Here there's nothing much to do culturally speaking…
How did PANKOW start?
I started with an MS20 I'd bought as early as 1978, then I added Roland equipment… I then bought my first sampler, the Emulator II, it basically costed a fortune, 20 million liras, something like 20.000 now !!! I had to work a lot to afford it but then again around that time I had a personal studio and quite a lot of Italian pop acts would ask me to produce them…
We released our first tape "Throw Out Rite" on Electric Eye in 83 then Kindergarten released the "God's Deneuve EP", which was not unlike Front 24. We signed to Contempo later for Freiheit für die sklaven.
As for live gigs, we played Florence around 1984, but didn't play Germany until 1985, then we had to stop for a bit because Alex fell ill around 1985-86. We didn't have much of a following in Italy back then, and singing in German or English didn't help! Little by little we gained some credibility and respect.
In 88 we met Sebastian Koch, and with his help we started to play more and more, Germany, Switzerland and Sweden and then we got contacted by Wax Trax for the Gisela album in 1989 and toured for 40 days in the USA!
For a time, when we played live we would use a painted mural, quite a big large actually, 6 X 7 metres, by Carlo Isola, as a backdrop, there was also that period when we included a guitar player in the line-up… no comment on that! On the contrary, the drummer's presence is still important, more physical, we also do "lighter" gigs for which I only take my computers. Since Bram joined PANKOW we've played Padova, Fano, Familientreffen in Germany, Maastricht and so on next will come the 1st October 2011 at the Maschinenfest in Oberhausen / Germany, and Antwerp's BIM festival (with among others Section 25, Clock DVA, Severed Heads) in December 2011.
How do you feel — or resent — being labelled as an "EBM" or "industrial" act?
EBM we're not, that's for sure… "Industrial" possibly. Originally I was really interested in bands like Throbbing Gristle but then I got quite fed up, they were more of a concept than actually involved in music.
You've been working with Bram Declercq — formerly of NTRSN — on vocals for quite a while now. Was it easy for him to replace Alex ?
Well, Alex didn't afford to carry on anyway and Bram's voice is radically different. He also has a much more positive attitude, Alex was basically unsatisfied and very rarely he showed us to be happy on things we were doing… however he will continue to collaborate with Pankow!
What are your projects these days music-wise? I've been told you had a brand new album underway.
Indeed yes, but it's in the making…you know what it's like, don't you? it takes time, it should be out next year, it was supposed to be released last year, but you know what it's like.
Got a title yet?
Yes, but I'm not telling and there's also this album I'm working on these days that will get released by German label INFACTED. I'm browsing through tons of archive to select the right amount of so-far-unreleased… Unreleased studio tracks as well as unreleased live versions from around 1987… It ain't that easy…
Have you been to any good concerts recently?
I don't go to concerts much; I listen to various things but hardly ever to any electronic music, mostly baroque, classical and this minimal act called Pansonic, it's different stuff altogether, refreshing but I guess most people are interested in other things.
What's your opinion regarding the evolution of music over the last 20 years or so, well, almost thirty in fact, since you started Pankow?
First and foremost, it appears clearly that from the very beginning electronic instruments have been part and parcel of the music industry. These days, in my opinion, all those people trying to achieve an eighties sound show an appalling lack of creativity… trying to revive ghosts from the past (laughs…)…
Where can you be found on the net?
On facebook obviously, everybody's there these days at pankowband@groupsfacebook.com, there is quite a number of videos, both past and present on youtube too. Incidentally, One of the only gigs in France was La Laiterie, in Strasbourg in 1989 and some videos from that concert were recently added on youtube and you can also find all the necessary info on www.pankow.co.uk
Are you still in touch with the Clock DVA guy you worked with in the early nineties?
Well, not really, but we're gonna meet again at the BIM Fest this winter in Antwerp it should be fun.
Jean-Christophe VAN THIENEN
13/09/2011
---