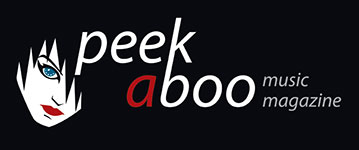 like this interview
---
UNITARY
I don't believe in limiting myself strictly to one concept.
04/08/2011, Didier BECU
photos: © Magnus Eklund
---
In the mood for some good synthpop? Then we can fully recommend Unitary's debut "Safe from harm" which has recently been released on Infacted Records and yes, more than enough reasons to have a chat.
Hello, tell us who Unitary is.
Hello Didier! I am the kind of person that lives and breathes music. And I have the need to express myself through melodies and words. Unitary has been the outlet for my creative spirit since 2001. If you genuinely want to find out more about Unitary, take a listen to my album.
If we understood correctly, Unitary is a bit of a one-man project. Is this a forced decision or just the way you like it.
From the very beginning, I was actually looking for a singer but it was surprisingly hard to find one. So I ended up handling both the electronics and the vocals myself. In many ways this is ideal and enables creative freedom, even though I usually get a second pair of ears in for the final mixing stage.
You also got involved with a Frozen Plasma-track. Can you tell us something about that.
That is correct, I was the voice behind Frozen Plasma on two tracks. Vasi Vallis contacted me in 2004 and explained that he had an idea for a new project, and that he'd like me to perform the vocals. I jumped on the task when this opportunity came. The result of our collaboration is worth checking out, Frozen Plasma "Protect my ways".
"Safe from harm" is your debut, Johan. The reviews are raving and here at Peek-A-Boo too, so I guess this one makes you rather proud?
It definitely makes me proud! It means a lot to me personally. Making this album has involved some painstaking work, and encouraging words is something that I treasure. Prior releases have been equally important to me, but "Safe From Harm" is the album where all the dots connect, I think.
What I heard is that you are influenced by so many different subgenres, from Haujobb to classic synthpop.
Yes, that is in my opinion one really important quality behind Unitary's brand. I don't believe in limiting myself strictly to one concept.
No wonder, at least not for me, that this is a Swedish product. How do you Swedes manage to do this?
That is a great complement to me, thanks! You are probably right, that there is something typical with "Safe From Harm" that has to do with my origin. For obvious reasons, the chill of the north is great inspiration to me. And to many other artists I believe.
The cover is also quite beautiful. A bit in contrast with your sound I think…
I always like to have well-worked concepts when it comes to the artwork. And the front cover idea has been with me for quite some time. I think this cover art has many dimensions to it. Hopefully my sound has the same kind of variety. Worth mentioning is that the photos of this arctic scenery are more than a hundred years old.
I feel the urge to ask this. "Safe from harm" is also the title of the epic Massive Attack-album. A coincidence?
Total coincidence! I actually listened to that song for the first time today. There shouldn't be any confusion between my music and that of Massive Attack. I have remained with this title since the album was first announced, in 2004. And seven years later I still adore it.
What's your favourite record of all time and please state why.
Now that's a question I really have to think about… do I really have to pick just one? "Songs of faith and devotion" from Depeche Mode, it has very few weak points.
With whom wouldn't you mind to be alone with in an elevator for 8 hours and what would you do then?
If I had the chance to sit down and talk for hours it would be with a certain person who passed away far too early, many years ago. I don't think 8 hours is enough.
A special message to our readers could be.
Thanks Didier for this interview and all readers for supporting Unitary!! Be safe from harm.
Didier BECU
04/08/2011
---