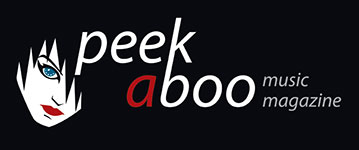 like this interview
---
XMH
XMH is primarily about the music, not about lecturing people.
04/08/2011, Didier BECU
photos: © Marquis(pi)X
---
XMH are, as they say themselves a dark/harsh electro-industrial act from Holland, who are signed on Danse Macabre which gave their latest album "State Of Mind" some international exposure. Peek-A-Boo spoke to them about what was and what is to come…
Well, hello please tell us who XMH are.
XMH is a dark/harsh electro, industrial act from the Netherlands with a lot of trance influences. Our aim is to get people moving on the dance floor to tunes that are just a little bit different than your every day dance music and our live shows are packed full of energy that we project right into the crowd.
Most of our music and lyrics are written by me (Benjamin Samson) but the other band members also have more and more input into the tracks. For example, the lyrics of WasteD are written by Pieter Sperling, who controls synths and sampling onstage. And the tracks Neon Venus, Dictate and Cryogenic Fire were written together with our manager (Wim de Nooyer). The third live XMH member is Isa Garcia. She plays synths and provides the backing vocals.
I already tried a few times to describe your music and I came to the conclusion that I had to use a different genre for almost every track. I guess that's the goal?
I can't say that that's really the case. It's more a result of not having one particular genre in mind whilst making music. If a track sounds good… it's good. The one thing you could say that most of our tracks have in common, is that they have an industrial(-ish) vibe. But not even that's really true. Let's just say that its electronic music that mostly aims to fill dance floors.
For your latest album, you found a home at Danse Macabre. How did that happen and did this opened some international doors?
Before we were signed to Danse Macabre we already had been gigging in UK, Spain, Germany. We were looking for a label to release our second album 'State Of Mind' when we were recording it. And Danse Macabre suddenly came along and seemed to have the best deal for us. They left us completely free in our music and sound. One month after our signing to Danse Macabre we also signed to Nilaihah Records who released our album for North America.
And yes this opened some international doors especially in Germany. For instance, our signing to Danse Macabre is one of the reasons that we played at this year's Wave Gothic Treffen festival in Leipzig. And it also seems that if you're signed to a label people tend to take you more seriously as a band. Which isn't really fair in every case of course, but it is another factor that works in our advantage at the moment.
Talking about international "stardom". You're from Holland, I guess there's no really a scene for the kind of music you're playing.
Luckily for us there is, be it a small one. Parties and events can for example be found in Utrecht, Rotterdam, Eindhoven etc. Even though it doesn't compare to Germany and it isn't really what it used to be anymore, the Dutch scene was a big platform for us to launch our music/act from (and in a way it still is).
I asked it so many times to Flemish bands, so this times I ask it to a Dutch one. Music like the one from XMH should appeal to a quite large public if only those DJ's at the radio would give bands like yours a chance. Do you agree?
I agree to a certain extent. A lot of people who listen to harder styles of dance and other music with an alternative edge often reply with: "Whoah, that sounds great, I didn't know music like this existed." This illustrates that if acts like us would get a bit more airtime we would probably get some more fans. And extra exposure never hurts.
But sadly the music industry doesn't work that simple. I bet if it was only up to those DJ's there would be a bit more diversity on the air. But a lot of the stations get paid to plug a certain artist or kind of music. And the DJ's that work for them generally get a few tracks to choose from deciding what they're going to put on their show. So you can imagine that it is very hard for a "small" act with a tight budget to get lots of airtime (if any at all) on main stream radio.
On the other hand… Nowadays we have the world wide web to get us exposure so that's a good thing (providing you put the work in that is, because online the competition is killing).
So, to sum up my anwser… Should mainstream radio be more diverse and give acts like the chance for more exposure? Definitely yes. Should we blame everything on the DJ's? Nope.
If I hear XMH do I have to think about it. I mean, is there a deeper meaning behind it all or is the goal writing immortal alternative electro-dancetunes?
A bit of both. Most of the time the music exists before any lyrics are written. The main thing that's focused on whilst writing lyrics is that they fit into the music. But a lot of them are about issues that matter to me at the time of writing. It's not that I want to impose any opinion on anyone. It's just that some tracks have something that bugs me or I that which see as wrong in the world as subject. But it's up to you if you want to read deeper into the text. XMH is primarily about the music, not about lecturing people.
Is a track like "Komasaufen" meant to be shocking or is it just the society itself that's been shocking?
I think it's a given that it's society itself that is shocking.
I really like this about XMH, the idea that you have never given up on adding melody to your tunes.
Thank you for the compliment. I think music like we make needs a good melody to make it work. The right tunes are what makes a track catchy and makes the crowd want to party. So it's something we'll always incorporate in our music to get the sound we want.
What are the future plans for the band?
We are currently in the process of writing, rewriting and prerecording tracks for a new album. Also, we're working on some stuff for a new live show. For instance, we use visuals on stage to give the show an extra something. These may possibly get a greater role in our act. And further down the line. Lots more gigs and storming the clubs with dance floor filling tracks. Hopefully reaching out to more and more people in more and more countries. And after that, who knows? Maybe world domination (laughs).
What's your favourite record of all time and please state why.
This is a very difficult question for me to answer. I like almost every kind of music, from classical to EBM and from trance to jazz and everything in between. The only genres I really don't like are modern day R&B and Schlager type music. Other than that I have at least a few favourites in almost every genre. My all time fave tends to change from time to time depending on my mood. If I had to name one at this moment it would be Infected Mushroom – "Legend of the Black Shawarma" This record has an almost perfect mix of psychedelic trance, rock/metal, humour and uplifting danceability.
With whom wouldn't you mind to be alone with in an elevator for 8 hours and what would you do then?
Pfff... 8 hours is a long time to be stuck in an elevator. Part of me wants to spend that time with some kind of musical genius to pick his mind. Someone like Jimi Hendrix (if he were still alive that is). But another part of me would go for Scarlett Johansson doing all sorts of things that shouldn't really be mentioned.
Do you have a special message to the readers?
Keep your eye on XMH. Go to our facebookpage and our website. And who knows, maybe we'll see you at one of our gigs.
Didier BECU
04/08/2011
---