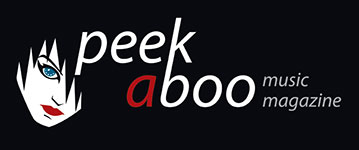 like this interview
---
ATTRITION
We will be playing in Bredene on Friday September 30th!!! So the timing for this interview is pretty good …
01/08/2011, Didier PIETERS
---
Attrition, an electronic ensemble from Coventry (UK), started in 1980 and has released 18 albums and loads of singles and other stuff since then. They have a new album, "demonstro 1981 - 1986", a collection of previously unreleased, rare and demo recordings from the earliest days and that's not all … Legendary Attrition will be playing live with SOL 19 and Parade Ground at the SEAWAVE-event in Bredene on Friday September 30th 2011. Not to be missed! Place to be? Meeting- en Eventcentrum Staf Versluys, Kapelstraat 76, 8450 Bredene.
Time for an interview with Martin Bowes, Attrition's founder and frontman!
Martin, tell us all about your new album, "demonstro 1981 - 1986" … What is on it?
"demonstro" is a collection of the very early attrition songs … many of them were never released or were only available on very limited cassette compilations, flexi disc release … 24 tracks over 4 sides of vinyl and a free 4 track EP as well with the first copies! I also collected some unpublished photos for the sleeve. I am really pleased with it, it's a beautiful package. The name "Demonstro" was originally the title of one of our earliest demo tapes so it seemed fitting to use it for this :).
How would you describe the music on the album?
I would say it's a mix of our early post punk sound metamorphosising into our early industrial experimental sound and the final tracks hint on what was to come …
Who's excellent idea was this?
Well, I read an interview with Portion Control a couple of years ago and they mentioned they were reissuing early material through German label Vinyl on Demand, so I contacted Frank there and he was pleased to do the same for attrition. The VOD label is a treasure of old industrial music and I advise everyone to check it out. So, in the end I think I have to thank Frank for this!
Why now?
Well it is our 30th anniversary this year, so it seemed like a good time to search through the boxes of tapes in the attic :).
Why vinyl? Any special reason?
Well everything on the VOD label is a vinyl release … and of course it fits the time of the music, even though much of it has never been released on vinyl before … and it was so wonderful to release vinyl again … and it is very popular now. But a lot of people no longer have record decks, so we are considering a digital release further down the line...
Any special remarks on the artwork?
All the inside photos are compiled from my archive or rare attrition pictures from the early 80's, but the cover photo is actually a new image, of my fiancée Kerri actually. It's taken by our friend Holger Karas from Leipzig. It just seemed perfect for the cover …
You've restored and re-mastered the material on "demonstro" yourself …
Yes... I do a lot of mastering these days so it was an opportunity to go back to the original tapes and transfer them to the PC and clean them up. It made a lot of difference! Keeping the original recordings intact but cleaning them made them sound a lot better and kept the character alive at the same time. Some were only cassette mixdowns but some were original 4 track Portastudio masters, so I could do a little bit more with those recordings. It came out well I think :)!
Wasn't it a bit strange to spend all that time with stuff you made like 30 years ago?
It was a little strange! But as it was so long ago it felt like it was almost a different band … and I really enjoyed hearing how we worked back then … naively … but the spirit was strong and it stands up to the test of time … mostly …
Listening to the album I was struck by the fact that it doesn't sound dated at all!
I'm not sure. I think some of the post punk band line up songs, the very earliest ones, are a little dated, to me anyway, as I know post punk is very popular nowadays, so maybe not to other people. I think the experimental electronic tracks still sound experimental today … so perhaps they worked :).
I thought some of the songs on the album are rather to be experienced, than to be enjoyed. Can you relate to this.
There is a mixture on there of songs and atmospheres … As we have always done, from almost dance tunes to atmospheric soundtracks. We always enjoyed that mix, so yes, I think so!
I would describe attrition's music on "demonstro" as intense, electronic, industrial, experimental, theatrical, dramatic and adventurous? Can you agree with this? Would you add other keywords?
Well I would agree and add post punk … … … I think that will be enough!!!
Sleeve notes are by Gary Levermore, Ex-Third Mind records. What was the importance of Third Mind records in the development of your career?
Third Mind were the first label we signed with, in 1984. We did 3 albums with them until 1986, when we had to move on as times were very hard for the label at that point. We moved on to Antler Subway in Belgium for the next album! Gary was very important in launching attrition and worked very hard for us! Good days indeed … and we are very good friends to this day …
Talking about Third Mind, I remember a band called Beautiful Pea Green Boat, that I liked very much. Did you know them well? Are they still active? Did you have a lot of contact with the other bands on the label?
BPGB didn't last very long … I liked their records too... and I know the main man, Ian Williams. He has gone on to make music with other projects, such as Gamine. I don't have much contact with the other bands from the Third Mind years now as we lost touch, except for In The Nursery, who we will be playing a show with in London in August actually! (Music for a Darkened Theatre Festival, Saturday 13th august 2011)
What inspires you?
Life. And sometimes death. It gives me a sense of urgency :) …
Which bands have influenced / influence your music?
There are many bands for many reasons … The Sex pistols without whom I would never have made any music … well they ignited my passion. Crass for their political belief. Joy Division and Leonard Cohen for their emotion. Kraftwerk for their sound. Velvet Underground and early Roxy Music for their adventures in music … Oh, I can go on and on :).
Is there something that connects all your music?
There is a common thread that runs through it all I think. Something that tells you it is attrition. The soul or spirit. If you can find it...
Are you happy with the choices you made in your musical career?
I think so. Of course there are always things you think you could have done differently … But we learn from everything we do and I think things are OK …
Were you always able to do what you wanted, without compromising?
No of course not. That never happens to anyone in this world as we live among others … So we are always compromising and that's OK, as long as your core values remain true …
Any regrets?
No … I don't have anything important that I regret in music …
Is there any advice you want to give to younger, fellow musicians?
Well for what it's worth: just know what you want! If you are doing it for money, then OK, … If you are doing it as you need to, as you have to communicate something that you can't put into words … then so much better, money is not important … And believe in yourself and give yourself time to develop, don't expect the world overnight! Everyone has their own way … keep to it, keep working hard at it and you will be rewarded. It's so worth it in the end!
Dark Entries Records, OnderStroom Records, LTM, EE Tapes, VOD, … All those labels are paying a lot of attention to "eighties" music. Do you have an explanation for this? A lot of rare / lost / … stuff is surfacing again so I'm a big fan …
I think there is more interest in the sounds from the 80's now than there was at the time! I think the fans got older and have money to put into re-releases of the music and the younger fans are finding it for the first time … and it WAS a very good era for new music … So yes, it's a good thing … but don't forget there's interesting new stuff out there too!
What about YouTube and (illegal and legal) downloading? I remember spending hours and hours in local record stores, going to London , Lille, … with friends, just to find that one obscure record I wanted, swapping tapes and so on. You really had to make an effort to get your stuff. Now it's only a few clicks away. Any comments on this?
It's a difficult time now … Well certainly one of big change. There is a loss of value in music when it arrives instantly and of course illegal downloads are hitting everyone … but we all taped albums in the 80's, so it was always there, just not on such a big scale. I think the answer is in some ways a return to the 80's, the limited handmade releases, things that can't be downloaded. I think a bigger independent scene could come out of it … And playing live is so important … as it always was. Nowadays there are so many avenues of communication (like this one) that we can much easier arrange shows and promote ourselves and there is a much bigger awareness of what is happening on the scenes around the world. Modern technology has pros and cons, so we need to be creative … but didn't we always have to?
What are your plans for the near future? Are you working on a new album?
We have been touring quite a lot recently … and reaching new countries for the first time (We just got back from our first show in Brazil at the Woodgothic Festival there) so we are now setting up shows for the rest of the year … and yes, a new album is nearing completion: "The Unraveller of Angels", with some very special guests. We hope to have this released by the end of the year!
Reissues are quite popular for the moment? Any plans in that direction?
We have a live album taken from our 1985 tour of Holland: "The Truth in Dark Corners", out next month through Russian label Other Voices … another result of my hunting through tapes in the attic :).
The last time you played in Belgium was in 2007. Don't you think it's time for a new concert? Are you planning to go on tour, specifically with the material of the "demonstro" album?
Well … we will be playing in Bredene on Friday September 30th!!! So the timing for this interview is pretty good … We won't be playing anything from "demonstro" … Well, I doubt it … but rather a mix of material and some new tracks from the "Unraveller …"
What's the first record you ever bought and which records / CD's are you listening to for the moment?
I bought "Great War Movie Themes" when I was about 12 I think … We had just got a record player at home! Not long after that I started listening to David Bowie and Roxy music! I still love them today … well the early 70's albums!
What's your favourite Attrition album? Probably a difficult one I can imagine …
My standard answer for this is … "the next one"! … But I don't really have a favourite attrition album. They are all journeys for me, with ups and downs, successes and failures … I have songs I enjoy from time to time, but I don't put attrition albums on to listen to at home … Once they are finished I let them go …
You've just told us you played at the Woodgothic Festival in Brazil. How was that like?
It was amazing! We stayed in Brazil for 9 days and got to meet a lot of people, all very friendly and enthusiastic. It was our first time in South America and we want to go back there soon!
Something else you want to share with our readers?
I would like to thank you for the interview … and take the chance to invite people to check out our music on our various websites … and look forward to meeting more of you at our upcoming shows …
Take care!
Martin Bowes. Coventry, England. 2011
www.reverbnation.com/attritionuk
www.youtube.com/user/attrition
Didier PIETERS
01/08/2011
---