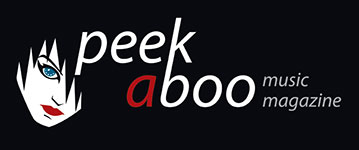 like this interview
---
LEAETHER STRIP
For me it has always been about the music and the lyrics. All I want is for people to get something out of what I have to offer.
23/07/2011, Didier BECU
photos: © Marquis(pi)X
---
One of the first bands we interviewed were Leaether Strip and as they're so good we decided to do a second interview. Of course they have a killer single out: "Sex Dwarf". Yes indeed, the Soft Cell song!
Hello Claus, we're interviewing for a second time, to co-inside with the release of "Sex Dwarf" of course. Have you always been a Soft Cell fan then?
Well hello hello! Yes it's the second time, it's like you just can't get enough of the big Dane.
I actually remember exactly when became a fan of Soft Cell. We were on a school field trip to see a famous dead guy at a museum here in Denmark. The guy's name is "Gravballe man". A really famous Bog Body. So there we were in the bus on our way to the museum, and some girl had a tape she gave to the bus driver. The first song on that tape was Soft Cell's version of "Tainted Love" and this was before it became the massive hit. We heard the song I think 20 times on the trip, the next day I was at the record store buying the single and their first album.
I quickly forgot about "Tainted love" when I listened to the album. "Fru.. Fru.. Fru… Frustration…" and BANG! A Soft Cell fan was born. I just remembered that I smoked my first cigarette ever on that Bus trip, I also had a crush on the History teacher who was with us on the trip. A big hairy bear in light brown corduroy trousers…need I say more?
It seems that you are really into the 80's as you also covered "Spellbound" by Siouxsie & The Banshees. How important are the 80's for you?
It was my youth and it was a great decade for music and art, and I've always been a very melancholic guy, so the dark 80's with the underground suddenly becoming mainstream, guy's with eyeliners a strange loner with a BIG secret suddenly didn't seem so strange anymore, I mean my friends had Adam Ant, Boy George, Phil Oakey and Limahl posters on the wall, so I suddenly didn't seem so strange to the world around me after all.
All the freaks became pop stars. So if those freaks could then why should I stand back? It showed me to the path I was about to walk down, and I'm still on that path today, loving every minute of it, though I do look kind of scary with eyeliner now.
Do you think our cultural society has changed, when you realize that in the 80's outsider bands like The Banshees were multi sellers?
Nirvana and Pearl Jam killed the 80's. Out with the eyeliner and the freaks, and in with the smelly flannel shirts and heroin junkies. The 80's were dark and a lot of speed was consumed yes, Not by me of course, I was a good boy, but still in all the darkness it had hope and it was very colourful in its own depressive way.
I actually think that the recession and the rise in unemployment we see now around the world is going to the same thing as what happened in the early 80's. So I can go find my eyeliner again, and buy tickets to the next Duran Duran show, even Adam Ant is touring again. When everything goes to the rats, why not have a party and start a band.
In fact, are there times that you dream of being, let's say a star?
Now I'm going to sound really – blahhh - I've never had any dreams of stardom. For me it has always been about the music and the lyrics. All I want is for people to get something out of what I have to offer.
In school I was the strange kid, not weak, just strange. I wasn't scared of standing out; I actually took pride in it. Problem was that I was the only one like that in a school of 1000 kids, so it got pretty lonely at times. But I was not making me want to fit in. The main problem was my "little secret"..It was hard for me to from close friendships because I knew I wasn't being 100% honest with them. Before the music I also had a hard time to find my identity and I had no real dreams of what I was going to spend my life doing, in that way I was in a limbo state. Everything changed when I started to write songs. After that I just knew that this was what I was born to do.
The newest single has been released on Black Rain, is this a new beginning?
Yep it's out on Black Rain now. I know and love the people running Black Rain, and we've done a few things before this single. I was on a vinyl compilation of theirs when I played at their event in Zwickau (DE) and I also wrote a Christmas song for a release of theirs.
They just released the Klutæ "ÆBM" 12" and the "Sex Dwarf" single, and I am sure there will be more in the near future. They share my view of catering to the collectors in the EBM scene. In my view they are the saviours of the scene and if we lose them as supporters, we're fucked. Black Rain are truly fighting for the scene to survive and if I can help, I'm there.
I recently saw you at Amphi and the magic between you and Kurt really makes Leaether Strip a killer. Is Kurt active in writing song material as well, I understood that Kurt's roots aren't EBM but more classical trained?
Thank you. That Amphi gig was amazing for us. We both had a little happy weeping session back stage after the show. It was really a magic hour, and I wish we could have played for 3 hours. We we're giggling like school girls for days after that show. It was Kurt's first show in front of such a huge crowd and he loved every minute of it, and I'm just so happy that I can share this with him now. Other artists will know how difficult it is to explain why we love being up here on the stage. I'm really proud of him and I am glad I finally got him to join me up there in the lights.
Kurt has been the 2nd member of my "bands" since 94. He's not a part of the composing, but he's always the first to listen to the songs and he's giving me his honest opinion every time, and I need that. There wouldn't be a Leæther Strip or a Klutæ without him. Kurt is a trained pianist but he wanted to be a Chef even more, so that's what he pursued in his career. He never forgot how to play though. On stage he plays melody lines and samples.
On the newest single there's also a brand new song, is this an opening for a new album?
Yes "To suffer is to live" is a new song, and it was supposed to be on the next Leæther Strip album "Untold Stories – The melancholic sessions", but I didn't really feel it belonged there, so I popped it on the single to add a little new to the release. It's a song inspired by the last Danish witch burning that happened in 1693.
If I see Leaether Strip then I see a furious man. Are you so angry at this fucked up world?
On stage I just open the closet and see what comes out, and for some reason it's usually a big angry bear that comes out. I deal with somewhat negative and aggressive topics so my energy usually goes into that direction.
But I am far from angry up there. And if you look closely you do see a smile on my face during the performance. I get all the demons out of my system and that's what I want the audience to do too. Go to a Leæther Strip show and get all the cheating girlfriends, bill collectors, shitty co-workers and the Boss you want to shoot in the head out of your system. And when it's all over you feel just like you've had the best orgasm in your life. Now that's my goal.
Who wouldn't you mind being alone with in an elevator for 8 hours and what would you do?
It would have to be Marc Almond, and I would use the 8 hours to convince him to make an electronic album with me. But there is one problem I think I read that Marc was very claustrophobic, so It might end up in 8 hours with a very hysteric pop singer, and Kurt would be really jealous after that, thinking we had an 8 hour Sex party in there. I'll take my chances and pick Marc Almond.
A special message to our readers….
Drink your milk! Do your homework! Kiss your partner! Love yourself and Support the bands you like!
LONG LIVE EBM!
Hugs
Claus
Didier BECU
23/07/2011
---