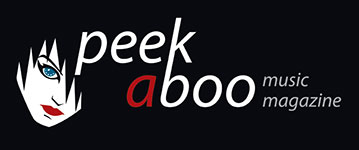 like this interview
---
HEAVEN 17
We always did take risks, sometimes to our detriment, but what is life without risk?
08/07/2011, Didier BECU
photos: © Mike Prior
---
They first did it with Penthouse and Pavement and the audience loved to see the whole album being performed on stage and two years later Heaven 17 thought it'd be great to repeat the trick with performing that other classic from the 80's: The Luxury Gap.
On 14th October you can see them doing this album in London at The Roundhouse and let's hope they do some overseas concerts as well. But in the meantime, Peek-A-Boo spoke to Glenn Gregory!
Well, hello. After "Penthouse And Pavement" you're back with "The Luxury Gap", I guess it's a logical step but still…why?
I think the true reason for us deciding to perform the Luxury Gap live is that we had so much fun doing Penthouse and Pavement we just wanted to carry on. The audiences were so warm and up for it that it just seemed so natural to go ahead and take the next step. However the Luxury Gap is quite a different challenge to Penthouse and Pavement, both musically and structurally more complicated. It is going to take quite a bit of working out and maybe a bigger onstage band to pull it off. It will however be good… I promise.
I know it's a very nasty question, but how do you rank this album in Heaven 17's career?
I used to think it was my favourite album but after touring Penthouse and Pavement, however, I'm not sure it still is. It was the album that brought us more acclaim with more hits and enabled us to reach a much bigger audience and it has got some great heaven 17 tunes including a couple of my personal favourites, Lady Ice and Mr. Hex, The Best Kept Secret, Come Live With Me, and of course, Temptation. Oh, you're right, this IS a nasty question! In truth, I think this is the best Heaven 17 album, but I do love our first born a little more.
Penthouse and Pavement was a good, solid synthpop album for its day, but The Luxury Gap was amazing for its detail - the quality of the songs, the slickness of the production. How did you raise the game that high?
I think Penthouse & Pavement was born from excitement, revenge and a desire to quickly stamp Heaven 17's personality upon the emerging Sheffield music scene. After the Human League split it was like a boiling cauldron of ideas and songs and lyrics and ways that we might take over the musical world. We were electrified with a desire to make this album as different and as 'us' as we could and thankfully the music and ideas flowed like wine and we became drunk with the joy of it all and before we knew it we had finished the album.
The Luxury Gap was a different we were still enthused and exited in fact maybe more so after the critical acclaim of Penthouse, we were eager to make more music, but we did decide to make the sound and songs bigger in a production sense and started to write demos in my flat in London.
This was not the way we had made Penthouse & Pavement for that album every note written was used, every word thought was put down and became a lyric… no demo's no spare or extra tracks… everything straight down to tape, and used! But now we took a more thought out measured approach choosing from a batch of 4 track simple demos.
We decided on the final tracks and started work on what we knew was going to be a very different album to our first. We worked hard and long in Air Studios with a great engineer/producer, Greg Walsh and between us we came up with The Luxury Gap… and we were pleased.
One of the songs, "Temptation", was featured in "Trainspotting". Did this help Heaven 17 get back the attention they so richly deserved?
I suppose it might have. In fact, I think if it had been on the soundtrack album as well it may have helped even more. I often wonder if there was a fuck up there because New Order's Temptation was on the soundtrack album but not in the film. Did some arsehole put the wrong track on the album… we shall never know, unless the arsehole who did it is reading this and decides to come clean!
One of our colleagues is a huge Heaven 17 fan and he had this question for you: Why aren't you The Pet Shop Boys in the sense that you had the ability to be them…perfect synthpop?
I love the Pet Shop Boys and they are very unique. I think we could have never been them. I feel as if we are a little rougher round the edges!
Whatever the answer might be, I think the answer is also that you were a band who weren't afraid of taking risks. Do you think you never regretted the fact that you always took risks?
We always did take risks, sometimes to our detriment, but what is life without risk?
You were Ian and Martyn's first choice as singer for the original Human League. What could we have expected if you had you got the job instead of Phil Oakey?
I left Sheffield for London just as Martyn and Ian were looking for a singer for their new project (soon to be the Human League). I may have been that person if I had been around. However, in hindsight, I am so happy that I was not around. I love the early Human League and it would have not been as it was without the voice and lyrical input of Phil. I have never thought how it might have sounded with me at the mic but I'm sure it would have not been as good.
Did you ever feel out of place amongst the game of star guest vocalists that B.E.F. had on Music of Quality and Distinction Volume 1?
Not really, I was part of the whole thing really as a part of Heaven 17 I was in the studio when most of it was recorded and part of the planning and ideas process so I just felt very comfortable. When we went to meet Tina Turner in her L.A. hills home it was a bit of an "OH MY GOD!" moment.
What's it like working with Martyn Ware? He's such a powerhouse of creativity and always seems to have something on the go.
We are very close. We have been friends since I was 14 years old and the only time we ever argue is in the studio. He is a very strong willed and creative person and he is never ever wrong (even when he's wrong). I love working with him and we have enormous amounts of fun. In fact the older we get the more fun we seem to have.
At one point, you went off and formed a band called "Ugly". Tell us a bit about that.
It was at the point that Heaven 17 had decided to take a break. We never split up. We just stopped working together for a while. I still wanted to be in a band so I formed 'Ugly' with a friend of mine called John Uriel. It was just an experiment. We released one single, Boom The Future, and spent some time working with the producer, Gareth Jones, which was great but we eventually ran out of steam and floated apart.
Ian Craig Marsh seems to have wandered off into the wilderness. Are you still in touch?
We haven't spoken in ages now. I'm sure he still loves us, as much as we love him.
October will be the world premiere live performance of "The Luxury Gap" album. Why has it taken so long to get happen?
Well to be honest I think it's pretty quick. 30 years… you have to have time to plan these things! We didn't play live at the time of the release of the album. We were too cool and we were going to dominate the world by making videos. Okay, I now admit that our masterplan was a little flawed.
I guess world domination may have come easier if we had got off our butts and toured extensively. It would have meant that we would probably not be doing it now, and to be honest, sometimes waiting for something can make it better. I'm really looking forward so singing some of those songs that I have never ever sung live. I hope you all think it's been worth the wait as well.
What can the audience expect?
Listen to the album and come and see us perform it live for the first time ever. It does what it says on the tin. We also have a nice visual aspect to the show as well as a world exclusive we will performing the entirety of The Luxury Gap album in 3D sound, something that Martyn has been working with me on for some time now.
What's your favorite record of all time and please state why.
Pajamarama by Roxy Music. It's quite simply the record that made me want to be in a band… thank you.
With whom wouldn't you mind to be alone with in an elevator for 8 hours and what would you do then?
Cameron Diaz. I would woo her and then make love to her…. Ahhhhhhhhhhhhhh I may even start smoking again afterwards.
What's the question we should have asked you (and no, you don't have to answer it).
When do you think you will be too old to perform on stage and why has there been no new material from Heaven 17 for such a long time. (I'm happy I don't have to answer them).
Any special message for our readers?
If you can get to come and see the Luxury Gap show at the London Roundhouse on October 14th do so, because it's going to be brilliant. Sell your sisters bike, pawn your mother's wedding ring, and sell your soul to the devil… whatever you have to do to be there… be there!
Heaven 17 will perform the entirety of their 'The Luxury Gap' for the very first time in revolutionary 3D Sound at the London Roundhouse on Friday 14th October. B.E.F presents 'Music of Quality & Distinction' "Live" at the London Roundhouse on Saturday 15th October.
Special B.E.F. guests include Boy George, , Elly Jackson (LaRoux) Green Gartside (Scritti Politti), Sandie Shaw, Glenn Gregory, Shingai Shoniwa (Noisettes), Midge Ure (Ultravox), Kim Wilde and Polly Scattergood.
Box Office: 0844 482 8008. Day Tickets: £23.50. Weekend Tickets: £42.50. 24 Hour Ticket Hotline: 0844 844 0444
Didier BECU
08/07/2011
---