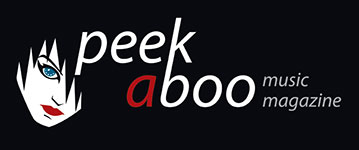 like this interview
---
THE PAIN MACHINERY
We still love noise and chaos and it's still present in the music. Just not as much as in the earlier stuff.
04/07/2011, Didier BECU
---
Combining punk with EBM, what an idea! Well, things like this can definitely suck but in the case of The Pain Machinery it worked great and I even tend to compare their latest album "Surveillance culture" to the mighty sounds of Portion Control. Let's see what Anders and Jonas think of that!
Hello, you state to wanna combine streetpunk with electronic sounds. Why, exactly?
Anders: Hi, I grew up with both punk and electronic music. So it was natural for me to combine the two in my own music making. For me "punk" is not about what instruments you choose to use. It's more how you (ab)use them… In the late 70's the more interesting punk bands often had electronic groups opening for them. Suicide opened for The Clash and The Normal opened for Stiff Little Fingers for example. I really wish there was more of that kind of crossover these days…
Do I smell some sort of punk attitude in there as well?
Anders: Absolutely. The punk movement was all about DIY and the early electronic scene was not that different, they both shared the same attitude and the DIY ethics. It's the same with our lyrics, they are definitely more "punk" than "cyber".
Jonas: Yeah, we're more into reality than escapism.
You've been around since the late 80's and of course Sweden does have a huge EBM history. How do you see The Pain Machinery in that history?
Anders: Well, we're from Sweden and we do music with strong EBM influences. Apart from that, I don't know, I don't think there's a Swedish "sound" or anything like that.
Jonas: We never listened to the early Swedish EBM bands back in the day to be honest, much of that stuff seemed pretty one-dimensional compared to what was released on PIAS, Antler etc.
Your newest album "Surveillance Culture" is a different chapter. Another label and another sound?
Anders: Yes we're on a new label, Complete Control Productions, and it feels really good to be working with like minded people. The sound has developed into being more minimal and focused. We still love noise and chaos and it's still present in the music. Just not as much as in the earlier stuff.
That title, do you really think we're living in a surveillance culture?
Anders: The tools are definitely there and they're becoming more and more integrated into our society. CCTV, Satellite Positioning, phone and e-mail monitoring and other surveillance techniques are available to the ones "in charge" and through social networks, like Facebook etc, people choose to let others know exactly what they're doing all the time. We're leaving more and more tracks in our everyday lives.
Jonas: It's amazing how much people are willing to give away. It's less of a "1984" type scenario where the state or corporations are actively monitoring people, they're perfectly willing to do it all by themselves. I think the various reasons behind this are in a way more interesting than the fact that marketers at some corporation want access to consumer behavior.
By the way, excellent album but I also feel it's an album made by people who are not that happy with the way this world turns!
Anders: Thank you. We're happy that you like the album. We like the world. Some things are good, some not so much. I guess with The Pain Machinery we just don't focus on the "Happy Happy" stuff. It wouldn't work…
Jonas: The lyrics are just observations, the tone can be sarcastic at times but we're not pointing fingers at anyone. Some of them are about things that are going on in society at large, some of them are on a more personal level.
While seeing that bands don't sell a thing, you can't help thinking that bands like you are just doing it for the love of music?
Anders: Hopefully we will sell a copy or two. But I know what you're saying, these are difficult times. These days you can't be in the music industry for the cash. On the other hand - we never were and we never will be.
Jonas: It would be nice to generate enough money to make stuff like vinyl releases viable. We'll see...
I just wan't to know but when I reviewed you, I compared you with Portion Control. What do you think?
Anders: It's an honor to be compared to them. They were, and are, true pioneers. I think we share the DIY/Punk attitude with them and of course the more "primitive" approach to electronic music.
Jonas: That's very flattering, Portion Control have always been firm favorites. There's just something about the combination of gritty, lo-fi electronics and that voice that's unique. I really like their more recent output as well.
Are you following the electronic scene yourself?
Anders: Yes, of course. There is a lot of interesting electronic music being made at the moment.
Jonas: Electronic music is such a wide spectrum nowadays but yes, definitely. Thankfully people have started doing interesting things with "old" influences without being retro in the last couple of years.
How do you see the Swedish electronic scene these days? Still as good as in those golden 80's?
Anders: There are a lot of really cool electronic bands in Sweden at the moment and fanzines, clubs etc. Some things were better in the 80's, some things are better now. The electronic scene is more divided into smaller sub genres these days, for better or for worse.
What's your favourite record of all time and why?
Anders: Oh, as a music lover it is of course impossible to chose just one album. But if I have to I must chose The Clash first album. It's a punk album and not electronic. It was one of the first records I owned and I still listen to it, a lot! I love that album.
Jonas: It really has to be "Official Version" by Front 242. That album made a huge impression on me back when it was released and I still listen to it regularly. It just seems like the epitome of what that genre of music was/is/should be about.
Who wouldn't you mind being alone with in an elevator for 8 hours and what would you do?
Anders: Hmm my girlfriend.. Or somebody that could really need a good 8 hour beating. Hunter S Thompson or William S Burroughs would be interesting to speak with. Since both are dead that might be a bit difficult though..
Jonas: This woman, if she had still been alive: Betty Lou Oliver (http://en.wikipedia.org/wiki/Betty_Lou_Oliver)
She could probably tell me a thing or two about being stuck in an elevator ;-)
A special message to our readers…..
Anders: I want to send a big "thank you" to everybody supporting the music that they like. All of you who are going to clubs, concerts and buying albums from your favorite artists. Without you there wouldn't be any "scene" whatsoever.
Didier BECU
04/07/2011
---