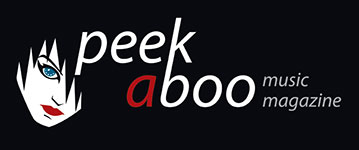 like this interview
---
MIREXXX
I have a dark and a light side like anybody else.
22/06/2011, Didier BECU
---
Shadowplay Festival will be an event where you can discover lots of various genres. Dark electro is one of them and the band that will give this to us are Mirexxx. Who they are, well Peek-A-Boo had a chat to find out.
Who are Mirexxx?
S.De Sangre - vocals (Stijn)
Posse – Synthesisersand Bagge joined us with some live-sets(synths
Of course I can be the one to blame, but where does the band's name stands for?
Mirexxx, literally, an illegal toxic substance.
Mirexxx is an injection of poison, somekind of backfire against the violence, hate, sexual offense, lost human kind by which we are surrounded every day.
Mirexxx is a way to survive in a christian hypocritic democracy.
Am I right in thinking that Mirexxx is the solo-project from S. De Sangre?
It's not really a solo project. Normally I start with a bassline,because that's really important for me and then I add a melody, but I like to work with somebody else, that makes it more interesting for me. Posse adds normally the beats (in co-operation) and technical aspects. Sometimes he starts with a cool bassline and finds a nice tune, so it can change. So we work together on it.
You had a musical past in hardcore-punkbands. This is quite far away from the dark-electro you're playing with Mirexxx?
I started as a bass-player in a hardcore-punkband and then as singer in punkband 'Defy'. I don't consider it very far away from it. I think that most dark-electro, EBM-bands are influenced by punk, because punk came just before it. The basslines are in fact the same as I used to do (or almost), but I experienced that in dark-electro you can go deeper. It's another kind of working with electronics.
I wanna ask : you seem to be a person who has no musical boundaries at all?
I listen mostly to dark-electro, EBM, but yeah I listen also to other styles.
I'm not closed minded.
Dark-electro, most of the time, involves dark thinking people. Do you think you're a dark person yourself?
I have a dark and a light side like anybody else. Maybe you better ask that to a friend of mine.
Are there any plans to record something? In fact, is there already stuff out?
Demo-cd: 'Erratica' (2008)
Demo-cd: 'Nine angles' (2011)
We have no label and I'm not really looking for it at the moment. We will see how that works out, but you can buy our 2 cd's at Shadowplay Festival at an independent stand.
It's not always the easiest of things to catch acts like yours on stage. Many people think you can experience such acts in your living room as well. So tell us, why we should be watching Mirexxx on stage.
People have to find that out for themselves, if they want to see us off course.
We are an upcoming band. The lyrics from 'Nine Angles' content subjects like fetism, abuse, death, sin, night, pain, vampires.
So it's not music for everybody. There is still a mystery around us, so people who are attracted to that should watch us.
What's your favourite record of all time and why.
That's difficult to say, there are several, but the bands I really like or by which I'm influenced are: Front 242, Cat Rapes Dog, Nine Inch Nails, Nitzer Ebb, Hocico,etc.
Who wouldn't you mind being alone with in an elevator for 8 hours and what would you do then?
Scarlett Johansson
A special message for our readers could be....
Watch our show!!
You play at the Shadowplay Festival, what can we expect?
A full, raw show of Mirexxx.
Didier BECU
22/06/2011
---