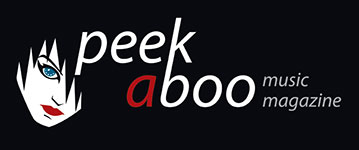 like this interview
---
MANUFACTURA
Outside of animals and a few children, there are no innocents.
22/06/2011, Didier BECU
---
It would be quite difficult to find a band who refuses to compromise. Everyone says they haven't but from the moment dollar signs are waving around, the situation is different. Perhaps it has to be in the blood, and this is surely the case with Karloz M aka Manufactura. Powernoise, dark electro, indus...I even think it's pop...whatever: Manufactura rules and as they released recently a compilation on Rustblade Records, we took Mr. Karloz for a chat.
Who are Manufactura?
Manufactura is one of my musical projects, founded in 1998. Under the Manufactura moniker, I've released 7 albums, about 3 EPs, collections and multiple tracks on various compilations, as well as countless remixes for many well known and unique artists.
You're already been around for ten years. That's quite a lot, how do you see those years?
About 13 years to be exact, I played several live shows as Manufactura, for a few years before my first release. The years for the most part have been wonderful and gone by quickly, I have been fortunate to travel to multiple locations to perform and meet many wonderful people through my musical work. I've been fortunate to work and produce along side many talented artists.
The years however, have not always been kind, for reputations, accusations and blind judgments have been placed upon me, mainly due to the subject matter of my work. Thus, my musical output has made significant changes to my personal life.
Is Manufactura the project from Karloz M or is it more?
I originally wanted to work with other people to create ideas and write music. Through trial and error I discovered that an idea is simply butchered and sterilized the more people are involved in the process. So the project is a solo project for the purpose of creative freedom. Though I have worked on several collaborations with other artists for a few tracks throughout the years.
Some say you're controversial. Do you think that yourself?
I do not think that of myself. I believe people's sensibilities to harsh truths and realities allows them to brand controversy on what they do not understand or refuse to accept. My work deals with ugly reality, the passionate, the violent, the sexual, the degenerate and seedy side of ourselves. Even nun's and Buddhist priests have a dark side. Outside of animals and a few children, there are no innocents.
We dress up our society with fashion and glamour, with hypocrisy and redundancy but the reality is that we are no more advanced philosophically than to the ancient Egyptians, Romans or Greeks. Our thirst for power and brutality as a whole, is no better then that of those ancient societies as well. The human condition is an ugly thing. Some people choose to wear blindfolds and judge those who truly see our world for what it really is. A brothel, a slum, an asylum and a slaughter house.
I can see that some people might think your music is extreme. Do you think extreme has to have limits?
Censorship is a dangerous beast. All voices should be heard or allowed to speak. In art more so than anything else. If you exert limits on artistic expression you will open the floodgates to fascism. Before long limits will be set on your individual rights and basic freedoms. Limits will be set on where, what and who you are. Limits will be set on education, religion, spirituality. Limits will be the rod that breaks your humanity.
I like power noise and often hear criticism that says: 'do you call this music?' What's your opinion if they ask you that?
It is the same, small minded mentality that said the same thing about Jazz, about John Cage, Miles Davis, Philip Glass, Jimi Hendrix, Rock n' Roll, Blues, The Velvet Underground, Heavy Metal, and so on and so forth. I don't pay attention to it. In the not so distant past, it was Industrial music that has inspired many other works in multiple different genres. So as the digital age grows with each new generation searching for their own identity, I think what we think of as noise now, will be music in the end.
Manufactura always played the DIY game. Is this because you felt there's no money to win with it or do you really think there's only one way and that's the DIY way!
If I was doing this for the money I would be writing different music. I don't like labels that demand singles, club hits, remixes and prefer to leave the art and beauty of music in the back alley unattended. I don't care for bands that pump out the same fucking song a dozen times in one album, and the same album every 6 fucking months. As an artist I don't want to be told how and what to do with my art. I prefer DIY because it allows me complete artistic control over every aspect of my work. It's not for everyone but I'm not out to work on music as my artistic endeavor to please everyone. My music is like whiskey, it's a developed taste.
As for Manufactura, I heard its a band that has a very wide approach in its musical taste. It goes from pure EBM to pop to pure industrial?
In all my years of writing and producing music, not once have I ever had it described as pop, this is a first. I'm not sure where the "pop" you're referring to comes from, but I like to keep my palette mixed with different colors, different shades and tones. I find it more intriguing that way, which is why my albums tend to take a life of their own. I implement different aspects of varied styles such as IDM, Electronica, Industrial, Rhythmic Noise, Trance, Ambient, Drum 'n Bass, Glitch, Dubstep and many others, all under a dark cloud of madness. When people ask me to describe my music I simply tell them that I write "Dark Electronic Music".
Your latest release on Rustblade is a sort of greatest hits collection chosen by your fans. Why did you choose such a way?
When Rustblade asked me to work with them for a release we were not sure exactly where to go with it. Stefano of Rustblade records suggested a greatest hits collection and we decided it would be better if we got the fans involved as well. My music is played in multiple different settings due to it's varied nature and although I was aware of what was played in the clubs, I wasn't sure what were the tracks often played on the radio or at lounges. By asking the fans to select their choices it would create a greater balance, especially since the release is meant for them. I was happy with their selections.
Pretty great record but a pretty disgusting sleeve I'd say. How did you come to this idea?
I thinks it's beautiful, I think it's poetry. It is a heart inside a martini glass sprinkled with razorblades. I think the image speaks in many levels, but then again I created the image, I picked out the heart, I inserted the blades, I placed it in the martini glass and I took the picture, so perhaps I am a little biased. I wanted an image that would invoke the title of the release, "the pleasures of the damned", the heart represent our passions, our desires, the blades represents our violence, our dread and the martini glass represents our vices and our poisons. Place the violent dread inside a passionate heart filled with desire, now drown that very heart within a glass made of poison and vice, the pleasures of the damned.
If you could choose one thing in this world, what would it be?
There is a modern myth surrounding the idea of a red button that would destroy the world. If this myth was the truth I would choose to be the one that presses that button. Without hesitation, with no regrets I would press it, quickly and firmly. Think of it as a merciful end to a long torturous affair. Elevate the worlds spiritual and physical energy to the next level, the next realm, our best and only hope.
What's your favourite record of all time and why?
My favorite record of all time is Depeche Mode's "Black Celebration". When that album came out is was very revolutionary in terms of production and concept development. I had not heard anything like it, it was a very dark yet very accessible release. There was very little alternative music back in that time frame that was so dark yet extremely musically innovative and maintained that kind of broad appeal. The album still holds up today very well. It's hard for people nowadays to understand just how advanced Depeche Mode's music was back then.
Who wouldn't you mind being alone with in an elevator for 8 hours and what would you do?
Does the person have to be alive or living?? If not, then I would say Charles Bukowski, and I would like to get drunk with him for 8 hours until I kill him or he kills me or we become good friends. Personally I think he would kill me under 30 minutes. If the person has to be a living person, then I would say David Lynch, although I have already met him in person, I would still like to talk about philosophy, madness and women with him, but I fear he would also kill me in under 30 minutes.
A special message for our readers....
If possible, I'd like to thanks the fans for their support throughout the years and I'd like to share a poem I wrote a while back:
'The Mirage of Insomnia' by KM
there was once an ocean of sand
where I buried myself and my thoughts
so I could shelter my dreams from the sun
and the tiny grains kept me safe for a long time
until at last the winds had their final say
and once again I became exposed to the truth of light
so pure and intense was this brightness
that I burned for nearly a century
and the smoke and my ashes created a giant cloud
that for a moment it's shadow kept my soul intact
alas the moment was short lived
as was my soul and all of my dreams
I now live exposed just as all the dreamers do
subjected to the elements of uncertain desires
Didier BECU
22/06/2011
---