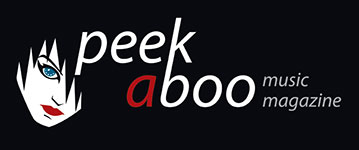 like this interview
---
DISKONNEKTED
As an artist you have to be ambitious, you have to like what you do and you need to have inspiration.
14/06/2011, Didier BECU
photos: © Marquis(pi)X
---
Some weeks ago we interviewed Jan Dewulf as he was playing as support from Spectra*Paris and Sonar with his alter ego: Mildreda. Soon he will, again, be on some stage in Kortrijk, but this time at the prestiguous Shadowplayfestival and with his other baby: Diskonnekted.
Hey Jan, people who've know you for some time will know you as the man behind Mildreda. What does this period mean for you?
I feel rather charmed that people keep on remembering Mildreda. That dark edge added with a sense for bombast and melody seems to evoke appreciation.
Just don't forget that I was rather young when I started Mildreda. I was 16 years old when I performed my first gig, and I wasn't even 20 when I was a first time playing at The Steeple.
Mildreda was fun but let's be honest: I was just not mature enough to make any difference. When I realized that and came at the point that I wanted to refine the sound of Mildreda, I lost a bit interest and so did my plans to start something new. In that order, Diskonnekted was like a new start for me.
I recently restarted Mildreda funwise but it evolved in something I have plans for , but I guess most of you are aware of that now.
What's the difference between Mildreda and Diskonnekted?
With Diskonnekted I hunt my frontiers and I want to create a new sound by the use of new techniques and genres and put this all into a sort of new concept.
With Diskonnekted we have an absolute must that there has to be an evolution without forgetting my roots. With Diskonnekted I try to capture the spirit from Fields of the Nephilim, Nine Inch Nails or The Prodigy into one song.
For Diskonnekted, we couldn't care less about pigeonholing.
Mildreda is a total different story and in some way the contrary of what Diskonnekted is. People who like the sounds of Placebo Effect, Will or Numb are urged to look forward to the forthcoming first album by Mildreda.
How are the plans for the new album by Diskonnekted?
At the moment I'm stll busy with the final recordings for our album 'Hotel Existence'.
I'm not that easily satisfied and that's because I wanna make the record that I'm able to make. I refuse to make any compromises and by that choosing for a mediocre way, if so then this album already was finished. I give myself the time I need to evolve and to make an insane record.
I hope I can reveal something this summer. Be it a digital EP or some free download, or both. We still have to decide.
It's never that easy to convince a label. Never thought it was even an impossible thing now?
When a label invested in some band, they used to have an idea how much their profits would be. Today it's different. Not only is this profit much lesser but totally unpredictable as well. In that purpose it's more than normal that labels are much more cautious if they sign a band.
Plus as a band you have to be quite strong as everybody who owns a laptop can make music these days.
If you see it in a pure musical way, the challenge hasn't changed though: as a band you wanna make the difference and you have to work hard for that. So I really don't care much about artists who complain; as an artist you have to be ambitious, you have to like what you do and have inspiration.
The crisis is just an extra factor we have to add.
If I may say so, Diskonnekted aren't saints in their own country, not?
We're stubborn enough to survive this as well.
Do you believe in a musical landscape that just exists from downloads. Do you care about that?
I would regret it if the physical cd would disappear and I think there are enough music fans around who demand that.
I see a future in limited editions. In that sense, fans are satisfied as they own something special and those who prefer downloads are happy as well, providing that they got their downloads in a legal way.
When I saw Diskonnekted for the very first time, I immediately loved your enthusiasm.
I mean, I see so many bands on stage who are there just like it's some duty.
We wanna evoke something in our audience and we're glad we succeed. We always want our gig to be better than the previous one and so we're doing everything we can to evolve.
We did some invest in new toys to make our live experience much more nicier. And we also made some difficult decisions concerning our line-up.
But the fact that an artist gives himself totally on stage, is nothing but a normal thing. I mean you're not looking at some secretary who is suffering from some boring job. On stage you expect rock 'n roll and that's what the audience is in need of.
Every week I receive cd where I see something like a Diskonnekted-remix. At times it looks like you're dealing with some hobby that got out of hand…
When I started Diskonnekted I jumped on this wagon as I thought it was a very interesting way to spread our name.
I burnt myself with it as by times I had to deal with terrifying deadlines or uninspiring sources and the result wasn't always that good. Due to this I put a stop to the remix-invitations. Now I just remix stuff by friends or things that are really interesting.
The reason you see now so many Diskonnekted remixes is nothing but a coincidence.
The remix from Ghost & Writer has been done three years ago but is only now released as they just are able to release their album now.
Same story for Liquid Divine: just some old remix they have rediscovered.
To what kind of music are you listening to yourself?
I really like a lot of things but still I prefer stuff with an own face and a dirty edge. I really do like electronics a lot, but I can enjoy guitars too. I really do like hybrid forms of music. Bands like Diskonnekted who colour the edges in a stubborn way.
What's your favourite record of all time?
It should be normal if I told you the same record when you interviewed me last time, not? But I really know that my fave music can change from week to week.
An album that really makes my Top 10 is Meccano Mind from Syntax.
A genius album from ex-Fluke musicians along with the great voice of Jan Burton. Warm electronica with lots of feelings in a perfect production. Something to check out!
With whom wouldn't you not mind being alone with in an elevator for 8 hours and what would you do then?
8 hours? That's a long time and I really do hope it will never occur as I suffer from some claustrophobic feelings.
Some time ago I would have said Osama Bin Laden, so I guess I'll stick now with Barack Obama.
Richard Dawkins seems to be a guy I would like to talk with in wait for our rescue. But in case this question is a camouflaged one then I'd go for some gorgeous girl, Charlize Theron would be nice!
Soon you will be at Shadowplayfestival. What can we expect?
Till then we should have finished our new songs so it'd be a pleasure to present them. Old songs got some facelift so everything will fit quite well. As we took some hard decisions, you can expect a new line up too.
FAVOURITE MAN: Charles Darwin
FAVOURITE WOMAN: the Queen mother
FAVOURITE MOVIE: Mr. Nobody by Jaco Van Dormael
FAVOURITE BOOK: Frédéric Beigbeder: 6,99 euro
FAVOURITE COLOUR: the sky, the way it turns orange during a warm summer evening
FAVOURITE PLACE TO GO: Vancouver Island
FAVOURITE CARTOONCHARACTER: Kapitein Haddock, Kabouter Wesley or maybe Bernd Backelandt
Didier BECU
14/06/2011
---
Een gelukkige jongen die Jan Dewulf. Een paar weken geleden nog geinterviewd omdat hij met Mildreda in het voorprogramma stond van Spectra*Paris en Sonar. Nu is hij alweer in Peek-A-Boo omdat hij weer op een podium in Kortrijk zal staan glunderen, maar deze keer op Shadowplayfestival en met zijn ander alter ego: Diskonnekted.
Hallo Jan. Mensen die wat langer in de scène zitten zullen jou in de eerste plaats kennen van Mildreda.
Hoe kijk jij terug naar die periode?
Ik voel me gecharmeerd dat mensen Mildreda blijven herinneren. Dat duister randje met zin voor melodie en bombast wisten de mensen wellicht te appreciëren. Maar vergeet niet dat ik nog erg jong was toen ik met Mildreda startte. Ik was zestien toen ik mijn eerste gig deed, en nog geen twintig toen ik voor het eerst in The Steeple stond. Mildreda was fun maar, laten we eerlijk zijn, nog niet matuur genoeg om het verschil te maken. Toen ik dat besefte en mezelf de tijd wilde geven om de sound van Mildreda op punt te stellen, verzwakte langzamerhand mijn eigen interesse en rijpte het plan om met iets nieuws te beginnen. Diskonnekted was eigenlijk die nieuwe start en schone lei die ik mezelf toen wilde geven.
Aanvankelijk voor de fun, maar ondertussen met heuse plannen, werd Mildreda als side project opnieuw opgestart. Maar dat hoeft ondertussen niet meer gezegd.
Wat is het wezenlijk verschil tussen Mildreda en Diskonnekted?
Met Diskonnekted tast ik grenzen af en wil ik een modern geluid creëren door nieuwe technieken en genres uit te proberen en in te bedden in een fris geheel. Bij Diskonnekted is het een abolute must om te evolueren, zonder uiteraard mijn roots te verloochenen. Bij Diskonnekted probeer ik dan ook de geest van zowel Fields of the Nephilim, Nine Inch Nails of The Prodigy te vatten in één nummer. Al het vakjesdenken mag ontploffen, wat Diskonnekted betreft.
Een compleet ander verhaal bij Mildreda waar ik me wel bewust vastpin op een genre: donkere electro. Noem het gerust de tegenpool van Diskonnekted. Mensen die de sound van Placebo Effect, Will of Numb missen, mogen uitkijken naar het eertse Mildreda album. Daar wordt in de kantlijn immers ook aan gesleuteld.
Toen we je vorig jaar interviewden had jij het over plannen van de nieuwe cd. Hoe ver zijn jullie daar mee geraakt?
Ik ben nog steeds volop bezig met het afwerken van die vierde plaat: 'Hotel Existence'. Ik leg de lat hoog, omdat ik de beste plaat wil maken die ik op dit moment kán maken. Ik weiger om compromissen te sluiten en om op die manier te kiezen voor middelmatigheid, anders had de plaat al lang klaar geweest. Ik geef daarentegen mezelf de tijd om te evolueren en om een maffe plaat te maken.
Ik hoop heel binnenkort, nog voor de zomer, al iets los te laten. Het zij een digital EP of een simpele free download. Of allebei. Die knopen moeten nog worden doorgehakt.
Het is zeker geen makkelijke opgave voor artiesten om labels te overtuigen. Nooit het gevoel gehad dat het vechten tegen de bierkaai is?
Als een label destijds investeerde in een groep, konden ze de winst die ze terug zouden winnen behoorlijk juist inschatten. Nu is die winstmarge niet alleen fameus gekortwiekt, maar bovendien extreem onvoorstelbaar geworden. Dus het valt te begrijpen dat labels veeleer voorzichtig zijn voor ze een band zullen tekenen.
En als groep moet je tegenwoordig extra sterk staan want iedereen met een laptop heeft tegenwoordig ook zijn eigen muziekproject.
Maar puur artistiek is de uitdaging eigenlijk zowat dezelfde als vroeger: als band wil je het verschil maken en daar moet je hard je best voor doen. Dus te veel compassie met muzikanten zou misplaatst zijn. Een artiest moet gedreven zijn door ambitie, goesting en inspiratie. De crisis in muziekland is een extra horde die we erbij moeten nemen.
Als ik nog iets mag zeggen wat minder leuk is, het is bij Diskonnekted ook geen kwestie van sant in eigen land hé…
We zijn koppig genoeg om ook dat te overleven.
Geloof jijzelf in een muziekindustrie die volledig uit downloads bestaat en kan je dat zelf schelen?
Ik zou het erg jammer vinden mocht het fysieke product verdwijnen. Toch denk ik dat er nog steeds muziekliefhebbers genoeg zijn die een tastbaar exemplaar zullen blijven eisen. Ik zie wel toekomst in mooie gelimiteerde uitvoeringen als fysiek medium. Enerzijds kunnen de fans content zijn want ze hebben iets speciaals, maar anderzijds vinden de mensen die een download verkiezen ook hun gading – en dan hopelijk op legale wijze uiteraard.
Toen ik Diskonnekted op het podium zag, was ik meteen weg van jullie enthousiasme. Ik bedoel maar, ik ga dagelijks naar optredens, en ik zie tegenwoordig veel te vaak groepen die niet met hun zin op een podium staan. Begrijp je zoiets?
We willen het publiek prikkelen. Blij om te horen dat dit lukte. We willen ook dat elk optreden beter is dan het vorige. We doen hard ons best om op dat te vlak te blijven evolueren. We investeerden in maffe nieuwe speeltjes om de live ervaring nog toffer te maken. En we namen ook enkele moeilijke beslissingen die zich vertaalden in de bezetting.
Maar dat een artiest zich volledig 'smijt' op een podium, lijkt me een absolute must. Een artiest is tenslotte geen ambtenaar die zich van een saaie job moet kwijten. Op een podium verwacht je rock 'n roll. Dat móet een artiest het publiek geven.
Bijna wekelijks krijg ik cd's in mijn handen waar er wel een Diskonnekted-remix op staat. Het lijkt wel uit een handgelopen hobby te zijn!
Toen ik met Diskonnekted startte ben ik op die trein gesprongen omdat het toen een interessante manier was om de naam 'Diskonnekted' te verspreiden. Ik heb me er ook aan verbrand: want soms moest ik afrekenen met onmogelijke deadlines of weinig inspirerend bronmateriaal. En dat resulteerde niet altijd in een maf resultaat. Daarom dat ik tegenwoordig een stop op remixuitnodigingen heb gezet. Ik remix enkel nog vrienden of echt interessante projecten. Dat er nu plots in een korte tijd veel Diskonnekted remixes zijn verschenen, heeft vooral met toeval te maken. Die Ghost & Writer bijvoorbeeld lag al bijna drie jaar in hun kast en ziet nu pas het levenslicht door hun uitgestelde albumrelease. Same story for Liquid Divine: ook dat is een remix die men oprakelde van vroeger.
Naar wat soort dingen luister jijzelf?
Ik ben een allesvreter maar geef niettemin de voorkeur aan dingen met een eigenzinnig en vuil randje. Ik hou erg van electronica, maar kan net zo genieten van gitaarwerk. Vooral hybride vormen van muziek krijgen mijn voorkeur. Groepen die net als Diskonnekted koppig buiten de randjes kleuren!
Wat is jullie favoriete plaat aller tijden en waarom?
In principe zou ik nu hetzelfde antwoord moeten geven als de vorige keer. Maar ik merk dat mijn mening over favoriete muziek wekelijks wat kan schuiven. Laat ik deze keer dus een andere plaat noemen die zeker in mijn top tien lijstje staat: Meccano Mind van Syntax.
Wonderbaarlijke plaat van enkele ex-Fluke veteranen met de formidabele stem van Jan Burton. Warme electronica vol gevoelens in een perfecte productie. Checken die handel!
Met wie zou je het niet erg vinden om 8 uur in een lift vast te zitten en wat zou je doen?
8 uur? Dat is wel heel lang makker. Ik hoop echt dat dit niet zal gebeuren, want ik ben een beetje claustrofobisch.
Onlangs zou ik nog Osama Bin Laden hebben gezegd, maar doe nu maar Barack Obama.
Richard Dawkins lijkt me ook een boeiende mens om een praatje mee te maken terwijl we wachten op redding.
Maar als het een gecamoufleerde vraag is naar wie ik een knappe meid vind, doe dan maar Charlize Theron.
Binnenkort op Shadowplayfestival. Wat mogen we verwachten?
Tegen dan moeten alle nieuwe nummers op punt staan en die zullen we met plezier voorstellen. Oude nummers krijgen een facelift opdat alles kan passen in een mooi sterk geheel. We hebben onlangs enkele zware beslissingen moeten nemen in de groep, dus je mag je ook aan een nieuwe line-up verwachten.
FAVOURITE MAN: Charles Darwin
FAVOURIETE VROUW: the Queen mother
FAVOURIETE FILM: Mr. Nobody by Jaco Van Dormael
FAVOURIET BOEK: Frédéric Beigbeder: 6,99 euro
FAVOURIETE KLEUR: the sky, the way it turns orange during a warm summer evening
FAVOURIETE PLAATS OM NAAR TOE TE GAAN: Vancouver Island
FAVOURIETE CARTOONKARAKTER: Kapitein Haddock, Kabouter Wesley or maybe Bernd Backelandt
Didier BECU
14/06/2011
---