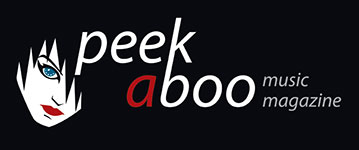 like this interview
---
NTRSN
It's quite funny we can be ourselves and bring our music!
13/06/2011, Didier BECU
photos: © Marquis(pi)X
---
NTRSN are more and more regular guests on Belgian stages and that's only a good thing as they're power, noise, experiment and (ha!) anger. We love NTRSN and so will you once you've seen them on Shadowplay.
Please explain to us in short, what NTRSN is all about...
PIETER: Music that's been made with electricity in an old school manner.
PAUL: Passion!
Why did Intrusion become NTRSN?
PAUL: I leave that to Pieter to answer as it was before my time.
PIETER: Perhaps we can go to some other planet to explain this. In fact it is Intrusion and I thought it was a good name back then. Afterwards I noticed the name was a bit too date bound so it didn't feel good and so I decided to choose something rather timeless.
And now your fans have a band name they can't pronounce!
PIETER: If people want to know then they will. You can't say KMFDM is an easy name as well and I can think of some others too!
PAUL: [mumbles] N T R S N
PIETER (grins)
I hear where you took your inspiration from but I also hear you did your very own thing with your inspiration.
PAUL: Sure as long as they are good inspirations.
PIETER: Yes, I can find myself completely in that question as I always wanted to do it differently. I am born that way!
Having said that, it depends from those who hear it and what they wanna hear.
My roots are to the be found in the British industrial scene after the punk scene and also the new wave pop tunes from Fad Gadget. I see Paul comes from the same school and something like this always works fine.
NTRSN is also a band you have to experience on stage. If I see you then, I see angry people, can I state that by saying that your concerts are some sort of exhaust valve?
PIETER: Yeah, there always has to be some nervous side to it and of course a certain drive. Now that Peter Bellaert joined us, I think there is some sort of autopilot-thing in it.
From now on I take care of the vocals and some lead and fx synths but the rest is stuff for Peter and Paul
Paul: Music itself is an exhaustive valve and so is NTRSN. You tell your story with three men on stage and if everything fits in a perfect way and everything's in order then it's good.
That anger side is pretty okay I think. We have fun and at least we don't beat our wives!
NTRSN are also a band who dare to do things, not? There's room for experiment and if it happens that you fall flat on your face then you do, not?
Paul: Sure, we're the believers in the phrase that says "impossible doesn't exist".
For example, on "Parascope" we use my Brazilian surdo (bassdrum) as it fits perfect. Everything's possible and there's nothing I wanna avoid and I know Pieter thinks the same. It's a sort of common discovery phase as I play less than a year together. On stage we play some kind of game of question and answer and as this is a very different time, it makes us exciting as well.
PIETER: That's true what Paul says. Building tracks is quite something now, as I work in the studio with my old synthesizers, sequencers and stuff like that. So no computer or software synthesizers.
It's just that which makes it all more vivid and that you don't see some static band: the experimenting on stage can be compared with the things we do in our studio, just with less equipment.
I also see that NTRSN are more and more on stage. A quite positive evolution, if you ask me.
PAUL: The more the better and slowly we see the fruits of our hard work.
PIETER: Absolutely not something negative! It's quite funny we can be ourselves and bring our music!
I know this question ain't easy. Can we see NTRSN on stages outside Belgium or not?
PIETER: After "People like gods" we did some gigs in France, Holland and Spain and of course we were at the BIMfest in 2007. There's certainly more energy now!
PAUL: I guess it's quite stupid to say that I play most of the time in a foreign country as I'm from Holland. But yeah, our purpose is to play outside Belgium, so if we don't: we're not to blame!
Do you think music is the most important thing in life?
PAUL: Let's keep it like that: I couldn't live without.
PIETER: My wife, getting out the lawn mower, my instruments and do something with...yeah, it is,.hahaaaaaaaa
How's it with the new forthcoming cd?
PAUL: I leave that to Pieter once again.
PIETER: Be patient but it's on its way
FAVOURITE MAN:
PAUL: Louis de Funès / Frank Tovey
PIETER: Tom Oberheim
FAVOURITE WOMAN:
PIETER: Delia Derbyshire and the lady from the Tigra-cigarettes.
PAUL: Lady Gaga and Peaches as Siamese twins.
FAVOURITE MOVIE:
PIETER: J. G. Ballard's Crash
PAUL: 2001 space odyssey / Bambi
FAVOURITE BOOK:
PAUL: Cookbooks!
PIETER: "How to quit smoking" and I never succeed in finishing it!
FAVOURITE COLOUR:
PAUL: As long as it is glowing in the dark, LOL!
PIETER: All colours.
FAVOURITE PLACE TO GO:
PIETER: My studio and my backyard
PAUL: Mediterranean for sure
FAVOURITE CARTOONCHARACTER:
PAUL: Paling/Mortadelo [Paling & Ko/Mortadelo y Filemon]
PIETER: Storm
Didier BECU
13/06/2011
---
De laatste tijd zie je NTRSN meer en meer op de Belgische podia en dat is alleen maar goed want NTRSN betekent indus, experiment, passie en woede. We houden hier bij Peek-A-Boo van een stevige portie NTRSN en eens je ze zal gezien hebben op Shadowplay zal dat ook voor u het geval zijn. Tenzij u ze al kent natuurlijk!
Leg ons eens kort uit waar NTRSN voor staat.
PIETER: muziek die gemaakt is met den elektriek op de oude manier.
PAUL : Passie!
Waarom werd Intrusion eigenlijk NTRSN?
PAUL : Aan Pieter het woord, dat is van "voor mijn tijd" ;-).
PIETER : Effe op andere planeet lol over de naam ntrsn ? het is eigenlijk Intrusion en een intruder is een indringer en Intrusion leek me in de eerste plaats een goede naam . achteraf gezien een naam die veel te tijd gebonden was. Het voelde niet goed aan en ik wilde het anders. iets zonder tijd
De mensen zitten nu wel opgescheept met een groepsnaam die ze niet kunnen uitspreken….
PIETER: Als mensen het willen leren kennen dan zullen ze dat wel doen. KMFDM is ook een moeilijke naam denk ik en zo zijn er nog wel.oh ja
PAUL : [mompelt] N T R S N
PIETER (grijns)
Ik hoor een groep waarvan ik weet waar ze de mosterd gehaald hebben maar ze hebben de mosterd wel een eigen smaak gegeven. Kan je je daar in vinden?
PAUL : Zeker, zolang het goed pittige mosterd is. En dan moeten er ook nog pitjes in zitten!
Wij zijn de pitjes in de mosterd ja, dat is het, haha.
PIETER: Hahahahaha, zeveraar wat een coole kletskoek is me dat man hahahaa !! effe serieus nu. ja ik kan me daar wel in vinden in die vraag.
Ik heb het altijd proberen anders te doen. ik ben zo geboren hahaha en dit hoor je ook in de muziek denk ik wel Ja, nu is dat van iedereen anders wat hij er wil in horen he ! Eigenlijk .... mijn voorliefde en roots liggen in de oude industrial scene vooral de Britse scene het nieuw tijdperk na de punk. en ook de new wave pop tunes van Fad Gadget
Ik zie van Paul dat hij ook uit die richting komt en dat klikt goed !
NTRSN is ook live een belevenis. Zeer intens, als ik je op een podium bezig zie, dan zie ik vooral nijdige mensen. Is dat podium een soort uitlaatklep?
PIETER: Ja er moet een heel nerveus kantje aan zitten ! er moet een drive inzitten !! en dat hebben we op autopilot met ons 3 tjes Peter Bellaert is erbij gekomen omdat ik nu de zang overgenomen heb van Bram en ik speelde toetsen en nu doe ik nog lead en fx synths de rest laat ik aan Peter Bellaert en Paul over.
PAUL: Muziek in het algemeen, dus ook die van NTRSN is een uitlaatklep.
Je vertelt met 3 man je verhaal op het podium en als dat klopt, goed overkomt en ook nog lekker loopt is dat eerder opzwepend. Dus nijdig, ach, dat valt wel mee. We hebben dikke pret en slaan onze vrouwen in ieder geval niet (lacht)..
Jullie zijn ook een bende durvers, niet? Ik bedoel het is verschrikkelijk aangenaam om een groep op een podium te zien die niet vies is om wat te experimenteren en daar eventueel op hun bek kan op gaan?
PAUL: Zeker! "Gaat niet, bestaat niet" is wat dat betreft mijn credo. Zo slepen we voor het nummer Parascope mijn braziliaanse surdo (bassdrum) mee die qua klank perfect past.
Alles kan en ik ga niets uit de weg, dat geldt zeker en vast ook voor Pi. Het is ook een onderlinge ontdekkinsfase gezien ik nog geen jaar meespeel. Op het podium uiteindelijk spelen we een vraag en antwoordspel dat niet iedere keer hetzelfde is. Dat maakt het ook spannender.
PIETER: Klopt wat Paul weet te zeggen. nu is het bouwen van de tracks ook een hele opgave omdat ik in mn studio echt werk zoals vroeger met oude synthesizers ,sequencers enz geen computer of software synthesizers.
Dat maakt juist dat het live dan heel handelbaar is en dat je geen static computer band ziet staan spelen. het expermineteren on stage is min of meer hetzelfde als het experimenteren in de studio maar wat minder gear on stage
Ik zie de laatste tijd NTRSN ook meer en meer op de concertkalender opduiken. Positief als je het mij vraagt!
PAUL : Hoe meer hoe beter. Het begint langzaam zijn vruchten af te werpen denk ik.
PIETER: Dit is zeker niet negatief ! het is heel leuk dat we ons zelf kunnen zijn en ons muziek kunnen brengen.
Ik weet wel dat dit niet simpel is, maar staan jullie ook op buitenlandse podia of is dit louter een Belgische aangelegenheid?
PIETER: Na de people like gods release en voor die release hebben we al een paar optredens gedaan ja Frankrijk , Nederland , Spanje, zelfs Belgie een tijdje terug 2007 nog op Bim fest gestaan was leuk maar !!!
Er is meer energie nu (lacht)
PAUL: Flauw om te zeggen dat ik als nederlands limburger altijd in het buitenland speel. Maar het is zeker de bedoeling om ook buiten België te gaan spelen. Aan ons zal het niet liggen.
Vind jij muziek het belangrijkste in het leven?
PAUL : Ik zou niet zonder kunnen nee. Laten we het daar bij houden.
PIETER: Vrouwlief mn gras afrijden muziekinstrumenten en er iets mee doen. ik denk het wel ja.hahaaaaaaaa
Ik heb het jullie een half jaar geleden gevraagd, nu nog eens…hoe zit het met de nieuwe cdplannen?
PAUL: Het woord wederom aan Pieter.
PIETER: Die komt er ! de cover is zo goed als klaar en de tracks ook. alles op zn tijd ! Ik ben nu druk bezig remixen aan het doen die je binnenkort wel zal zien opduiken.en de cd ook ! de houdbaarheids datum is lang niet verstreken (lacht).
Binnenkort op Shadowplayfestival. Wat mogen we verwachten?
PAUL: Een energieke set van een aantal pisnijdige mensen. Mosterd met pitjes! hahahaaaa
PIETER: Vuur
FAVORIETE MAN :
PAUL: Louis de Funès / Frank Tovey
PIETER: Tom Oberheim
FAVORIETE VROUW :
PIETER: Delia Derbyshire en da madamke van de Tigra pakskes
PAUL: Lady Gaga and Peaches as siamese twins.
FAVORIETE FILM:
PIETER: J. G. Ballard's Crash
PAUL : 2001 space oddyssey en Bambi
FAVORIETE BOEK:
PAUL :Kookboeken!
PIETER: stoppen met roken en tis me nog nooit gelukt hem uit te lezen
FAVOURITE COLOUR :
PAUL: As long as it is glowing in the dark, LOL!
PIETER: alle kleuren
FAVOURITE PLACE TO GO :
PIETER: mijn studio en mijn achtertuin
PAUL: Mediterranean for sure
FAVOURITE CARTOONCHARACTER :
PAUL: Paling/Mortadelo [Paling & Ko/Mortadelo y Filemon]
PIETER: Storm
Didier BECU
13/06/2011
---