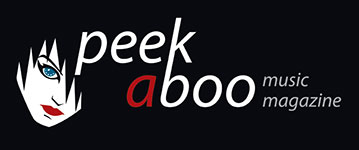 like this interview
---
RASALHAGUE
I strive to be individualistic and let the internal creativity guide my desire to create something unique.
02/06/2011, Didier BECU
---
Malignant Records is since years a trademark for dark ambient music stuff. New within their ranks is Rasalhague who made with "Rage Inside the Window", a very intriguing work that deals about the horrors of life.
Peek-A-Boo spoke with the brainchild Kerry Braud.
Hello, please tell us what Rasalhague stands for.
The name Rasalhague comes from the Arabic phrase meaning "the Head of the Serpent Collector."
Rasalhague is the brightest star, among a small cluster, in the constellation Ophiuchus. It burns about 25 times brighter than our Sun and has a mass that is 4 times greater. The star has recently run out of internal hydrogen fuel and now is in the beginning stages of dying. Also, some say that the constellation Ophiuchus is
the "lost" 13th zodiac sign. Nostradamus even spoke of this sign in his book "Les Prophéties" (The Prophecies). The name also holds a deep esoteric meaning for me because Rasalhague represents the head (thinking aspect) of Ophiuchus (man, body) while having the characteristic of being this 13th (sacred number) symbol.

"Rage Inside the Window" tells the very sad story from a girl who has been neglected by her uncaring mother. Why did you search your inspiration in such a horrifying thing?
I first became aware of this horrible event by watching an evening program on television. The story enraged me, but intrigued me even more. The neglect and inattention was so damaging to this little girl that she had no form of communication whatsoever. I contemplated on the idea of what it would be like to exist without a way to communicate and with the only form of expression being pure primal rage. I was compelled, from those emotions, to create a soundtrack based on this damaged girl's childhood life.

In fact, can you imagine there are people around like that?
Yes. I have heard of other stories about the existence of feral humans. I know that there are neglectful adults as well as abused and mistreated children out in the world, but for something like this to happen, and to the greatest degree of damage that it did, is a complete travesty in today's society. Some individuals are not
meant to have children, but they have them anyway without consideration of the consequences from that choice.

If you compose your music, are you creating some atmosphere or do you try to transform yourself in the situation of this poor girl?
I try to keep all emotions and feelings internalized, so I am not disrupted by outward events. My main objective when composing a song is to really listen and pay attention to the music and how it should unfold. If you are really listening as you create, the music actually has something it wants to express to you.
I really thought your music works in a cinematographic way.
That was my goal. I wanted to construct an album that would be an interpretive soundtrack into this young girl's nightmare. I imagined each track, as if the story was unravelled, moving from one chapter to the next. My desire was to express a stilled softness that was harshly overshadowed by a gritty filth.

You got signed to the wonderful Malignant-label. That really is an amazing thing to happen, not?
Yes. Malignant is one of my favourite labels that releases this kind of music. Just to be among the fine roster of projects on the label was an amazing step for myself.

You often got compared to Raison D'être. Do you see sense in this?
Maybe. I am a bit unsure about the comparison, but I can embrace it.Peter Andersson is a very talented individual who has been creating dark ambient since the early 90's. He has laid down a strong foundation of inspiration for many projects that become part of the dark ambient music scene. I am a fan of Raison D'être as well as other great projects out there, but I do not feel that it influences my music. I strive to be individualistic and let the internal creativity guide my desire to create something unique.

What's your favourite record of all time and please state why.
It is really hard for me to place one great album over another. I like so many albums for their uniqueness, emotion, creativity, and depth. The one album that will probably stay with me forever would have to be "Cathedron" by Sephiroth (1999). That album has so much intensity and biting energy while touching on the bleak coldness of solitude. This album is a MUST for any dark ambient music collection. It's very hard to find this album since it has been out of print for some time now.

With whom wouldn't you mind to be alone with in an elevator for 8 hours and what would you do then?
The one person that I would want to be stuck in an elevator with would be my girlfriend I'm 11 years with. We have such a great rapport with each other, that our conversations always manage to have overtones of depth and metaphysical open-mindedness.
Being in an elevator for 8 hours, we would probably discuss the constructs of the universe and how we as "humans" play a role in this great theatre of the mind.
A special message to our readers could be...
Please, if you enjoy any type of music from small indie labels, try to buy the music. Music that is purchased gives the artists and small labels the funds to continue producing music that is often disregarded by the main stream media. Independent labels and artists are into this music because we love it, rather than trying to become prostitutes for the mega media machine.
Didier BECU
02/06/2011
---