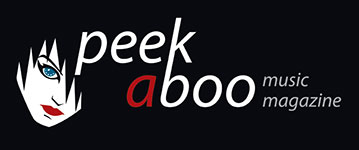 like this interview
---
ROME
Nothing good ever came from looking back.
02/06/2011, Didier BECU
---
Les Nuits Fantastique is always an event to look forward to. If you make a list from all bands that have been featured on these events then you come up with an impressive one. For its 33rd edition the organisation chooses Rome, the legendary neofolk-act who started once on cold Meat Industry.
Peek-A-Boo was very delighted to have an exclusive interview with Jerome Reuter himself.
Hello, Jerome. Well, you're from Luxemburg. You can do whatever you want with me but it would be quite impossible for me to come up with five bands from Luxemburg (even three would be difficult!).
Well, what can I say…?
This is a stupid question I know, but still. Why did you name your project Rome?
Oh, that's very simple. It's the short form of Jerome, that's why.
You started out with a skinhead band. Do you think spirit wise there is a connection with what you do now and then?
No, no, no, I didn't start out with a skinhead band – and I actually prefer the term Oi!-band, because we were punks and skins when we started out.
The first band I was in was some sort of Black Metal band, with some Death Metal thrown in for good measure. I was about 13 and the drummer. While doing that I started my own first punk band and played in others as well. Then there were many other projects before there was ROME. I did a lot of acting in the theatre, too. I don't look back on all of those things, and I certainly don't compare them or analyze of what influence they might have been. We were teenagers and having reasonable fun.
Of course you got signed to Cold Meat Industry. Was it easy to get signed by them?
Actually, yes, it was quite easy to convince them. Roger Karmanik just liked my demo, I guess. So he didn't give me a hard time then. I'm still very thankful, because he was the one who put ROME on the map and gave me my start.
We all know things aren't going very well with Cold Meat Industry but I thought that they left a gap, not?
I don't really know. I guess things just change. Bands change. Bonds collapse and people move on. Nothing good ever came from looking back.
Are you still in touch with other CMI-artists?
With some of them, yes! Back in the days, I toured with a lot of the CMI bands, like one happy drunken family. Now there are just 2 or 3 of their bands I see and play with regularly.
Well, wait…I'm not even sure who's on CMI anymore…a lot of friends left after I left…
Now you see all different labels coming up with reissues from those old albums. What do you think from that?
That's none of my business, really. I did re-releases, too. This past year I started re-issuing all of ROME's records with the label I'm with now, because those albums were not available anymore.
I guess Rome will be seen as neofolk but still I think you had a different sound on every album. Was that something you really knew at advance or is it just how things grown?
Both, I guess. I kind of live and work in the moment, so whatever I feel like, that's what the record will sound like. People often don't know that this art has a very spontaneous side to it too, even though I put a lot of work and time into researching my subject matter for lyrics and think about the concept and context of it all for ages. But the actual piece of music is born within just a couple of hours in the studio (even though you might end up mixing it for ages). I like it that way; I don't plan the sound of it all as much. I have some sort of idea where it might be going, but that's all… it also depends a lot on who I work with.
The upcoming record, for example, sounds much more raw and crude because I didn't really want to over-produce it. I wanted it to keep a raw feel to it – but that was something I decided in the studio while doing it, because I liked the harsh sound.
Do you think your music has any hope? I mean apart from its beauty, they all have a fatal feel.
There is hope to the hungry eye, of course. I see it all as very peaceful and pleasant, ha-ha.
You soon will be in Brussels at Nuits Fantastique, what can the audience expect?
We will play a very stripped-back set. Mainly new stuff!
What's your favourite record of all time and please state why.
"Songs of Leonard Cohen". But that's because you just forced me to pick one. I first heard it when I was about nine or ten, and it changed the whole world around me and has been with me since. But I could say the exact same thing about Brel's "Les Marquises" and some others as well.
With whom wouldn't you mind to be alone with in an elevator for 8 hours and what would you do then?
That's why I always keep some figs and camembert in my coat pocket – in case I get trapped in an elevator with Leonard Cohen. It would just make for a very agreeable lunch break.
Any special message to our readers?
Hope to see some of you in Brussels!
Didier BECU
02/06/2011
---