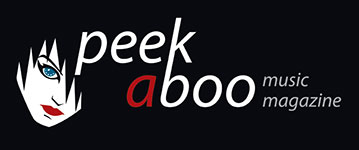 like this interview
---
PORTRAIT BIZARRE
By the way : did Joy Division sound 'cold' ?
30/05/2011, Didier CZEPCZYK
---
Portrait Bizarre is back. After a long break, the guys from Maasmechelen (well known in the early eighties with indie hits like « Friends Could Be Friends » and « The Invitation ») have decided to strike again. Officially re-formed since October 2010, the band has chosen to resurrect with a double A-side vinyl single shared with another cult band : Red Zebra. A good opportunity to talk with the Portrait Bizarre's members : Guido Wampers (vocals), Raymond Szostek (keyboards), Marc Cloostermans (guitars), Herbert Coox (bass) and the newcomer Marc Haerden (drums).
When did Portrait Bizarre officially stop ?
(Guido) It must have been in 1985, after lots of member-changes, when I was left as the only original member.
If I describe your music as « Cold Wave », am I wrong?
(Guido) Yes, you are! PB never sounded really 'cold'. Not even in the eighties… The sound was always a little bit dark, but filled with lots of emotions and impressions. If we look back at that period: there are only very few songs that bend into the 'cold' direction. By the way: did Joy Division sound 'cold'?
The music we make now is not even dark anymore.
What motivated you to decide to comeback?
(Herbert) One day I received a call from Marc (the drummer), who is into an event-organization called 'Back to the Batou'. Together with Ronny and Eric they organized several times those parties during the last 20 years. In November 2011 they want to organize the very last party. Since they are die-hard fans from the beginning of PB, they asked us to come back together to play a reunion-show for that one evening. We didn't say yes, we didn't say no. But after a couple of weeks, every original member was willing to give it a try. So we came back together for a first meeting, looking at the playlist from those days. We realized we didn't want to do most of the old songs anymore… Even more: a couple of rehearsals later, we already played several new songs, very much more up-to-date, even very different from what we did so many years ago. Let's just say we're the NEW Portrait Bizarre.
Your first new release (« Jesus Fell Off My Wall ») is made in an odd way: a double A side single with Red Zebra. How did that happen?
(Herbert) Peter (Slabbynck), voice of Red Zebra launched a message on Studio Brussels saying he was looking for a B-side for his new single, 'No Kitchen in the House'. We contacted him, and sent him this song. A couple of days later, he answered to tell us the 'good news'. That's all! For sure he was happy to find a band with the same history, and wanted to make a statement that bands working together could be a win-win-operation. So he didn't name it his B-side anymore, but a split-single with a double A-side.
Could you explain the strange title of this song, what does it mean?
(Guido) The song title 'Jesus Fell Off My Wall (We Are Here)' is about a very weird musical experience. When I listened to that song –very loud indeed- I heard a frightening sound coming from my bedroom. A picture of the Sacred Heart, that hung on my wall, fell on the floor after so many years… A new song title was born. A happy Herbert, because he likes long song titles… (laughing). The song is about banishing religion from life. Haven't all religions been constantly the start of wars all over the world?…
Your previous songs from the eighties had a dance floor orientation. But with this one it's not the case at all. I mean, it's more a kind of break beat mid tempo ballad. Impossible to dance to it. Is it something premeditated or is it just by chance?
(Marc C.) That's a statement we wanted to make. Just to say we're different now. We just make the music we like. If you can/want to dance on it: fine! If you don't: no problem. Of course there WILL be a couple dance floor-songs, but they are purely accidental.
I think that, in the first incarnation of Portrait Bizarre, you were playing with drum machines. Why did you incorporate a real drummer ?
(Raymond) We never played with drum machines. I always did the drums ! Thank you for the compliment! Afterwards I played synths for a while with Poësie Noire. For the new Portrait Bizarre I preferred to do that too. It gives us much more musical possibilities. Happily we know Marc H. for a long time and we're glad he wanted to join us, being the new fulltime drummer of PB. And he's doing fine!
Herbert's brother in law, Wim Hermans, is a sound-engineer and willing to do our mixing, Jo Casters from Poësie Noire was willing to do the mastering of the new single, another acquaintance, Dirk, wants to do our lightshow. The School of Arts from Genk is making the video clip on our single: let's just say we're very lucky and happy to have those professionals around us!
All the PB discography is made of vinyl. And your new album will be release in the same format. So, are you Cd allergics or nostagical vinyl fetishists?
(Raymond) We don't think it is necessary to release cd's. At this very moment there's two kinds of 'customers': the nostalgic, dedicated ones, who buy vinyl, and the 'easy' ones, who can find our music on i-Tunes. They can burn a CD themselves if they want. But… never say never: I really think one day we're going to release a CD too, but that's not planned yet.
Do you think there are two types of audiences? A music lovers category, more interested in your kind of music (I mean the underground alternative addicted persons who, of course, still have a « pick-up » record player) and the other ones, just music consumers, using downloads without appreciating anything?
(Marc H.) That's a tough question. Downloading songs doesn't mean you don't appreciate the music… buying vinyl doesn't mean you like the music. You can collect it too… We don't know…
To you, what are the most important differences in music (mainstream or alternative) between your start in the eighties and now?
(Marc H.) Let's start with the radio-stations… Unfortunately alternative stations have become mainstream too… Money has brought those two anti-poles together… It's really hard to find a good radio station nowadays… Another big difference is that young –even alternative- musicians really can play music now, read notes etc. Most of them go to musical class after school… That's a REALLY big difference: in the eighties it was exceptional to do that. Even more: it was not done when you were playing in an alternative band. But let's end up positive: we really think there are lots of good bands, lots of good music being made right now… You don't have to listen to squeaking radio-programs from outer space anymore to discover new and good music: the internet is a gift from heaven!
What's your opinion about the alternative scene nowadays? Better than before or not?
(Marc C.) The musical landscape has never been as wide as nowadays. When I say it's worse than before, I sound like an idiot.
And what's your opinion about the musical media in general. Do they do their job?
(Herbert) We think that there are magazines, radio stations, doing their jobs, but it's rather the smaller ones. As we said before: BIG media IS commercial media… always. Unfortunately…
It's a kind of habit to say that the closing of coalmines in Limburg in the eighties had a big influence on the local bands. That's why the music was so dark and depressive. Is it really true? Does it apply to PB too?
(Marc C.) It was a reflection of the same situation in the UK… Unemployment was a big social issue… You heard it in everyday's conversations; you read it in all the papers and watched the problems on television, there were demonstrations... There's no expression without impression, they say. Well, it influenced the alternative music scene very much. Portrait Bizarre was (and is) no political band at all, but somehow it gave our music a darker colour than average.
What tune was in your head this morning when you woke-up ?
(Guido) - 'I Don't Owe You Anything' by The Smiths
(Marc H.) – 'The Men' – by Covenant
(Marc C.) – 'Lust For Life' – by Iggy Pop
(Herbert) - 'The Day' – the new Moby single
(Raymond) - 'Terrible Love' – by The National
What are your plans (releases, gigs, …) ?
(Guido) You can expect a new release in October 2011. It will be a full album on vinyl with new songs, completed with two or three remixes from old songs.
The first new gig will be November 12th 2011 in 'Jagersborg', in our hometown Maasmechelen, where it all started so many years ago. We will be playing at 'Back to the Batou'. We already had to cancel several opportunities to play. First we were not ready for it. We also owe the organization our reunion AND comeback: so they deserve the 'premiere'! Perhaps we will be playing one more gig this year. And there's another vague plan for a big one next year. No names, no dates… sorry.
Didier CZEPCZYK
30/05/2011
---