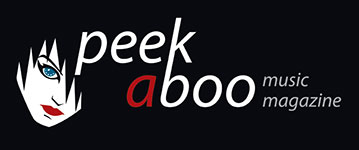 like this interview
---
WIM PAUWELS
5 YEARS OF SILKEN TOFU

I don't care about the crisis, it's as simple as that. I believe that good music will always survive, even if the audience for it is small.
17/05/2011, Didier BECU
photos: © Some photos taken by Wim Pauwels
---
Hello Wim, please tell us what Silken Tofu is all about.
I started Silken Tofu in 2006. Then, it was a cdr-label focusing on experimental music, ambient and noise. For a long time, I stuck to releases in a small run but since about a year I've decided to expand Silken Tofu to a full-scale label and more.
Now, I tend to see Silken Tofu as some kind of 'publishing platform' which releases more than just music but also all sorts of visual art, books, shirts,... Next to that, I want to return to organising some concerts again (under the 'Hipp Hipp Hurray' moniker but also on my own). I also work as a graphic designer under the same name.
I always thought it was a rather strange name, where does it come from?
As you can imagine, silken tofu is a kind of tofu which (unlike regular tofu) is less firm and more used for sauces, desserts,...
If I had a child and he said he was setting up a record label today, I would say he's out of his mind. I mean, how do you defend yourself with the current (and probably everlasting) crisis in the musicindustry?
I don't care about the crisis, it's as simple as that. I believe that good music will always survive, even if the audience for it is small. Of course, I feel the crisis too but for now Silken Tofu is doing ok so I can afford to take some risks ;-)
Question above is of course related to the fact that the artwork on Silken Tofu is quite important too, not?
Yes, very important! I think that a high-quality packaging can really make a release stand out and as Silken Tofu is about much more than only music, the package and artwork for a release a almost equally important as the music. E.g., if you look at the Anemone Tube releases, you'll see that music and artwork go hand in hand.
And yes, you are celebrating five years of Silken Tofu. Ever thought it would last five years?
I never really thought about it. I started it 5 years ago, and went with the flow and now, suddenly, we're 5 years later. At this rate the 10-year anniversary will be there before I know it.
And to celebrate it all there's the Silken Tofu-festival. Please tell us about it, who is on the festival and why exactly did you choose them?
We start the festivities with a short harsh noise set by Goghal. For those who are familiar with his release on Silken Tofu: this concert will be completely different!
After that, Tzii will entertain us with his slightly old-school industrial music. Then we will see Yannick Franck and his girlfriend and visual artist Inkeri Harri with their Ghost of Watari project, in which they combine the live electro acoustics of Yannick Franck with the visuals of Inkeri Harri.
By far one of the most experimental acts on the festival, Feine Trinkers Bei Pinkels Daheim has a stage filled with effect boxes, machines and all kinds of objects, this time including my old bicycle...
Then Anemone Tube will be presenting his new album 'Death over China', which is a perfect mix of dark ambient and heavy power electronics, with much sense for detail. Shift will be presenting some new material as well. I haven't heard his new stuff yet, so I'm very curious to see this vicious noise/power electronics beast.
After all that, we're taking things a bit easier with Troum, who's 'Tiefenmusik' will be a very nice contrast to the bands before and after. They're the absolute masters of drone music, I'm sure that their mixture of acoustic instruments and other objects, processed voices and electronics will appeal to a lot of people.
Anenzephalia will be ending the evening. This is their very first Belgian concert and something I'm particularly looking forward to. Again a mix of atmospheric/ambient industrial sounds and power electronics.
All bands on the festival, apart from Anenzephalia, have released or will be releasing something on my label. They're all people I've worked with closely and that I consider friends. So for me, it's only natural to have them appear on an event like this. Anenzephalia was added simply because I'm a fan and felt that it was about time that they performed in Belgium.
I guess there will also be some new releases available?
Good guess! (laughs)
First of all, there's 'Die Legende vom heiligen Trinker', the new album by Feine Trinkers Bei Pinkels Daheim and 'Memorabilia' by Yannick Franck. Anemone Tube is presenting a new album, 'Death over China', which I co-released with Tophet Prophet from Israël, and for the occasion we decided to make some Anemone Tube t-shirts. The Troum-shirt is also available now and (punk as we are) there will buttons from Troum, Temple Music and Feine Trinkers Bei Pinkels Daheim.
In the next few months, I will be concentrating on a 3" mini-CD by Yannick Franck, the new album by Swedish dark ambient act Manifesto, a tape by Belgian drone-act Simulacra, an album by MS30 and the (for now) ultimate Silken Tofu compilation, which will be a 2- or 3- CD set.
If someone tells you Silken Tofu hosts difficult music, what's your reaction then?
I smile and say yes. (laughs again)
What's your favourite record of all time and please tell why?
Well, last time you asked me that question, I mentioned 'Forever' by Cranes. That's still one of my favourites, this time I have to mention one of my favourite albums of these last years; 'Lost in Reflections' by Dead Letters Spell Out Dead Words. He's one of the few artists in drone music that can really put real emotion into his work. This is one of his best records and one that has touched me very deeply when I first heard it.
Who wouldn't you mind to be alone with in an elevator for 8 hours and what would you do then?
To stick with the previous question; Thomas Ekelund from Dead Letters Spell Out Dead Words is a very nice and interesting person and a super talented visual artist and musician so I wouldn't mind having him in the elevator to talk to.
A special message to our readers could be…
Open your mind, try something different and join us next Saturday, and be part of Belgian industrial/noise-history ;-)
Oh, and check these links to find out what the audience is facing this weekend..
Didier BECU
17/05/2011
---
Dag Wim, zeg ons 'ns waar Silken Tofu voor staat.
Silken Tofu is in 2006 opgestart als cdr-label met een sterke focus op experimentele muziek, ambient en noise. Ik heb me lang enkel toegelegd op releases in kleine oplage maar sinds een dik jaar heb ik beslist om het uit te bouwen tot een volwaardig label en meer.
Ik zie Silken Tofu ondertussen als een soort 'publishing platform' dat meer dan enkel muziek zal uitbrengen maar ook allerlei vormen van visuele en beeldende kunst, boeken, shirts, enz. Daarnaast wil ik met Silken Tofu terug ook wat concerten organiseren (onder de noemer 'Hipp Hipp Hurray' maar ook los daarvan) en werk ik onder die naam ook als grafisch vormgever.
Ik heb Silken Tofu altijd een vrij eigenaardige naam gevonden, waar komt die vandaan?
Silken Tofu is zoals je wel kan denken een soort tofu (vleesvervanger op basis van soya) die – in tegenstelling tot gewone tofu – minder stevig is en eerder gebruikt wordt voor sauzen, desserts, e.d.
Als ik een kind had dat heden ten dage een label zou willen oprichten, zou ik daar erg van opkijken. Hoe hou jij je staand met de huidige (en vermoedelijke blijvende) crisis in de muziekindustrie?
Ik geef niet echt om die crisis, zo simpel is het. Ik geloof dat goede muziek altijd boven zal komen drijven, hoe klein het publiek ervoor ook is. Natuurlijk voel ik die crisis ook wel maar het gaat best wel goed met Silken Tofu dus ik kan me wel een paar risico's veroorloven.
De bovenstaande vraag heeft natuurlijk te maken met het feit dat het artwork voor Silken Tofu ook zeer belangrijk is, niet?
Absoluut! Ik denk dat door de verpakking een release er echt kan uit kan springen and aangezien Silen Tofu om veel meer dan enkel muziek draait, is voor mij de verpakking bijna even belangrijk als de muziek. Als je bv. kijkt naar de releases van Anemone Tube, zal je zien dat daar muziek en artwork/verpakking onlosmakelijk met elkaar verbonden zijn
En dan is er nu vijf jaar Silken Tofu. Had je ooit gedacht dat je zo lang zou 'mee gaan'?

Ik heb er eigenlijk nooit over nagedacht. Ik ben er 5 jaar geleden mee begonnen, went with the flow en plots zijn we 5 jaar verder. Aan dit tempo zal de 10e verjaardag er zijn voor ik het goed en wel door heb.
Om dat te vieren is er het Silken Tofu-festival. Vertel ons eens over de groepen en waarom je hen gekozen hebt?
We starten het festival met een korte harsh noise set door Goghal. Voor wie zijn release op Silken Tofu kent: dit concert zal volledig anders zijn!
Daarna is het de beurt aan de old-school industrial van Tzii, gevolgd door Yannick Franck en zijn vriendin, visueel artieste Inkeri Harri, met hun project Ghost of Watari project, waarin ze live de electro-akoestische muziek van Yannick Franck combineren met de visuals van Inkeri Harri.
Veruit de meeste experimentele act op het festival is Feine Trinkers Bei Pinkels Daheim, die het podium zal vullen met allerlei effectboxen, electronica en allerhande alledaagse voorwerpen, waaronder deze keer mijn oude fiets...
Anemone Tube komt z'n nieuwe album 'Death over China' voorstellen, dat een perfecte mix is van donkere ambient and zware power electronics, echter met veel oog voor detail. Shift zal ook nieuw materiaal presenteren. Ik heb het zelf nog niet gehoord dus ik kijk er ook naar uit om dit noise/power electronics-beest nog 'ns aan het werk te zien.
Daarna wordt het iets lichter met Troum, wiens 'Tiefenmusik' een leuk contrast zal vormen met de bands ervoor en erna. Ze zijn de absolute koningen van de drone muziek, ik ben er van overtuigd dat hun mix van akoestische en electronische instrumenten, bewerkte stemmen en allerhande objecten veel mensen zal aanspreken.
Anenzephalia treedt als laatste aan. Dit is hun allereerste concert in België en ik kijk er danook bijzonder naar uit. Wederom een mix van industriële geluiden en power electronics.
Van alle artiesten op het festival, met uitzondering van Anenzephalia, heeft Silken Tofu iets uitgebracht of zal er iets van verschijnen. Het zijn dan ook allemaal artiesten waar ik zelf nauw mee heb samengewerkt en die ik als vrienden aanzie. Dus is het voor mij maar normaal dat ze op dit evenement aanwezig zijn. Anenzephalia headlinen omdat ik een fan van hen ben en vond dat het wel eens tijd is dat ze in België optreden.
Ik neem aan dat er ook nieuwe releases zullen zijn?
Uiteraard!
Om te beginnen is er 'Die Legende vom heiligen Trinker', het nieuwe album van Feine Trinkers Bei Pinkels Daheim, en 'Memorabilia' van Yannick Franck. Anemone Tube presenteert het nieuwe album 'Death over China', dat wordt uitgebracht samen met het Israëlische label Tophet Prophet. Voor de gelegenheid hebben we ook Anemone Tube t-shirts laten maken. Op Silken Tofu is er dan verder nog het t-shirt van Troum en – punk als we zijn – buttons van Troum, Temple Music en Feine Trinkers Bei Pinkels Daheim.
In de komende maanden zal ik mij vooral toeleggen op een 3" mini-CD van Yannick Franck, het nieuwe album 'Rust' van de Zweedse ambient-act Manifesto, een tape van het Belgische drone-project Simulacra, een album van MS30 en een Silken Tofu-compilatie, die waarschijnlijk een set van 2 of 3 CD's zal worden.
Hoe reageer je als iemand je zegt dat Silken Tofu grossiert in moeilijke muziek?
Ik glimlach en zeg ja :-)
Uw favoriete plaat aller tijden?
De laatste keer dat men me deze vraag stelde, antwoordde ik met 'Forever' van Cranes. Dat is een van de mijn all-time favourites, deze keer zal ik recentere favoriet vermelden, nl. 'Lost in Reflections' van Dead Letters Spell Out Dead Words. Thomas Ekelund is een van de weinige drone-artiesten die gemeende emoties in z'n werk kan steken. Dit is een van z'n beste releases en een album dat me persoonlijk zeer geraakt heeft toen ik het voor het eerst hoorde.
En met wie zou je het niet erg vinden om 8 uur in een lift met te zitten?
Om bij de vorige vraag te blijven; Thomas Ekelund van Dead Letters Spell Out Dead Words is een zeer interessante en sympathieke persoon en een erg getalenteerd muzikant en visual artist, dus ik zou het niet erg vinden om hem in de lift te hebben om mee te praten.
Een speciale boodschap?
Open your mind, probeer 'ns wat anders, vervoeg ons volgende zaterdag en wordt mee deel van de Belgische industrial/noise-saga ;-)
En volg even deze links om te weten wat het publiek volgend weekend kan verwachten...
Didier BECU
17/05/2011
---