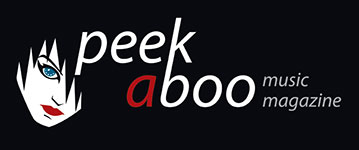 like this interview
---
CLAN OF XYMOX
I am not really an optimist but try to ignore my thoughts successfully most of the time.
24/05/2011, Didier BECU
photos: © Marquis(pi)X
---
Clan Of Xymox are back with their new album "The darkest hour" and just like in the best Xymox tradition it's another winner. This summer they are live at Shadowplay festival, so time to talk with the man himself: Ronny Moorings.
With most bands I interview, the first question is to describe their sound. With Clan Of Xymox there's no need for that. Having said that, I guess it always has been hard work?
I see it more as labour of love. The new album is more synth based , not saying it is less atmospheric, just less guitars.
If I should have told you when "A day" came out that 30 years laters I would be interviewing you and that you would be on all the important gothfestivals, would you have believed that yourself?
Uhm...., yes..... I tell you why. The reason I say yes is that you strive with your band to play all important festivals and if possible headine them.
That and no less should be the goal of any artist who believes in himself. So I always believed in my band and I never gave up trying to get somewhere with the band.
What I noticed, Ronny, is that in the story, everything got darker. Those titles alone, "The darkest hour" isn't that much of an uplifting thing! Do you consider yourself as a dark person?
Most who think they know me they think I am pretty happy with my life and that is a correct view. when you know me more intimate than you would get to know me as a pretty gloomy person who thinks the blackest and bleakest thoughts.
I am not really an optimist but try to ignore my thoughts successfully most of the time.
Can you tell us something about the new album?
In a way I reached an equilibrium with this album , it has danceable songs on it , slow bedroom songs and all that is in-between. It is at times very emotional and personal.
Of course there is the Clan Of Xymox-sound, but every album sounds like you want to explore something new. Do you compose song per song or is an album one composition in the sense that you compose songs in order to fit on the album?
Yes , in that sense I went kind of for a retro synth approach with tracks like "My Reality " "My Chicane ", "She Did Not Answer" or "Delete" on it which to me are ideal tracks to play in clubs but on the same time you have tracks like "Darkest Hour" and "Deep Down I Died" for example ideal for the bedroom ;)
All in all the album varies very much and that was my intention , not to give people 10 of the same tracks but instead giving a variety of songs.
I left certain songs out of the album as they would affect the balance too much..the rest as compiling and making a running order was almost done by itself.
I know you will say "The darkest hour", but do you agree that "In love we trust" was the strongest album since "Hidden Faces"?
I am the last person to ask that. It really depends on the taste of the listener and his / her perception of the tracks on the albums. I hear all sorts of albums mentioned as peoples favorites , there is not really a clear one and that is a good thing if you ask me.
To me the most relevant and exciting record is always my last release , in this case "Darkest Hour" simply because it is my new album !
I remember you as someone who once had admiration for goth/new wave-icons - the story with Brendan Perry for instance. Decades later you have become such an icon yourself, how does that feel?
Well , remember that both me and Brendan were not icons when we started. We both developed ourselves into different areas of the music styles we liked and when we met last year it was almost 12 years in-between.
The main thing is that we still bother to see each other when it is possible in the frame of our time and space.
I guess just the fact of being around , recording new music , playing live and that for years must somehow make an impression on some people.
You covered "Heroes", but can you imagine yourself you having heroes, Ronny?
Yes , I have heroes , but these are the kind of heroes considers as heroes (laughs).
I guess you agree that in some way you landmarked the alternative 80's as well. Seeing now that there is some sort of 80's revival, what does this make you think?
I think its cool that people keep on discovering this style and find it a valid musical direction. Yes , I heard lately a very good band from the States , called Veil Veil Vanish , even claiming they do only old style music because they find that is lacking with the music today. Also other good bands , again from the States are Light Asylum or O.Children
This period I feel also more drawn towards these styles , maybe it is a cycle I am in, but it seems now the most interesting direction in music.
A lot of new indie bands are coming out with the roots directly into the 80's. Sign of the Times ?
Soon you'll be performing at the Shadowplay-festival. Tell us what the audience can expect?
I am sure we are going to play some interesting new material and I am thinking of adding visual images to the show as well. In any case it is gonna be great to be in Belgium again
What's your favourite record of all time and why?
Hmm , difficult , ok , spontaneous answer would be the Chameleons with Script Under the Bridge , purely because it always gives me these boyish sentiments I felt when I first hearted this album and these feelings I always get again when listening to this album, simply a classic in my ears.
With whom wouldn't you mind to be alone with in an elevator for 8 hours and what would you do then?
With a psychiatrist so he could talk down my claustrophobia
Any special message to our readers?
Pre buy our album " Darkest Hour " direct from www.infrarot.de, they have very good deals
FAVOURITE MAN: Adam
FAVOURITE WOMAN: Eve
FAVOURITE MOVIE: The pianist
FAVOURITE BOOK: The idiot
FAVOURITE COLOUR: yellow
FAVOURITE PLACE TO GO: start
FAVOURITE CARTOON CHARACTER: Gaston
Didier BECU
24/05/2011
---
Nederlandstalig interview via de Dark Entries website.
Didier BECU
24/05/2011
---