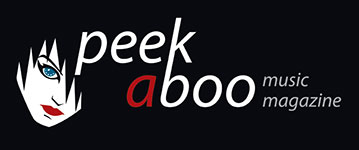 like this interview
---
THIEVES OF SILENCE
I don't know if we really play post-punk but anyways we try to keep the movement's spirit.
24/05/2011, Didier BECU
---
One of the most promising young bands from Belgium must be Thieves Of Silence. They're not that well known (shame on you, Belgian press!) but those who have heard them or have seen them all say the same thing : this is post-punk like it should be. A tight sound with melodic 80's keyboards and...better than all the neo-post-punk-bands that are just created to afford a swimming pool.
After opening for De Brassers and Gang Of Four these three young men are on at Shadowplay festival.
Well hello for those who don't know : who are Thieves Of Silence
Well, Thieves Of Silence is a band which was born a little more than a year ago. We are three young men from Brussels in love with the 80's. We try to make a dry, grey and efficient music. Pablo plays the guitar, Quentin the bass, Paul sings and plays the guitar and Ponce Pilate sticks to being our drum machine.
I followed your footsteps if I may say so and I see you guys just getting bigger and bigger. I guess you're quite satisfied with it.
Certainly ! We've had exceptional opportunities this year ! We shared the bill with bands like Gang Of Four or De Brassers and we played in France several times (Bunker Bal). We were far from picturing this all just a year ago !
When you were starting up, did you ever thought it would be like this?
Certainly not ! To be honest when we started we didn't ask ourselves too many questions about the future. We were focusing on our songs and we rehearsed a lot for the upcoming concerts we had at the time.
So far you played with post-punkicons like Gang Of Four or de Brassers. I guess that's no coincidence at all…
No, I guess not. Considering we are among the very few bands in Belgium influenced by this type of music. I suppose it was easier for the organizers to choose an opening act like Thieves of Silence rather than Customs ! And it's cheaper(laughs)!
In fact, do you think you play post-punk?
I don't know if we really play Post-punk but anyway we try to keep the movement's spirit. We try to be honest and we don't take ourselves too seriously. Furthermore, we're no technical musicians so our music sounds rather straightforward like punk could sound by the end of the 70's.
A question everybody seem to ask is of course: when will there be an album?
As soon as possible ! For now we are looking for a label which would suit us the best. We've sent our music to several of them which interested us. As soon as we'll receive a positive answer, we'll jump into the studio!
You're a young band but one of the few who really do capture that 80's-sound. It makes you wonder how you manage this.
We use quite a lot of keyboards and above all, a drum machine. It was very common back then to use an LM-1, or a DMX, or a TR-808. Lots of rhythms from the 80's were created on those drum machines, like Alice (Sisters of Mercy) or Blue Monday. On the other hand we use lots of effects on the guitars and the bass is emphasized, which is very characteristic of the 80's
Once you had the stupid (sorry) idea to change your name but you kept it to Thieves Of Silence? Why was there need doing this?
Actually, Thieves Of Silence had at first a different line-up. We had a drummer and Paul wasn't in the band yet. It seemed normal to give him the right to express himself once he joined the band. The spirit of the band is not the same since then. We're not sure to release the first album under that name. It will depend of the current state of mind.
Soon you'll be performing at the Shadowplay-festival. Tell us what the audience can expect?
We thought about inviting Eddie from Iron Maiden and using a giant setting of rainbows and unicorns (laugh). Seriously, you can expect several new songs and a VJ set.
What's your favourite record of all time and please state why?
PAUL : Crocodiles/ Heaven up here/ Porcupine (Echo And The Bunnymen)
PABLO : Virus Meadow, And Also The Trees / Within The Realm Of A Dying Sun, Dead Can Dance
QUENTIN : If I have to take one it rather will be Power, Corruptions and Lies by New Order, The Queen Is Dead by The Smiths or Heroes from David Bowie.
With whom wouldn't you mind to be alone with in an elevator for 8 hours and what would you do then?
PAUL : Demis Roussos
PABLO : Siouxsie Sioux back in 1980, to discuss about Kaleidoscope of course :o)
QUENTIN : Rael.
Any special message to our readers?
KEEP CALM AND CARRY ON!
FAVOURITE MAN :
Paul : Sylvester Stallone
Pablo : Jean-Paul Belmondo
Qentin : Eduard Khil
FAVOURITE WOMAN :
Paul : my mum.
Pablo :Jane Birkin back in 1969
Quentin : Nathalie Portman
FAVOURITE MOVIE :
Paul : C'est arrivé près de chez vous.
Pablo : Dead Manby Jim Jarmusch
Qu : King Kong 1933
FAVOURITE BOOK :
Paul : The holy bible
Pablo : The Joke by Milan Kundera
Quentin : Animal Farm

FAVOURITE COLOUR :
Paul : grey
Pablo : Red
Quentin : Yellow
FAVOURITE PLACE TO GO :
Paul : my bed
Pablo : Iceland
Quentin : France
FAVOURITE CARTOON CHARACTER :
Paul : Lucky Luke
Pablo : Mouammar Kadhafi
Quentin : Snoopy
Didier BECU
24/05/2011
---