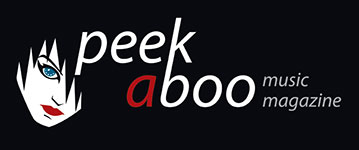 like this interview
---
CLAN OF XYMOX
'THE SONGS DICTATE ME INSTEAD OF ME DICTATING THE SONGS'
15/06/2017, Stef COLDHEART
---
Clan Of Xymox definitely are the gothic pride from The Netherlands. The band driven and inspired by Ronny Moorings entered into history when releasing their early stuff on the legendary 4AD label. The new work entitled "Days Of Black" released (again) on Trisol sounds as one of their most 'pop'-driven albums to date although it remains a dark and new-wave inspired production. I became totally addicted to "Days Of Black" so I'd a very good reason to get in touch with Ronny Moorings.

Ronny, you're involved with music for more than 30 years now, so do you still feel some 'magic' releasing a new Clan Of Xymox-album… and what makes the magic of "Days Of Black"?
Ronny: Absolutely. It is always a bit nerve-wracking to release a new album. There are so many different aspects before a release that the release date of a new album is the final point of an album. To me the magic is when people like the result and give me feedback about it.

I experienced "Days Of Black" as one of the most 'pop'-driven full lengths you've ever written. Where does it come from and what kind of album did you wanted to compose?
Ronny: I had absolutely no concept other then just staying close to my own musical taste. When I write most of the time the songs dictate me instead of me dictating the songs. They write themselves so to speak.

When I heard "Days Of Black" it immediately reminded me to the Cure's album "The Head On The Door". It's not that it sounds like The Cure, but it's all about the evolution in sound revealing more explicit 'poppy' and refreshing influences… a bit like a band that has reinvented its own sound. I would like to get your analysis?
Ronny: I leave that interpretation to you. For me each album is something new and fresh. Time will tell which songs remain and stand the test of time. I am certainly pleased with the way the album turned out in the end.

"Days Of Black" is a dark title, which I think perfectly reflects the content of the songs. What are these dark days all about and what does it reveal about personal convictions and experiences?
Ronny: Album titles are always a bit tricky. It certainly is an apt title for the world we are living in at the moment. It is again the era of demagogs, and it is only getting worse. Egocentric (idiotic) male chauvinists alpha dogs are ruling the planet. I think things look even blacker than the early 80's period.
To me it almost feels like the 30's. Leaders using fear as the main driving force to coerce people into voting for them. Using minorities as scapegoats and isolationism and nationalism is on the rise everywhere. The press is accused of giving false information… This can't go right.
Anyway , regarding to the album title 'Away with the days of black' is a line from the song "Loneliness". Wishing all tears and fears would go away.. I certainly wish for better days ahead.

Clan Of Xymox got featured by several songs in the American movie "The Guest" (2014). I should say, great bands (Front 242, DAF, Sisters Of Mercy ao) and soundtrack, but what a bad movie… although I can imagine it's always like a dream for musicians to get on a movie soundtrack. What do you think about it?
Ronny: It certainly was not a candidate to win an Oscar award, but I certainly like our music featured in movies. That is the ultimate compliment for musicians. I liked the movie "Girl With The Dragon Tattoo" very much where we had a track in too (cf. "In Your Arms Again")

I noticed there're a lot of live dates planned later on this year. What might we expect from the upcoming shows and do you see a major evolution in the live performances all over the years?
Ronny: We are pretty versatile and work also continuously on our backdrops. The set gets alternated towards the club or festival we play. It is constantly changing. The only thing what remains is that we keep on playing our classics.
Stef COLDHEART
15/06/2017
---