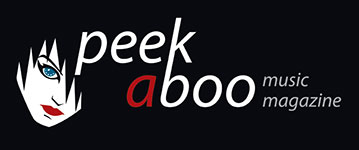 like this interview

---
SUICIDE COMMANDO
Take the music away... and a major part of me is missing...
02/06/2017, Jurgen BRAECKEVELT
---
Johan, your Suicide Commando does not need any introduction as a firmly fixed value within the global hard electro scene. Looking back at where you started, what are the evolutions that made your music happen and what were the most important moments?
If I look back to the early days when I started with Suicide Commando, I mainly notice the technical (r)evolution. For example, my first synth (the Roland SH101) cost me a fortune and a sampler tthat could record only about 2 secons was almost unaffordable. Compared to that the possibilities today are enormous. Nowadays the technical possibilities are endless and cost hardly anything compared to 30 years ago.
Yet there's also a downside, I think the spontaneity and innovation of the past is missing a little today. Almost everything has been pre-selected and with a few mouse clicks you can call yourself a musician today.
I exaggerate a bit, but still.
Musically, Suicide Commando has also gone through a lot of evolution, yet the basics and influences remain the same as before.
This is also a technical evolution. But I'm still a bit of an 80s child, the heydays of new and cold wave, when music was no laughing matter.
What are the themes and topics that you want to bring to attention with and in your music?
These also are usually dark and not as cheerful, like in the dark eighties. It would not really work to sing qbout my garden hose or other habiba. I want some proper content.
To me the voice is, in the first place, just an instrument to create a particular atmosphere in the songs. Themes that often return are religion, murder, war, abuse, fear, death... themes that fascinate me or that are pushed in your face every day when you look at your newspaper or turn on the TV. They are more or less fed to us from childhood.
If you see Suicide Commando on stage you feel the energy. From where do you get that inexhaustible energy? What drives you?
First of all, my love and passion for this music. Without that love and passion you wouldn't be able to keep going for so long.This music is just a very important part of me and my personality, take it away and a large part of e dies. In addition, my music is my personal ideal way to vent and get rid of my aggression and bottled up anger or frustration.
You already have a long discography, so you can pick from an almost infinite oeuvre. How do you distil a setlist out of that and do you keep your audience in mind?
That is not easy. Of course, you take your audience into account and what they like to hear. After all it is the audience that decided which songs will be hits and which songs will not be hits. So it would be stupid to just not play such audience favorites, even if that means playing "love breeds suicide" or "bind torture kill" a 1000 times...
But, of course, I'm also trying to throw in songs that are personally close to my heart.
After all those years on stage you definitely will have seen evolutions in the scene, and especially in the future. Can you tell us how you view and experience this? Do you see big changes / shifts? And what future do you see for you and your fellow musicians worldwide?
Indeed, I've seen the scene evolve and that is a good thing. It would get boring quickly if it would still be the same as 30 years ago. I've seen trends come and go (Industrial, Endzeit Electro, Industrial Metal, CyberGoth...), some trends reinvent themselves occasionally, like the EBM revival several years ago with bands like Spetsnaz, NZ, Wulfband... Certain musical trends, of course, were closer to my heart than others, but it is good that there is evolution, because standstill means deterioration.
I do see some trends that do not necesseraly involve music, but that make me feel a little less happy.
For example, the rise of the (illegal) download that made CD sales drop drastically, and I also see that music for the youth is sometimes less important than their outfit, music is sometimes more a fashion party than anything else.
The Belgian scene has seen a revival in recent years: more (and larger) events. How do you see that evolution?
That's relative. Indeed you do have some more events, but unfortunately, a lot of this depends on only a few individuals that want to take the risks of organizing concerts. If these people stop it can be over very quickly. Just look at the Netherlands, now the scene is almost completely on its ass because a few important organizers have stopped.
Unfortunately, you also see more events go bankrupt or disappear because it just becomes too expensive to organize something. Bands have become a lot more expensive, more money is being spent on agencies who think more about their own money (Sabam...), safety and security have become more expensive...
I'm probably not so positive, but I hope I'm wrong, of course.
WGT 2017. What can we expect from the Suicide Commando performance?
The usual mix of hits, complemented with some brand new songs from the upcoming album and usually with a special guest. In addition chaos, energy and black humor...
No, there will nothing to laugh about again. :-)
When you are in Leipzig, what bands do you want to see yourself and do you have tips for bands that the visitors should see there?
I will not be able to see a lot of concerts because we will arrive on Sunday and have to perform on Monday, but at the top of my list is Skinny Puppy.
Any last message that you 'just' want to give to our readers? Shoot!
Save the last dance for me! So come on Monday night (Suicide Commando plays at 23.05) all to Agra Halle, we'll make it a nice end! To WGT 2017 of course! :-)
Jurgen BRAECKEVELT
02/06/2017
---
Johan, jouw Suicide Commando hoeft geen inleiding meer, als vaste waarde binnen de wereldwijde hard electro scene. Als je terugkijkt naar waar je ooit begon, wat zijn evoluties die jouw muziek hebben doorgemaakt en wat waren daarin de belangrijkste momenten?

Als ik zo terug kijk naar de begindagen van Suicide Commando, dan valt mij vooral de technische (r)evolutie op. Zo kostte mijn eerste synth (de Roland SH101) een half fortuin en een sampler om hooguit een 2-tal seconden mee te sampelen was bijna onbetaalbaar. Als je dat vergelijkt met de mogelijkheden vandaag, dan is dat enorm. Vandaag zijn de technische mogelijkheden legio en kosten ze in vergelijking met 30 jaar geleden nauwelijks nog iets.
Toch heeft dat ook een keerzijde vind ik: het spontane en innovatieve van vroeger ontbreekt vandaag een beetje. Bijna alles is al voorgekauwd en met een paar muisklikken kan iedereen zichzelf vandaag al muzikant noemen.
Ik overdrijf misschien een beetje, maar toch.

Muzikaal heeft Suicide Commando natuurlijk ook een hele evolutie meegemaakt, maar toch blijvende basis en de invloeden vaak nog dezelfde als vroeger.
Ook daar gaat het vooral om een technische evolutie. Maar ik blijf toch nog altijd een beetje een kind van de jaren tachtig, toen de new en cold wave nog hoogtij vierden en er weinig te lachen viel in de muziek.
Wat zijn vandaag de thema's en onderwerpen die je in, door en met je muziek onder de aandacht wil brengen?

Ook die zijn meestal duister en niet zo vrolijk, zoals in de donkere jaren tachtig. Het zou ook niet echt passen om over mijn tuinslang of andere habiba's te zingen, ik heb toch nog graag een beetje inhoud.
Voor mij is de stem in de eerste plaats gewoon een instrument om een bepaalde sfeer te creëren met je songs. Thema's die vaak terugkeren zijn religie, moord, oorlog, misbruik, angst, dood... thema's die me fascineren of die je dagelijks onder je neus krijgt geduwd als je de krant openslaat of de TV aanzet.
We krijgen ze bij wijze van spreken met de paplepel door onze strot geduwd.
Als je Suicide Commando op een podium ziet, voel je de energie. Waaruit blijf jij die onuitputtelijke energie halen? Wat drijft jou?

In de eerste plaats mijn liefde en passie voor deze muziek. Zonder die liefde en passie hou je het nooit zo lang vol. Deze muziek is gewoon een heel belangrijk deel van mij en mijn persoonlijkheid. Neem dat weg en een groot deel van mezelf sterft af. Bovendien is mijn muziek voor mij de ideale uitlaatklep om mijn agressie en opgekropte woede of frustratie kwijt te raken.
Je hebt al een ellenlange discografie, dus je kan putten uit een oneindig oeuvre. Hoe distilleer jij daar een setlist uit en hou je daarbij rekening met je publiek?
Makkelijk is dat niet natuurlijk. Uiteraard hou je rekening met je publiek en wat zij graag willen horen. Het publiek bepaalt in de eerste plaats ook welke nummers hits worden en welke niet. Het zou dus dom zijn om de favorieten van het publiek gewoon niet te spelen, ook al betekent dat misschien een 1000ste keer "love breeds suicide" of "bind torture kill"...
Maar ik probeer er uiteraard ook nummers tussen te gooien die mij persoonlijk nauw aan het hart liggen.
Na al die jaren op de planken heb jij zeker zicht op evoluties in de scene, en vooral de toekomst. Kan je ons vertellen hoe jij dat bekijkt en beleeft? Zie je grote veranderingen/verschuivingen? En welke toekomst zie jij voor jou en je collega-muzikanten wereldwijd?
De scene heb ik inderdaad ook zien evolueren en misschien maar goed ook. Het zou snel saai worden als die na 30 jaar nog steeds hetzelfde zou zijn. Ik heb trends zien komen en gaan (Industrial, endzeit electro, Industrial metal, cyber goth...). Sommige trends herontdekken zichzelf af en toe, zoals de EBM revival enkele jaren geleden met bands als Spetsnaz, NZ, Wulfband... Sommigevan die muzikale trends lagen me uiteraard nauwer aan het hart dan andere, maar het is goed dat er evolutie is: stilstand betekent achteruitgang.
Wel zie ik enkele trends die niet meteen veel met de muziek op zich te maken hebben, maar die me toch een beetje minder vrolijk maken.
Zo was er de opkomst van het (illegale) downloaden wat de CD verkoop drastisch deed dalen. En ik zie ook dat muziek voor de jongeren soms minder belangrijk wordt dan hun outfit: muziek wordt soms meer een fashion party dan iets anders.
De Belgische scene kent de laatste jaren een stukje een heropleving: meer (en terug grotere) events. Hoe zij jij die evolutie?
Dat is relatief. Je hebt inderdaad wel weer wat meer events, maar veel hangt helaas af van een paar enkelingen die nog risico's willen nemen om concerten te organiseren. Stoppen die mensen, dan kan het heel snel gedaan zijn. Kijk maar naar Nederland, daar ligt de scene nu bijna compleet op zijn gat omdat een paar belangrijke organisators zijn gestopt.
Helaas zie je ook meer events failliet gaan of verdwijnen omdat het gewoon te duur wordt om iets te organiseren. Bands zijn een pak duurder geworden, er blijft meer geld plakken aan instanties die meer aan hun eigen geldgewin denken (Sabam...), security en veiligheid zijn een pak duurder geworden...
Ik ben daar dus misschien niet zo positief gestemd, maar ik hoop dat ik fout zit natuurlijk.
WGT 2017. Wat mogen we van het optreden van Suicide Commando verwachten?

De gewoonlijke mix van hits, aangevuld met enkele gloednieuwe nummers van het komende album en normaal gezien ook met een speciale gast. Voorts de nodige chaos, energie en zwartgallige humor...
Neen, er zal weer niet veel te lachen vallen. :-)
Als je toch in Leipzig bent, welke bands wil je zelf gaan bekijken en heb je tips voor bands die de bezoekers volgens jou moeten zien aldaar?
Ikzelf ga er helaas niet veel kunnen meepikken omdat we pas zondag aankomen en de maandag zelf moeten optreden, maar bovenaan mijn lijstje staat in ieder geval Skinny Puppy.

Een laatste boodschap die jij de lezers 'zomaar' wil meegeven? Shoot!

Save the last dance for me! En kom dus maandagavond (Suicide Commando speelt om 23u05) allen naar de Agra Halle, dan maken we er een mooi einde aan! Aan WGT 2017 natuurlijk! :-)
Jurgen BRAECKEVELT
02/06/2017
---