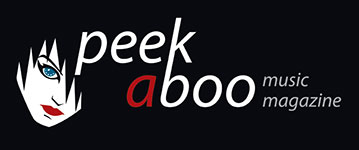 like this interview
---
JOSY & THE PONY VS THE PONEYMEN
'MOST OF THE BANDS THINK MUSIC IS A SERIOUS THING. WE DON'T!'
11/06/2017, Stef COLDHEART
---
Josy & The Pony (aka Josette Ponette) vs. The Poneymen is one of the craziest bands I've had the opportunity to discover in years. It first of all reminds me of some French and Belgian punk-inspired bands from the late 80s/early 90s but the main thing – and I think often forgotten essence of music - is they're making people happy when listening to music. Just watch one of their clips and you'll understand what I mean. The album "Hippodrone" released on Rockerill Records deals with ponies, horses and related themes.
Can you briefly tell us something about your music background and the way you joined hands to release the album "Hippodrone"?
Josy: This project began between 2015 and 2016 for a big contest called "Du F. Dans le Texte" (a contest for bands from the French Speaking Part of Belgium). It was just a joke but we were selected to play at 'Botanique' for the final and we won some prizes. Actually we were the only Belgian band from Wallonia. In a way, it was like we were the best band of our country at that time. Before that, the band THE PONEYMEN was playing quite a lot under different names. During the first years, they changed their name for each gig. It was a bit difficult to follow them. When they released their first recordings, they stopped changing names but then they began to change musicians every time they played...
When I'm listening to "Hippodrone" and watching some of the clips I can't get away from the feeling it's 'totally fun', 'pretty sexy' and 'Belgian surrealism'! What is it all about?
Josy: No, it's very serious actually. (LOL)
The band name, the title of the album and all of the songs are related to ponies and horses! Is it all about a weird concept? A part of imagery and marketing? Or maybe an ode to the famous "Black Beauty" series…?
Josy: There're a lot a bands who have the word 'Pony' or 'Horse' in their name and they're nothing connected with the concept. We just wanted to do something else. To do what other bands don't dare to do. Nowadays bands are too serious. Most of the bands think music is a serious thing. We don't. And we don't even want to earn money with music. Music would just be made for parties and to make people have fun together.
It's not that easy to define your music but I noticed multiple influences like post-punk, rock and even some psychedelic 60s influences. Where does your sound come from and what do you keep in mind from the writing process of this opus?
Josy: Definitely punk! We don't care about the rules and we don't want to follow them. By chance we haven't learn to play our instruments in a school. For this album, we wanted songs and sounds we are not used to hearing; mixing surf guitars with drone, using words for their sounds and not for their meaning, like the Pixies did, but in French, sampling our own material like a DJ could sample a vinyl.
Your music is pure fun but I noticed a very professional approach in the global sound production and the clips as well. Tell us a bit more about the production process and the realizations of the clips?
Josy: All clips are made in one day, in 'DIY'. Except the last one (cf. "H!!! Hue H!!! Han") for which we have called a professional director (Cf. Antoine Lanckmans). It was a good idea to call him. This clip was broadcast on ARTE TV. Great job, isn't it?

You're not only playing a lot of shows in Belgium but also in other countries. What kind of live band are you and what have been your best live experiences so far?
Josy: The show is very important to us but it's not that easy to explain to people who haven't seen us. It's like an Italian magazine said 'Sesso, cavalcate e porno 70s'. No need to understand Italian to understand what it means. Our shows are a bit like that but if you come and watch us at the 1st degree, then you're not going to feel comfortable. It's like a play but actually we don't see a lot of what's happening on stage. We are aware but completely blind. So it's hard to tell about these experiences. We just perform but in a different way. The rule is no rule. For example, do you know a lot of bands where all musicians are totally no smokers. We do not smoke anything. Smoking and taking drugs is so cliché. Just a rule like another. We are high enough. By the way, have you ever seen a pony smoking?
Stef COLDHEART
11/06/2017
---