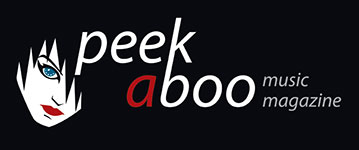 like this interview
---
REVOLTING COCKS
Big Sexy Land revisited!
15/06/2017, Fred GADGET
photos: © (c) Who Cares / Luc Luyten
---
The Revolting Cocks reunited last year for a few shows in the US. In 2017, they will perform their first album Big Sexy Land in Retie, Wave Gotik Treffen & Infest. We talked to Chris Connelly about this reunion and other stuff.
First and foremost, how the hell did this happen, who came up with this idea and why?
Chris Connelly: The idea was Jason Novak's, he organized it. He organizes the COLDWAVES festival (Chicago, USA) every year and wanted to have the album "Big Sexy Land" played on it's 30th anniversary... along with a set of other songs from the back catalogue...now, Big Sexy Land is Luc Van Acker & Richard 23, not me or Paul, I joined after that album (but that album made me a fan!) Jason is also now in the band, he is also the tour manager, he does a lot...

What did the release of 'Big Sexy Land' mean to you, at that time... and today?
Chris: At the time, like I said, I was not in the band but I discovered the album along with 2 other WaxTrax releases, "Envoye" by the Young Gods, and "The Nature Of Love" by Ministry, all of them blew my mind and I wasted no time getting in touch with the label to see if they wanted to sign my band Fini Tribe and if there were any other bands that needed a singer....
The sound of REVCO evolved from album to album from Electronic Industrial EBM to almost speed metal with as good as no reference to the original REVCO Sound, how do you feel about this evolution?
Chris: The sound certainly changed but why wouldn't it? If things don't change they get boring, also, people left, people joined, and this is over the course of just 3 albums! The Revolting Cocks only lasted a few years and our trajectory was not really a trajectory, we were all doing other projects at the same time, these projects informed-if not became REVCO songs. I think where we ended up on "LINGER FICKEN' GOOD" was frustrating. I think half of that record is great, and the other half a bit dull, and there were songs on it like "Creep" and "Sergio" that certainly captured the groove of earlier REVCO while still pushing the sound forward. I often wonder what might have happened if we had continued, I bet nothing good!
Sometimes, and I'm trying to be polite here, after witnessing a concert of one of your idols, you are left with a certain disappointed feeling … Especially when the 'artist' doesn't feel like playing the 'old stuff'. Since you are performing your first album I guess you are still proud of your early work but did you ever experience such a 'hungry' feeling after a concert you witnessed? Who, when, where, what …?
Chris: I am not sure, I have always respected artists who are forward moving, I have certainly seen artists I admire crash and burn onstage but not necessarily because they are playing new material, mostly because they have tried to update their sound to be fashionable, that's always a bit sad,
What is personally your most crazy memory of touring with RevCo?
Chris: So many, I have a book "Concrete, Bulletproof, Invisible & Fried: My Life as a Revolting Cock" that has a few good ones but I think the Summer North American "Beers, Steers & Queers" tour takes the cake. It was ridiculous...not always in a good way...I remember the stage in Houston, Texas filled with girls dancing and taking there clothes off, and I mean FILLED, there was nowhere for the band to go!!!

What can we expect from Revolting Cocks on their European shows?
Chris: I don't know what you can expect, that's like opening your Christmas presents before Christmas, we are all still really handsome, you can expect a lot of fainting ladies.....
Doesn't this reunion evoke the feeling of wanting to record a follow up for Big Sex Land?
Chris: I think we tend to live in the moment, we are having fun onstage, we are having fun offstage and collaborations with each other are certainly not off the table!
Now, last but not least, who's your favorite Cock? And why?
Chris: I love all my cocks!!!!
Fred GADGET
15/06/2017
---