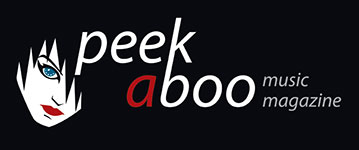 like this interview
---
SPHERICAL DISRUPTED
'Every single sound is very important and has to be effective!'
14/04/2017, Stef COLDHEART
photos: © Benny Serneels
---
Mirko Hentrich set up Spherical Disrupted somewhere in the midst of the 90s. Most of the productions were released on Audiophob, which is a label specialising in electro-ambient and IDM and run by Carsten Stiller (still involved in Alarmen and Cast Shadows) and Mirko Hentrich. The artist has been involved in other projects as well but Spherical Disrupted definitely remains the most significant and recognised one. The new opus "Periapsis" incited to me to get in touch with this talented sound architect.
It took you seven years to compose the new album "Periapsis". How come and when did you start the writing of this new work?
Mirko: I was surprised by the seven years myself. It didn't feel that long for me, possibly because I was very busy in the meantime. There were several releases by Spherical Disrupted: the live/remix album "Nature Limited", the "Primeval Series" with remastered and new remixes of very old tracks, some remixes for other artists and some compilation tracks. Not to forget the first album by my side project Capsular.
In fact the work for "Periapsis" began back in 2011 with the basics for the first part of "Observatory" and continued in 2013 with "X-Ray Flare". I already often played both tracks live in the past. The first version of "Orbital Eccentricity" was done in 2014 but this is rather different from the final version.
All the other tracks and final versions were composed and accomplished in 2016.

Did you notice some differences/evolutions (in sound writing, influences, recording etc) between your previous releases and "Periapsis"
The main difference is that I updated my home studio with new hard and software last year and so I was fascinated by the new possibilities. I had many new functions, sounds and effects to discover and this pushed me forward to finish the album finally but overall my working process didn't change that much.

I noticed that "Periapsis" is inspired by the twin star system Eta Carinae. Tell us a bit more about it and how did you transpose this kind of theme into sound/music?
The music itself accrues mostly without any link to the titles and the single tracks only have working titles. Close to the end of the production there comes a point when it all has to be specified. Then I search for a subject for the whole album because I'm a fan of conceptual albums. It's not that easy to find a good concept and fitting titles which I like and which haven't been used by other artists.
I'm very interested in astronomy and everything that happens out there in the universe. In a book about astronomical phenomenon a complete chapter covered Eta Carinae. It is a very unique and fascinating star system. The primary star is one of the most massive stars in our galaxy and had some strong eruptions in the past which are common for dying stars but this one is still 'alive'. As a result of these eruptions the brightness varied a lot and the beautiful Homunculus Nebula appeared. A picture of it taken by Hubble telescope was used for the album cover.
All the titles were taken from the mentioned book and some other articles I found about the star system.

Do you have a specific procedure to compose your music and what kind of equipment do you use?

I've been using mainly software synths and a software sequencing software in the studio for 15 years now. I like to use the preset sounds and alienate them a lot by changing parameters and adding effects. Sometimes I use field/microphone recordings. I usually don't have that many different sounds in my songs. Therefore every single sound is very important and has to be effective to me.
On stage I transfer most of the sounds to a hardware sampler and use other hardware as well and so it differs a lot from the studio situation.

I think you're planning a live album as well, which was recorded at the latest "Maschinenfest". What does this festival and the live-album mean to you?
Yes, the album will be released very soon on Raubbau and Pflichtkauf. Holger of Raubbau asked me to do this before the last "Maschinenfest" and of course I liked this idea. He's releasing some selected "Maschinenfest" live recordings on his label and it is a big honor and pleasure to be part of this with Spherical Disrupted. When I heard the recording I was very satisfied with the sound. As I'm using different gear on stage than in studio, the tracks themselves are different too. So it is a release worth doing.
It's a fact that "Maschinenfest" is one of the most important festivals for this kind of music. There is nowhere else I have a bigger audience and so it's always very special to play there live.

You're still one of the owners of Audiophob. Is there any particular philosophy behind Audiophob and how do you look back at all these years? Also, what does the future hold for the label?
The philosophy behind Audiophob is simply to release fine electronic music that Carsten and I like. It started as an ambient/IDM label but its bandwidth is much bigger now. It varies from the dark-noise of Darkrad to the more technoid approach of The Negativity Bias. A very important thing for us is the good friendship and the trust with all of our artists.
Of course we had some disappointments in the past and had to learn some things but all in all the last 13 years were a great experience and I'm really looking forward to the upcoming releases and events. We are already working on them.
SPHERICAL DISRUPTED on FaceBook
Stef COLDHEART
14/04/2017
---
Mirko Hentrich richtte ergens in het midden van de jaren Spherical Disrupted op. De meeste producties verschenen bij Audiophob, een label dat gespecialiseerd is in electro-ambient en IDM en in handen is van Carsten Stiller (nog steeds betrokken bij Alarmen en Cast Shadows) en Mirko Hentrich. De artiest was ook betrokken bij andere projecten, maar Spherical Disrupted blijft beslist het belangrijkste en bekendste. Het nieuwe opus "Periapsis" zette me ertoe aan deze getalenteerde sound architect te contacteren.
Je had zeven jaar nodig om het nieuwe album "Periapsis" te componeren. Hoe komt dat en wanneer begon je dit nieuwe werk te schrijven?
Mirko: Ik was zelf verrast door die zeven jaar. Het voelde niet zo lang, misschien omdat ik intussen heel druk bezig was. Er waren verschillende releases door Spherical Disrupted: het live/remix album "Nature Limited", de "Primeval Series" met geremasterde en nieuwe remixes van heel oude tracks, enkele remixes voor andere artiesten en enkele compilatienummers. En natuurlijk niet te vergeten: het nieuwe album van mijn nevenproject Capsular.
Eigenlijk begon ik in 2011 te werken aan "Periapsis", met de basis voor het eerste deel van "Observatory" en ik ging in 2013 verder met "X-Ray Flare". Ik heb beide tracks in het verleden al vaak live gebracht. De eerste versie van "Orbital Eccentricity" dateert van 2014, maar verschilt sterk van de uiteindelijke versie.
Alle andere tracks en eindversies werden geschreven en afgewerkt in 2016.
Merk je verschillen/evoluties (in het schrijven van geluid, invloeden, manier van opnemen etc) tussen je vorige releases en "Periapsis"?
Het belangrijkste verschil is dat ik vorig jaar mijn home studio vernieuwd heb met nieuwe hard- en software, waardoor ik gefascineerd was door de nieuwe mogelijkheden. Ik had veel nieuwe functies, geluiden en effecten om te ontdekken en dat heeft me een duw in de rug gegeven om het album eindelijk af te werken, maar al bij al veranderde mijn werkproces niet zo erg veel.
Ik hoorde dat "Periapsis" geïnspireerd is door de dubbelster Eta Carinae. Vertel daar eens wat meer over en hoe heb je zo een thema omgezet in klank/muziek?
De muziek zelf komt meestal tot stand zonder enige link met de titels en de single tracks hebben alleen werktitels. Vlak voor het einde van de productie komt er een punt dat alles gespecifieerd moet worden. Dan zoek ik een onderwerp voor het hele album omdat ik een fan ben van conceptalbums. Het is niet zo gemakkelijk om een goed concept te vinden en titels die erbij passen die ik leuk vind én die nog niet gebruikt werden door andere artiesten.
Ik ben erg geïnteresseerd in astronomie en al wat daarbuiten in het universum gebeurt. In een boek over astronomische fenomenen was een volledig hoofdstuk gewijd aan Eta Carinae. Het is een heel uniek en fascinerend sterrenstelsel. De hoofdster is een van de massiefste sterren in ons heelal en kende in het verleden enkele sterke uitbarstingen, wat normaal is voor stervende sterren, maar deze is nog 'levend'. Door deze uitbarstingen varieerde de helderheid sterk en verscheen de mooie Homunculus Nebula. Een foto daarvan, genomen met de Hubble telescoop, is gebruikt voor de album cover.
Alle titels komen uit het genoemde boek en sommige andere artikels die ik vond over dat sterrenstelsel.
Heb je een speciale procedure om je muziek te componeren en wat voor uitrusting gebruik je?
Ik gebruik hoofdzakelijk software synths en software sequencing software in de studio, nu al 15 jaar lang. Ik gebruik die voorgeprogrammeerde klanken graag en verander die heel sterk door de parameters aan te passen en effecten toe te voegen. Soms gebruik ik field/microphone recordings. Meestal heb ik niet zo heel veel verschillende klanken in mijn nummers. Daarom is elke klank op zich heel belangrijk en moet die voor mij effectief zijn.
Op het podium zet ik de meeste geluiden op een hardware sampler en gebruik ik ook andere hardware. Daardoor is er een groot verschil met de opnames in de studio.
Ik dacht dat je ook een live album plant, opgenomen tijdens het laatste "Maschinenfest". Wat betekent dat festival en het live album voor jou?
Ja, het album zal binnekort verschijnen bij Raubbau en Pflichtkauf. Holger van Raubbau vroeg me voor de laatste "Machinenfest" om dat te doen en natuurlijk vond ik dat een goed idee. Hij brengt enkele selected "Maschinenfast" live recordings uit en het is en grote eer en een groot plezier om daar met Spherical Disrupted deel van uit te maken. Toen ik de opname hoorde, was ik heel tevreden over de klank. Omdat ik ander materiaal gebruik op het podium dan in de studio, klinken de tracks zelf ook anders. Dat maakt de release de moeite waard.
Het is een feit dat "Maschinenfest" een van de belangrijkste festivals is voor dit soort muziek. Nergens anders heb ik een groter publiek, dus het is altijd bijzonder om daar live te spelen.
Je bent nog steeds een van de eigenaars van Audiophob. Is er een bijzondere filosofie achter Audiophob en hoe blik je terug op al die jaren? En ook, wat brengt de toekomst voor het label?
De filosofie achter Audiophob is eenvoudig: goede elektronische muziek uitbrengen waar Carsten en ik van houden. Het begon als een ambient/IDM label, maar heeft intussen een veel grotere bandbreedte. Die varieert van de dark-noise van Darkrad tot de meer techno-aanpak van The Negativity Bias. Een goede vriendschapsband met en het vertrouwen van al onze artiesten is voor ons heel belangrijk.
Natuurlijk hadden we in het verleden enkele teleurstellingen te verwerken en moesten we een en ander leren, maar al bij al waren de afgelopen 13 jaar een schitterende ervaring en ik kijk echt uit naar de geplande releases en events. We zijn er al mee bezig.
SPHERICAL DISRUPTED on FaceBook
Stef COLDHEART
14/04/2017
---