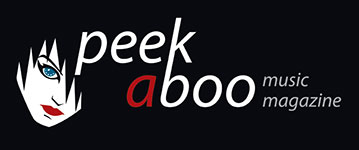 like this interview

---
COVENANT
"We live in the dark confusing times"
03/04/2017, Masha KASHA
photos: © Marquis(pi)X
---
With their latest album 'The Blinding Dark' Covenant seems to sound again darker then before, some journalist even refer to the 'Sequencer' era, their second album. This and a come-back to Belgian soil this summer after a hiatus of almost 5 years were reasons enough to have a chat with these Scandinavian electro-heads.

Is the dark part of your last album "The blinding dark" more influenced by the external events in the world or rather a reflection on your inner feelings?
Joakim Montelius: I think the two are inextricably intertwined. The outside world influences how we feel and our feelings influence how we look at the outside world. So it's a mix but the theme is to embrace the darkness, all kinds of it, and to find a way to navigate in it.

"We live in the dark confusing times" - states the description of your album. Do you feel the future is rather dystopic or shall we hope for the best?
JM: I don't believe in hope. We should work for the best. If we want a better world, no one is going to make it happen for us.

Let's discuss the instrumental part of your album "Psychonaut". What gave you the idea to issue an EP with the instrumental tracks only?
JM: We listen a lot to instrumental music, both old and new but it wasn't really a plan to do it. We rented a house in the woods, took a bunch of synths and sequencers with us and just improvised for a couple of days. Some of those jam sessions turned out to be interesting in their own way, kind of like serendipitous meditations. So we thought it would be an excellent companion to the "normal" album. They fit together.

Is there any concept that has particularly inspired the names of the tracks in "Psychonaut"?
JM: It's inspired by Peter J. Carroll's work "Psychonaut" and the titles are simply taken from chapters in the book.
If we compare your latest album to one of your first albums "Sequencer" - there is some coherence regarding the dark sound and the hardness of the beat. Can we assume, that "The Blinding Dark" is taking it a of a bit retro nostalgic turn or does it mark a completely new chapter for you and has nothing to do with your previous work?
JM: It's not nostalgic, that's for sure but there is a certain emotional legacy to it. I'm not exactly sure why that is. Perhaps it's a reaction to the fact that the world is somehow turning back to a new Cold War situation? I don't know, to be honest. We didn't do it on purpose. Making music is an emotional thing for us, we don't make plans ahead or decide on themes in advance. It comes out the way it wants to.

According to the information, your famous pixelized trio logo got a bit bigger and shall be adding a new fellow. Can you introduce to us to the the new member?
JM: Covenant these days is an extended family. People come and go as they feel like. On "The Blinding Dark" we were a quintet:
Andreas Catjar, Daniel Jonasson, Joakim Montelius, Daniel Myer and Eskil Simonsson. Live it's still a trio, though. It's a good number on stage. The usual live incarnation is Daniel, Daniel and Eskil. Sometimes Andreas replaces one of the Daniels. I retired from touring entirely in 2010.

How does the additional person contribute to the sound of "Covenant"? Which new sound aspects you can mention?
JM: Everyone contributes in his own particular way. Andreas Catjar is a multi instrumentalist with an affinity for experimentalism, so if you hear strange acoustic-like noises it's probably his work. Daniel Jonasson likes cheesy '80s drum machines and vocoders. I tend to do dark electronic noises and beats and I write most of the lyrics. Daniel Myer is an electro-wizard with his hands in every jar of jam there is. Eskil Simonsson is our Kapellmeister and lead vocalist. He writes most of the music and does the final production.
In March you played at E-tropolis. How do you feel about one of the biggest non open air festivals? Why do you enjoy returning there?
Eskil Simonsson: We love club shows and the intensity of being with the audience in the moment of passion but performing at big stages makes is possible for us to have the big lights shows we normally just dream of. No one had more or brighter stroboscopes than us at e-tropolis 2017. So bright, so strong!
Since 2013 Amphi festival in Cologne has offered its visitors Rhine cruises named "Call the ship to port". The name evokes some thoughts about a song from your album "Northern light". Is it a pure invention of the organizers or did you give them some idea?
ES: The organizer is a good friend and partner to us and we are honoured that they decided to use our song and Joakims lyrics as inspiration for the cruise party. Growing up in Sweden you learn early to have fun on a boat!
You are now on tour in Europe, USA and even South America. Is there any place not included in your list this year but that you would like to visit on your prospective tour?
ES: We love travelling and are so grateful that our music has carried us to more than 40 countries. This year we will visit Malta for the first time but also finally Africa with a festival in Dakar! My next goal is 50 countries.
This summer you are also returning to Belgium, after an hiatus of 5 years (Rewind, Ghent) if I'm correct, to play at the Zappa (Antwerp). How does that feel and what can your Belgian fans expect?
ES: We have so many great memories from Belgium and being home to so much great music it is always a big responsibility to do our best!
30.06 Covenant - The Blinding Dark Tour 2017 @ Zappa - Antwerp - B (+ Ghost & Writer)
Masha KASHA
03/04/2017
---
Met hun recentste album 'The Blinding Dark', lijkt Covenant opnieuw donkerder te klinken dan voorheen. Sommige journalisten verwijzen zelfs naar de periode van 'Sequencer', hun tweede album. Dit en een terugkeer naar België deze zomer na een hiaat van bijna vijf jaar, was voldoende reden voor een gesprek met deze Scandinavische electro-heads.
Is het dondere deel van jullie laatste album "The Blinding Dark" meer beïnvloed door de externe gebeurtenissen in de wereld of eerder een reflectie over jullie innerlijke gevoelens?
Joakim Montelius: Ik denk dat de twee onlosmakelijk met elkaar verbonden zijn. De buitenwereld beïnvloedt hoe we ons voelen en onze gevoelens beïnvloeden hoe we kijken naar de buitenwereld. Het is dus een mix, maar het thema is de donkerte omarmen, alle soorten, en een manier vinden om je weg erin te vinden.
"We live in dark confusing times" ("We leven in donkere, verwarrende tijden") - zo stelt de omschrijving van jullie album. Denken jullie dat de toekomst eerder dystopisch is, of zullen we hopen op het beste?
JM: ik geloof niet in hoop. We moeten werken voor het beste. Als we een betere wereld willen, zal niemand dat voor ons doen gebeuren.
Laten we het hebben over het instrumentele deel van jullie album "Psychonaut". Vanwaar het idee om een EP uit te brengen met enkel de instrumentale tracks?
JM: We luisteren veel naar instrumentale muziek, zowel oude als nieuwe, maar het was niet echt een plan om dat te doen. We huurden een huis in de bossen, namen een aantal synths en sequencers mee en improviseerden een paar dagen. Sommige van die jam sessies bleken op hun eigen manier interessant te zijn, een beetje als toevallige meditaties. Dus dachten we dat het een goede toevoeging zou zijn aan het "normale" album. Ze passen goed samen.
Is er een concept dat in het bijzonder de titels van de tracks in "psychonaut" geïnspireerd heeft?
JM: Het is geïnspireerd door het werk van Peter J. Carroll "Psychoonaut" en de titels zijn gehaald uit de hoofdstukken van het boek.
Als we jullie laatste album vergelijken met een van jullie eerste albums "Sequencer" - dan is er enige coherentie in het donkere geluid en de hardheid van de beat. Mogen we veronderstellen dat "The Blinding Dark" een beetje de retro en nostalgische toer op gaat, of is dit een volledig nieuw hoofdstuk voor jullie en heeft het niks te maken met jullie vorige werk?
JM: Het is niet nostalgisch, dat staat vast, maar het bevat een zekere emotionale erfenis. Ik ben niet helemaal zeker waarom. Misschien is het een reactie op de vaststelling dat de wereld op de een of andere manier terug in de richting van een nieuwe Koude Oorlog-situatie gaat? Om eerlijk te zijn, ik weet het niet. We hebben het niet met opzet gedaan. Muziek maken is voor ons iets emotioneels, we maken vooraf geen plannen en beslissen ook niet eerst over thema's. Het komt eruit zoals het wil.
Volgens de informatie, werd jullie beroemde gepixelde logo een beetje groter en zal er een nieuw lid aan toegevoegd worden. Kan je ons die even voorstellen?
JM: Covenant is momenteel een uitgebreide familie. Mensen komen en gaan zoals ze willen. Op "The Blinding Dark" waren we een kwintet:
Andreas Catjar, Daniel Jonasson, Joakim Montelius, Daniel Myer en Eskil Simonsson. Live is het nog steeds een trio. Dat is een goed aantal op het podium. De gewoonlijke live-constellatie is Daniel, Daniel en Eskil. Soms vervangt Andreas een van de Daniels. Zelf ben ik in 2010 helemaal gestopt met touren.
Wat is de bijdrage van de extra persoon aan de sound van "Covenant"? Welke nieuwe aspecten aan de sound kan je benoemen?
JM; Iedereen draagt op zijn eigen specifieke manier bij. Andreas Catjar is een multi-instrumentalist met een affiniteit met experimentalise. Dus als je vreemde akoestisch-achtige geluiden hoort, is dat waarschijnlijk zijn werk. Daniel Jonasson houdt van kitscherige '80s drum machines en vocoders. Ik neig meer naar donkere electronic geluiden en ik schrijf de meeste teksten. Daniel Myer is een electro-tovenaar met zijn handen in elke jampot die er is. Eskil Simonsson is onze Kapellmeister en lead vocalist. hij schrijft de meeste muziek en doet de eindproductie.
In maart speelden jullie op E-tropolis. Wat vind je van een van de grootste indoor festivals? Waarom keren jullie er graag terug?
Eskil Simonsson: We houden van clubconcerten en de intensiteit van het bij het publiek zijn in het moment van passie, maar als we optreden op grote podia, kunnen we de grote lichtshows hebben, waar we normaal alleen maar van dromen. Niemand had fellere stroboscopen dan wij op e-tropolis 2017. Zo fel, zo sterk!
Sinds 2013 biedt het Amphi Festival in Keulen zijn bezoekers ook cruises op de Rijn aan met als naam "Call the ships to port". Die naam doet wel wat denken aan een nummer van jullie album "Northern Light". Is het een idee van de organisatoren of hebben jullie hen op het idee gebracht?
ES: De organisator is een goede vriend en een partner voor ons en we voelen ons vereerd dat ze besloten hebben om ons nummer en Joakims tekst te gebruiken als inspiratie voor een cruise party. Als je opgroeit in Zweden, leer je al vroeg om plezier te beleven op een boot.
Jullie touren momenteel in Europa, de USA en zelfs Zuid-Amerika. Is er een plaats die nog niet op jullie lijst staat dit jaar, maar die jullie zouden willen aandoen tijdens een potentiële tour?
ES: We houden van reizen en zijn zo dankbaar dat onze muziek ons in meer dan 40 landen bracht. Dit jaar bezoeken we voor de eerste keer Malta maar ook eindelijk Afrika, met een festival in Dakar! Mijn volgende doel is 50 landen.
Deze zomer keren jullie ook terug naar België, na een hiaat van 5 jaar (Rewind, Gent) als ik me niet vergis, om te spelen in de Zappa in Antwerpen. Hoe voelt dat en waar mogen jullie Belgische fans zich aan verwachten?
ES: We hebben zo veel schitterende herinneringen aan België, dat de thuisbasis is voor zo veel schitterende muziek. Het is daarom altijd een heel grote verantwoordelijkheid om ons best te doen!
30.06 Covenant - The Blinding Dark Tour 2017 @ Zappa - Antwerp - B (+ Ghost & Writer)
Masha KASHA
03/04/2017
---