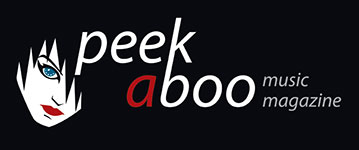 like this interview
---
ENZO KREFT
I want to keep the DIY spirit
17/03/2017, Stef COLDHEART
---
Eric Vandamme aka Enzo Kreft is a Belgian artist who was active during the early 80s. After a long silence Enzo Kreft has been reactivated, first releasing old cassette songs on the vinyl "Dark Matter" (Walhalla Records) and now striking back with the self-released opus "Turning Point". This album reflects the magic of the 80s and will appeal to lovers of minimal-electronics and electro-wave music.
How did you get into electronic music and why did you choose the band name Enzo Kreft?
In the '70s I was listening to Eno, Bowie, Kraftwerk, Can... I was fascinated by avant-garde and experimental music. In the early '80s, logically, I fell under the spell of new-wave. The bizarre atmosphere was extraterrestrial-like to me; I got fascinated by the strange synthetic sounds. I discovered a lot of new music in obscure clubs like the Xenon and the Revue in Mechelen (Belgium). It didn't take long before I bought a small synthesizer, a rhythm box, a mixing table, echo and reverb consoles and I started composing.
About the name Enzo Kreft... coming up with a pseudonym was a symbolic starting point for my musical project. I wanted it to be a name that spoke to the imagination. Right from the start I had the name Enzo in my mind, don't ask me why... one of my former friends continuously used the word 'kreften', which means nagging, and it always sounded very funny to me. Once after a night out, I suddenly knew it: Enzo Kreft! I liked it, it sounded good to me, a bit Italian-German krautrock-like. And so it remained!
What did you keep in mind from your musical activities in the 80s and what incited you to strike back more than 30 years later?
After the early 80s I was still busy with music and sound, but I dropped Enzo Kreft into obscurity. About 10 years ago, a good friend of mine asked me if I ever had Googled Enzo Kreft... I got a lot of search results I didn't expect! It was so surprising to discover that my early '80s albums had found their way into a private audience! In 2010, Walhalla Records owner Lieven De Ridder contacted me and released two of my songs on the "Underground Belgian Wave Volume 2"-vinyl record. In 2015 Lieven proposed re-releasing my 80's music on a solo vinyl album (cf. "Dark Matter", which was released September 2016). At that moment I got triggered to restart the project. It didn't take that long before I started writing new songs. For that reason my new album "Turning Point" was completed soon after the appearance of "Dark Matter".
 
Tell us a bit more about the composition of "Turning Point" and do you feel some differences with your early work and influences?
Thematically "Turning Point" connects with the lyrics that I wrote in the '80s: the hopelessness, the political and economic developments, the fear of apocalyptic scenarios and a dystopian society.
Musically, I want to join my early projects but I want to explore modern technical possibilities. For that reason the sound of "Turning Point" is more sophisticated, it's more dynamic and transparent than my early work. Today I also try to elaborate my songs more than I did before but I want to keep the DIY spirit in everything I do. That's the connection between my projects of the present with those of the past.

What's your perception of the contemporary electronic music (considering aspects like equipment, recording facilities, production, streaming etc)?
I'm really fond of the huge arsenal of technical possibilities. I know some artists nostalgically prefer analog instruments. I just don't care, I love them both, analog and digital synths. Even if you compose electro-wave you can use modern resources and technologies, that's my opinion... you just have to listen to the result with closed eyes, that's what counts! Analogue or digital is not the issue, the final sound should be good.
In terms of mixing, mastering and producing we're spoiled: you own a complete home studio on your laptop or tablet, just awesome!
The Internet and the new media allow you as a DIY-artist to release whatever you want to the world. You have the ability to independently build a community of a highly engaged audience. Much more interesting than going mainstream!

You already mentioned the release of the vinyl album "Dark Matter" on Walhalla Records, which was a kind of compilation of your early work. How would you analyse this early work today?
Apparently my early work is popular today...however I'm looking for other ways to compose my songs. For many years I didn't want to listen to my 'old' music but now I can live with it.
Even though I think in retrospect it all could have been a bit more elaborate but it did not always work, often due to a lack of technical possibilities. I understand though, that this imperfection can be charming as well!


I found an interesting quote from 1984 on your website telling that your work reflected an 'apocalyptic society full of fear, paranoia and destruction'. It all looks like nothing has really changed don't you think?
It's clear were living in strange times... things are even worse now. More than ever I feel the need to reflect on lots of issues: dissatisfaction with the way leaders speak in the name of democracy but abuse their power and become extremely dangerous. Anger at the way the mass is misguided, as if mankind didn't learn anything from history. Fear of annihilation and the atmosphere of a post-apocalyptic society. The prospect of a dystopian, post-human world in which mankind has become the slave of the computer. However, "Turning Point" also stands as a symbol for the fact that, despite everything, we need to keep on struggling for ideals to turn the tide.

What are your further plans about live performances, new music etc?
I'm probably going to do some live performances within a year. At the moment I can't tell you more about it... things are currently being prepared. Meanwhile, I am also composing stuff for a new album...
Stay tuned!
Stef COLDHEART
17/03/2017
---