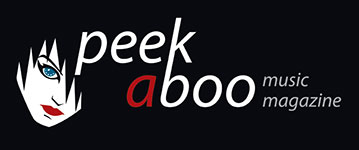 like this interview
---
LPF12
'Music from my heart and soul'
07/02/2017, Stef COLDHEART
---
LPF12 stands for 'low pass filter 12 db'! It's a German solo-project set up in 1993 by Sascha Lemon. Back in time Sascha composed a harsh distorted electro-industrial sound and released numerous cassettes. After a serious break of nearly 15 years LPF12 struck back in 2010 with a different approach in sound. Multiple new productions saw the daylight, revealing a more electro-ambient and IDM-sound. Next to different self-released productions LPF12 also joined hands with labels like Ionium Records, Crime League, Sevenmoons Music, Component Recordings and Raumklang Music.
Can you briefly remind us how you got contaminated by the electronic music virus, which incited you to set up LPF12?
I got it by listening to great electronic music, basically; Tangerine Dream, Front 242, Ministry and so on. Tangerine Dreams was my early entry into electronic music. I listened to them since I was a teenager. In fact, I was influenced by my older brother who used to be a fan of Tangerine Dream and Ministry. So, I sort of grew up into this, but instead of continuing to just listen, I wanted to do my own experiments with synths. That's how LPF12 was born.

I'm fascinated by the radical move from your early electro-industrial work towards a more IDM-orientated sound during the past years. How do you explain this evolution in sound?
Over the past years my taste in music changed a little. I'm much more into orchestral film-scores nowadays but my love for electronic music never vanished. During my time on Abstrakt Reflections and beyond I discovered ambient/IDM and was fascinated by it, so I got influenced and made my own musical experiments. But honestly, I don't really think about the genre I currently write in, it just happens. After all it is music from my heart and soul, and perhaps that's the real genre.

There is a hiatus of 15 years between your early work and 2010 when you started to release music again. What have you been doing in the meantime and what was your perception about the evolution of music, recording techniques, new equipment and the use of software synths?
During my years off I wrote novels and screenplays as a hobby, which was great but my real love was and will always be making music. I needed a break back then, but the time came, when I desperately needed the comeback. By that time the possibilities in the recording-studio made a giant leap, which made the decision to start again even easier. I think, the evolution in recording-technology is just overwhelming. Everything you need to create a strong production is quite affordable now and you just don't need a big recording-studio for your productions anymore.

What are your main sources of inspiration today and what are you trying to express throughout your music?
I try to compose soundtracks, really. I conceive an album-concept, a general theme, then I usually find the track-titles quite easy, which lead to visuals in my mind. That inspires me to write the music. A good example for this is the "Whiteout"-trilogy or the "Circular Collapse"-trilogy. I think I want to express with my music what every musician wants to express with his music: emotions.

What brings 2017 for LPF12?
I am working on a new album, which is called "Missiles", a very personal album. I hope to have it out in the first half of next year. This might turn out as part one of another trilogy, but I'm not sure yet. I will certainly reduce my output per year in the future, just to concentrate even more on the composing-process of each individual project.
Stef COLDHEART
07/02/2017
---
LPF12 betekent 'low pass filter 12db'! Het is een Duits soloproject, gestart in 1993 door Sascha Lemon. In het verleden componeerde Sascha een hard distorted electro-industrial geluid en bracht hij verschillende cassettes uit. Na een lange pauze van bijna 15 jaar dook LPF12 opnieuw op met een andere aanpak qua geluid. Veel nieuwe producties werden uitgebracht, met een meer electro-ambient en IDM-geluid. Naast verschillende zelf uitgebrachte producties, werkte LPF12 ook samen met labels als Ionium Records, Crime League, Sevenmoons Music, Component Recordings en Raumklang Music.
Kan je ons kort uitleggen hoe je het virus van de electronische muziek te pakken kreeg, dat je ertoe bracht LPF21 op te richten?
Ik kreeg het door te luisteren naar schitterende electronisch muziek, zoals Tangerine Dream, Front 242, Ministry en dergelijke. Tangerine Dreams was mijn eerste kennismaking met electronische muziek. Ik luisterde naar die groep al van tien ik een tiener was. Eigenlijk was ik beïnvloed door mijn oudere broer, die toen een fan was van Tangerine Dream en Ministry. Ik groeide er dus eigenlijk min of meer mee op, maar in plaats van gewoon te blijven luisteren, wilde ik zelf experimenteren met synths. En zo zag LPF12 het daglicht.
Ik ben gefascineerd door de radicale verschuiving van je vroege electro-industrial werk naar een meer IDM-georieënteerd geluid de laatste jaren. Hoe verklaar je deze evolutie in je sound?
De laatste jaren veranderde mijn muzieksmaak een beetje. Ik ben nu veel meer geïnteresseerd in orkestrale filmmuziek, maar mijn voorliefde voor electronische muziek is nooit verdwenen. Toen ik bij Abstrakt Reflections was en daarna ontdekte ik ambient/IDM en ik was er gefascineerd door. Het beïnvloedde me en ik begon mijn eigen muzikale experimenten. Maar eerlijk, ik denk niet echt na over het genre waarin ik componeer, het gebeurt gewoon. Het is ten slotte muziek uit mijn hart en ziel, en misschien is dat het echte genre.
Er is een hiaat van 15 jaar tussen je vroege werk en 2010, toen je opnieuw begon muziek uit te brengen. Wat heb je intussen gedaan en wat was je perceptie van de evolutie in de muziek, de opnametechnieken, nieuw materiaal en het gebruik van software synths?
Tijdens die jaren schreef ik romans en scenario's al hobby. Dat was leuk, maar mijn echte liefde ging uit naar het maken van muziek en dat zal altijd zo zijn. Ik had toen een pauze nodig, maar op een gegeven moment had ik die comeback absoluut nodig. Tegen dan hadden de mogelijkheden in de opnamestudio een enorme sprong gemaakt en dat makte de beslissing om opnieuw te starten zelfs nog gemakkelijker. Ik denk dat de evolutie in opnametechnologie overweldigend is. Alles wat jenodig hebt om een sterke productie neer te zetten, is nu redelijk betaalbaar en je hebt geen grote opnamestudio meer nodig voor je producties.
Wat zijn je belangrijkste inspiratiebronnen vandaag de dag en wat probeer je uit te drukken in je muziek?
Ik probeer soundtracks te componeren. Ik bedenk een concept voor een album, een thema. Dan vind ik meestal vrij gemakkelijk titelnummer en die leiden tot visuals in mijn gedachten. Dat inspireert me bij het schrijven van de muziek. Een goed voorbeeld daarvan is de "Whiteout"-trilogie of de "Circular Collapse"-trilogie. Ik denk dat ik met mijn muziek hetzelfde wil uitdrukken als elk muzikant: emoties.
Wat brengt 2017 voor LPF12?
Ik werk aan een nieuw album, met als titel "Missiles". Het wordt een heel persoonlijk album. Ik hoop op een release in de tweede helft van volgend jaar. Misschien wordt het deel één van een trilogie, maar dat is nog niet zeker. Ik wil zeker mijn output per jaar verminderen in de toekomst. Zo kan ik me nog meer concentreren op het proces van het componeren van elk individueel project.
Stef COLDHEART
07/02/2017
---