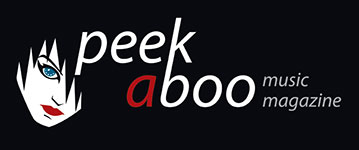 like this interview
---
THEODOR BASTARD
The worst thing for a musician is to become predictable.
05/02/2017, Ron SCHOONWATER
---
The Russian Ethnic folk/psych/ambient/Gothic/Electronic/World music group from St. Petersburgband THEODOR BASTARD visits the Netherlands again in March. On March 18th in de Peppel in Zeist to be exact. Their unique performance on the Castlefest stage in 2015 was one of the highlights that year. If you have missed them you can see them in the Peppel or at Castlefest 2017. The band has already released some of the best traditional folk/ world music albums so far with Pustota, Ouikomenie and Vetvi. Mastermind Fedor Svoloch found some time to answer some of our questions.
Can you tell us more about your inspiration when you create music?
We are always inspired by nature - we travel a lot not just for the concert tours but for camping trips too - in the wild. And of course we are inspired by our native northern land. Ladoga, Karelian Isthmus - these are our places of power. This is our land where we grew up and I think our sound would not exist without this Karelian influence. When you go away to the islands in the North of Ladoga you find yourself in a very different world, in another dimension. Not a soul around, only you and nature. There are nests of gulls, there are vipers. Ladogian sea calfs go out to the rocks. They are wholly amazing, with black abyssal eyes.
When can we expect new studio material from you? Will it be in line with Vetvi or will it sound different?
The worst thing for a musician is to become predictable. Our band will continue to set before ourselves the new objectives which are the challenges for us, musicians, and we can not predict what will be the result. When I'm asked about a sequel to Vetvi I answer the sequel will not be. We'll try to create something new. It looks like a travel to unknown lands. When we started to compose Vetvi we didn't know what we would reach. The main idea guided us: an album about the Russian North - that what we know. The album Oikoumene was the view to outer space, the album Vetvi was the view to inner space. The next album will definitely be about something else.
How do you look back on your performance at Castlefest 2015?
Castlefest is an incredible festival with its own unique atmosphere. We played many times at festivals in Russia where organisers thought only about profit but Castlefest is a festival created with heart, in the name of music and of art. It's great! And I was impressed by the communication with musicians from other bands. How open-minded, positive and friendly they are. Meet like-minded people among musicians - it was a real miracle.
It was your first time in the Netherlands. Have you seen more of our country and what did you think of it?
About 350 years ago Peter the Great, the founder of Saint Petersburg, where we are from, was a very big fan of the Netherlands. That's why we heard a lot about the Netherlands in our history class at school and the architecture of Saint Petersburg is the closest to European architecture. So when we arrived in the Netherlands we didn't feel a big contrast. And I like it. We feel comfortable and more importantly we are happy to meet lovely people. After our performance at Castlefest we have made lots of Dutch musician friends. It's amazing! It's really an unforgettable experience for us and that we will be ;lying in the Netherlands again tells about some mental link between us. We are too happy about it.
What can we expect from your live performance in 'de Peppel' in Zeist on March 18th?
We will play both well known and new songs. We have prepared such a set list to show the full range of our music. Especially for people who will hear us for the first time. I hope you enjoy it, I hope we will find our soul mates, I hope it will be a great experience. The possibility to play together with incredible Cesair and Jyoti Verhoeff & Maya Fridman takes my breath away.
Is there a special connection between you and Cesair (or any other Dutch band)?
Yes, Cesair is a fantastic band, they are spiritually very close to us. We first met at Castlefest 2015 and we have been friends since then. Thomas is my great friend. And we owe a lot to him, to his abilities as an organiser. It's thanks to him you will see us. Our contact is very inspiring to me and I hope somewhere in the future I will organise their concert in Russia. I think their music will sound really amazing here and will attract many fans.
You like to work with other musicians. If you could make a list of musicians you want to work with who would be in the top 5? And please tell us why?
Every person with whom you play music shares a part of themself with you. Especially if you are improvising together. I understood that when we collaborated with Fun-Da-Mental, Namgar, Julien Jacob and with many others. This is the invaluable experience. I'm thankful to the music for the opportunity to meet many amazing people and to learn their magic mastery.
There are plenty of musicians I would like to play together with. Much more then 5. It's very difficult to draw the top 5. These are the first 5 I remember now:
1. The famous Armenian musician and composer Djivan Gasparyan. He plays the duduk, a double reed woodwind instrument related to the orchestral oboe. He is known as the "Master of the duduk", there is a live soul inside of his duduk. If you ever hear his music you never forget it.
2. We have collaborated with Radik Tulush from the band Huun-Huur-Tu from Tuva. His vocal and instrumental experience are incredible. It would be interesting for me to continue our collaboration.
3. I like very much the music of Vladiswar Nadishana. He is a great multi-instrumentalist, he plays jew's harp and hang drum brilliantly. We even once talked about collaboration but it still has not been implemented.
4. I was very inspired by the percussion of David Kuckhermann, I would be happy to add his frame drum music to our album.
5. Einar Selvik from Wardruna has amazing vocals. I just imagine how wonderful he could sing together with our lead vocalist Yana in some songs. By the way, when I was in Norway two years ago I wrote to him and there was an idea to come to him, to his island, and do something together but our schedules didn't match. It's like not a closed matter. I hope it would be possible in the future.
On your interesting facts page on your website I read that you played as support for Nine Inch Nails in 2007. Not something you would expect if you compare the music. Can you tell us more about that experience? I read it was especially special for Yana Veva.
Oh, you have remembered such ancient history. It was a long time ago, we sounded very different from our current sound. As I said, we never repeat ourselves. In 2007 we played gloomy darkwave with the elements of industrial. We were in black dresses. I was crushing up the guitars. I used several metal details and springs as instruments. Once our track was released on the Martin Atkins label Invisible Records NIN invited us for a support when they played in Saint Petersburg. Trent Reznor is a great friend of Martin's, that's why. It was very pleasant. Especially for our vocalist Yana, she liked NIN a lot at the time of The Downward Spiral album. And the day of the event was the day of her birthday. Trent wished her happy birthday, the day was excellent. But now our style is very different from theirs. It's history. I remember it with warm feelings and I would be happy to meet them again.
Can you tell us more about the Russian folk/ medieval/ world music scene?
a. What is your status in Russia? How well known are you?
It's difficult to say about ourselves. It's a bit indiscreet. I can say we feel alone in our genre because it's hard to find Russian bands who create music which is close to our music, to our style. But we have numerous fans and we play big halls, also philharmonic theatrical halls. We have big tours regularly, where we need to sleep two nights in the train between concerts. We probably have played more then one thousand concerts in different Russian cities including small provincial towns. But we still didn't play in Siberia or Kamchatka because Russia is extremely big.
b. Can you tell us if there are more interesting bands in this genre our readers should know?
There are many interesting bands. For example Ole Lukkoye, their albums were released on the Klangbad - German independent label closely related to Faust band. They are the founders of the unique ethnic psychedelic style. Or I can tell you about the amazing band Volga - they play ethno electronic music with contemporary elements of glitch and clicks and cuts and with folk vocal. Huun-Huur-Tu from Tuva - I mentioned them earlier. Buryat singer Namgar and her band. Projects of Andrey Tanzu - one of the best percussionists from Russia. And many others.
Folk songs of the Russian North are very close to me. Not only Russian, there are many other people living there. In the North the population density is not so big as in other areas. It's happened that I have traveled many weeks in the northern woods and met nobody alive. The human is alone there. In some areas the tribes live as they lived thousands of years ago! So very private motives prevail in this folk music. And melancholy is very familiar for us.
In general, northern music is very interesting. There are some crazy things like micro-tonal scales (for example using of both large and small seconds is a common situation in folk music), noise-tones or expanding scales - when the scale is expanding during playing. At the time I have met traditional North songs in very peculiar genres - slumberous songs, songs of amanita, deathbed songs. There's quite a different coordinate system. Another world. And Siberian shamanism, which is alive in the distant areas still. I would like to capture it all and convey it to a wide range of listeners. This terra incognita I would like to make Ecumene - a known world.
Ron SCHOONWATER
05/02/2017
---