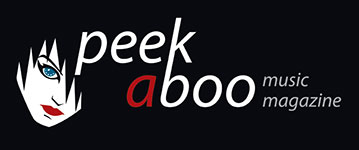 like this interview
---
WAVE RECORDS (LABEL)
'The best way to release my music and control my sales was to create my own label'
20/01/2017, Stef COLDHEART
---
I remember somewhere in the early 90s discovering Brazilian EBM formations like Simbolo, Aghast View, Harry. It was something I could never have imagined: electronic underground in Brazil! Most of these bands were singed in their homeland on Cri Du Chat, which rapidly became a recognized and established label. But when this label closed their doors we'd to wait for years to get a new interesting Brazilian label. Set up by Alex R Borges (aka Alex Twin), Wave Records is actually celebrating their 10th anniversary, which was a perfect opportunity to get in touch.
Alex, can you first of all tell how you got in touch with 'alternative music' and what have been the projects you've been involved in?
It was in the early 80's when I got one of my first albums which was Siouxsie & The Banshees' "Nocturne". I started collecting albums and started DJ-ing in 1987 and introducing several bands to the Brazilian scene. After that I opened my first shop "Muzik" in 1991 from where I distributed and introduced many labels and independent bands between 1991-1996.
As a musician I've been recording albums with my bands Individual Industry, 3 Cold Men, Pecadores, Mauve and Wintry. I created Wave Records in 2006. As a promoter I organized Clan of Xymox's first tour in Brazil in 1999 and The Mission in 2000. Since 2015 we twice a year have a festival named 'WAVE SUMMER FESTIVAL' and 'WAVE WINTER FESTIVAL'.

What have been the main reasons to create your own label and what do Wave Records stand for?
In 2002 we decided to release an Individual Industry limited box edition. After that I lived in London for two years and after my return I thought the best way to release my music and control my sales was to create my own label so Wave Records came to life in 2006.
It began as a label for my own projects, but after one year many bands were sending demos and asking for help to sell and promote their work. Things went on naturally year after year. In 10 years we released almost 60 titles in CD and vinyl and I'm thinking now about how to expand the label during the next two years as many bands from Europe and America have been looking for Wave Records here in Brazil.

What are your most important criteria to sign a band?
Alex: First of all I must like the band, that's essential. I've to believe in the band and see their potential. It's important to enjoy what I'm listening to. Of course the sort of sonority has to be enjoyed in Brazil and abroad; many times I must regard the profitable side of it all and sell the style of certain band on the moment which the audience is looking for it. But the most important is to enjoy what I'm listening to and believe in the artist!

Wave Records will soon celebrate its 10th anniversary so what have been the main facts and maybe releases you'll keep in mind?
Yes, we celebrated the first ten years on November 12th. Ten years have gone so fast! We had hard work to keep the label alive and releasing as in Brazil we're so far away from the centre of alternative music in Europe. It's not easy to keep a label running here, but in Brazil it's almost magic as we don't have a proper alternative scene, or radio stations, or a circuit for concerts of local bands, or magazines and very few labels.
In 2016 and 2017 we shall have great releases like the minimal/dark-wave American band from Houston TEARFUL MOON, a new project named AMORPHOUS by Gil O. from 90's Brazilian EBM, Morgue which will please those who enjoy old school like Klink and FLA, but also with minimal/ techno Aphex Twins' influences.
There'll be also a compilation (DCD) and a limited box of TWILIGHT RITUAL, which is one of my own influences to work with as musician during the 80's!
We shall also release a new OPERA MULTI STEEL vinyl, limited and featured as a 'best of' but entirely re-recorded in 2016.
The German darkwave band THE SHALLOW GRAVES must release their second album and by the end of the year there'll be a new album of KRIISTAL ANN. PLASTIQUE NOIR and BLEIB MODERN both will release a 12" for the new year.
You also released a special 'anniversary' compilation entitled "This Makes Me…" which is also meant to support a Care Cancer Institute. Tell us a bit more about it?
Yes, I worked on it for two years. It's actually a studio project gathering 26 musicians worldwide signed on Wave Records and others who had some involvement with the label like taking part on some of our compilations or some partnerships.
It's inspired by This Mortal Coil from 4AD Records, but it's not a tribute featuring cover versions. It's more like a collaboration between musicians and the result is marvelous! I could say easily it's a sort of sequency This Mortal Coil trilogy, in a new model. This release aims to celebrate the 10th year of Wave Records and is the 50th release of the label.
To help all of those who need help 50% of the profits of this 500 copies limited edition will go to a small centre of cancer treatment in São Paulo; a Care Institute where patients in need receive all the assistance. It's a small institute, but they have a great willingness to help people in need so we aim to sell the 500 copies very fast. They'll be no second pressing so it will be for sure a lovely gift!
There're very good musicians on it as Airton (PLASTIQUE NOIR), Andrew Szava-Kovats (DATA-BANK-A/DOMINION), Anna Michailidou (KRIISTAL ANN), Audret Haas (SCARLET LEAVES), Andrella Christopher (THE VEIL/THE DIALS), Damon Fries (BOUDOIR/JESUS COMPLEX), Daniel Myer (HAUJOBB), Darrin C Huss (PSYCHE), Franck Lopez (OPERA MULTI STEEL), Geert Coppens (TWILIGHT RITUAL), Jean-Christophe d´Arnell (COLLECTION D´ARNELL ANDREA), Koen De Brabander (LOST ELEGY), Marcelo Gallo (PITCH YARN OF MATTER), Martin Bowes (ATTRITION), Michael Aliani (CHIRON/IKON), Philipp Läufer (BLEIB MODERN) a nd Ricardo Santos (IN AURORAM).

Numerous labels have stopped their activities during the past few years and the main reason seem to be the bad CD-sales versus digital streaming and illegal downloads. What's your perception about this evolution and how do you see the future?
Yes, most labels that were active 20 years ago no aren't no longer active. For some who had a job it was nothing more, but a hobby, but for others the growing of the mp3 format was another reason for closing. some labels.
Running Wave Records I noticed the sales are not the same comparing to the 90's when the market was stronger, but at the other side I see digital sales as a helpful source as 20 years ago the ways of promotion were more restricted and labels survived anyway.
Of course people nowadays listen to music even on mobile phones. In many cases advanced technology reduces the actual sale of CDs, but for lovers of real final products nothing matters more than holding the CD or vinyl in your hands, inserting it in the disc player to press on the play button, touching the booklet and reading it.
It will never again be as before, but CDs or vinyl will never disappear. We will pay attention to new tendencies adding something else of the artist to attract those whose appreciate them… the real fan who buys the product. It could be a T-shirt for instance or any charming thing related to the band or the artist.
I hope for a better future for owners of independent labels worldwide and the exchange that already happens must go on and much more, that's the only way to never stop.
Stef COLDHEART
20/01/2017
---