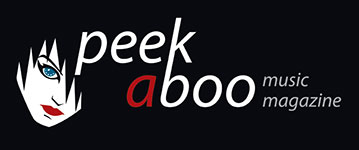 like this interview
---
CONTROLLED BLEEDING
I never really cared much about the business of selling records
01/11/2016, Stef COLDHEART
---
Controlled Bleeding was originally set up in 1978 (!) The band has experienced with multiple music genres moving from experimental to industrial to noise to progressive rock to dub to jazz to metal ao. Nearly 40 years after their creation Controlled Bleeding is back on track unleashing a new studio album plus a live album entitled "Larva Lumps And Baby Bumps". The album has been released on Artoffact, which is also re-releasing old albums. Time for a chat with Paul Lemos.
I think to have understood the new songs were not initially meant to be released so what has been the trigger to finally release "Larva Lumps And Baby Bumps"?
Paul: No, I had intended to release these songs as part of a double album: the first disc, the new music, the second, an older live set… But I ended up sitting on the project for a couple of years. Initially, we were going do it with Solielmoon Recordings, a label I like a lot, but because they work on a pretty limited budget, I couldn't issue the album on both vinyl and CD, as I had hoped. Artoffact was happy to put the record out exactly as I had imagined it, and they really have supported the group, allowing us to get back on our feet and re-enter the game.
I can imagine you have been seriously affected by the loss of Joe Papa and Chris Moriarty, but in the end Controlled Bleeding is back featuring early band member Tony Meola plus new members as well. How do you look back on these events and is 'music stronger than anything else'?
Paul: I felt terrible when Chris died, but I had not seen or worked with him for a number of years since he had moved away from New York. During that time, Joey and I became much closer and more creatively compatible, and we produced recordings that reflected our different musical interests. Despite the extreme differences in our tastes, we finally found common ground and could move in whatever direction inspired us at the moment. When Joe died, he left a gapping hole in my life. I miss him every day.
After a few years, having done nothing, pretty much giving up all musical activity, I started jamming with my old friend Tony Meola in a local rehearsal studio. We had not played together in decades, since our days performing at CBGB with groups like Suicide and Bloodless Pharaohs…. It was liberating, taking on the role of being a guitar player again, and soon the music stated taking on a life of its own. Nothing was preconceived… only the driving bass loops that would propel each piece. The resulting music can be heard on the second CD of "Larva Lumps". There was a lot of intensity, a lot of fire in this music… maybe desperation… Meola's drumming is tremendous throughout. Over time, this line up sort of burned out though, so we knew we had to expand. Presently, Controlled Bleeding has become a sort of collective of five players (Mike Bazini, Chvad SB, Meola, Ryan Murphy and me), each with very different musical tastes. I am definitely the weak link among this group of player, but without question, the possibilities moving forward are vast.
In a way this new album also stands for a new start or is it just a new chapter? How does it feel and what brings the future?
Paul: I think the album marks both a new chapter in our development and a new start for the band, but so too, a lot of the music on "Larva Lumps" is imbued with the same emotional intensity that spawned our very first guitar driven recordings like "VEAL/Wall Of China Love Letter" 7", and the harrowing aural vomit of "Knees And Bones". The next project will be a remix album featuring reinterpretations of tracks from "Larva Lumps" by some very interesting artists. We also include a couple of new pieces as well.
Controlled Bleeding will always remain a sonic enigma to me. You've experimented with numerous music genres, but in the end it's nearly impossible to put a 'label' on your sound, which made me say 'there's only one Controlled Bleeding'! What explains this versatility?
Paul: It's hard to say… I suppose that because Joe, Chris and I all had such completely different musical interests, the recordings we made together reflected a peculiar blend of creative personalities. Chris came from a thrash/hardcore background, while Joey ate and breathed progressive music… and I was an obsessive record collector, excited by so many genres… Jamaican dub, primal rock/thrash, experimental music, avant-classical, European Prog… Somehow, we influenced each other and found a way to bring our passions together.
You've always tried to experiment with new sonic ideas and never jumped on fashion trains so I can imagine it must be hard for you to understand the contemporary so-called 'underground' scene where bands are sounding the same. What's your point of view about it?
Paul: You definitely give us too much credit… We might have jumped on the fashion train when we hooked up with Wax Trax and when we first started Fat Hacker (which ultimately mutated into Skin Chamber)… I have always worked a full time job so I never really cared much about the business of selling records. I was never dependent on music for my livelihood, so I had the freedom to do whatever the fuck I wanted creatively speaking… I imagine that this approach caused a large part of our audience to drift away from the band over time… I know that, as a fan, I would have dumped a group like ours after the first two records, for going so soft!
Honestly, I don't listen to industrial music or much modern experimental music, so I don't really know what the scene is… But I think there have been some really KILLER bands recently like Arab On Radar, Child Abuse, Upsilon Acrux, Zeitkratzer, Portal, Burmese, Lightning Bolt, Doomsday Student, Konk Pack, Gridlink…
I'll always link Controlled Bleeding with other pioneers like Monte Cazazza, Z'EV, NON, Throbbing Gristle, The Swans, SPK, Foetus ao. but was there a kind of commitment between all those artists and do you see/hear a kind of sonic legacy on the new generations of artists?
Paul: I never think about being part of a musical legacy, but I would be flattered if new bands have found some inspiration in the music we have made… Most of the time, I view myself as a school teacher, not a musician, so standing alongside artists like Swans, Foetus and Throbbing Gristle is unrealistic to me… We don't measure up to artists like these…
You ever started releasing cassettes, next vinyls and CD's while we now can hear Controlled Bleeding on streaming platforms as well. What do you think about this evolution, which is seriously affecting the global music industry?
Paul: I have great ambivalence about the digital distribution of music… It's pretty great that people living in the remotest places on earth have access to music that would have been expensive and nearly impossible to find in local shops… Artists that would have lingered in obscurity ten years ago can now be heard by thousands… But I really dislike the fact that the concept of the album as a unified body of work has been trashed… People grab random songs, hear a smattering of unrelated pieces, listen to 30 second clips of a few tracks or check out some shit quality video on YouTube. The artist has lost control of the presentation of his/her music… And the listening experience has been similarly adulterated… so many kids listen to songs on their phones, on cheap computer speakers or inferior turntables…
The whole concept of fidelity seems lost on many… and the power of a lot of music is pissed down the drain. Music these days has become fairly disposable… Very little is really savored and almost nothing has longevity in the flood of product that clogs the internet.
Controlled Bleeding has been set up nearly 40 years ago now! Are you nostalgic and might we expect something special and maybe ever read your 'memoirs'?
Paul: I'm not a nostalgic person… Maybe somewhat the opposite: I would think that a lot of people would figure that this band must really SUCK if they've been plugging away for four decades and still haven't 'made it!' Kidding aside… Artoffact will continue reissuing our older music. I think the next installment will be an 8 CD Box of the albums we released during the 1980's, following "Body Samples"… (It will include remastered versions of "Headcrack", "Between Tides", "Curd", "Core", "Music From Gilded Chambers", "Scourging Ground", "Music For Stolen Icon", "Songs From The Drain", along with various EP tracks and, I hope, some unreleased songs from the vaults…) In the meantime, we will be working on a new studio album during the next year or so, which I hope will be the best thing we've ever put to tape…
My friend Yuen who runs Ultra Mail in Hong Kong has asked me to write a memoir, but I figure it might be kind of a boring read… And who has the time?? Writing this thing would interfere with important activities like napping, riding the bicycle, vegetating on the computer…
Stef COLDHEART
01/11/2016
---