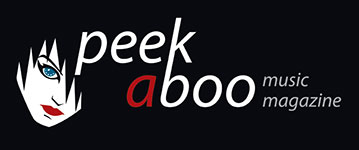 like this interview

---
FORCED TO MODE
06/10/2016, Didier BECU
---
On 21st October Forced To Mode plays in Antwerp at the second edition of Clash Of The Titans, we had a chat with the band...
Forced To Mode is a Depeche Mode tribute band, I guess it must be your favourite band?
Of course, that's true. DM is the biggest musical hero of our youth. But actually our musical taste developed and is now a bit more varied... :-)
How long does Forced To Mode exist?
We started as a DM tribute band in 2011 because of a very demanding and convincing concert promoter who wanted us to perform a DM set at his EBM festival just because he had seen some footage of our original band Forced Movement performing 3 DM covers at a special event just for fun. We never had planned to become a DM cover project or intended to play more than just the occasional gig with a cover version, hence the tongue in cheek band name ;-). But as our own career was on hold, we decided to have a go at it and it went surprisingly well, and now 5 years later we look back at over 100 successful gigs and have a repertoire of more than 70 DM songs…

Who are the members?
Forced To Mode are: Christian, our frontman, who sings; we even had playback accusations because he is so close to the original voice ;-). And he knows how to move and interact with the audience, that's for sure…;-) Additionally he produces a lot of the backing tracks and does a huge amount of studio work and last but not least he's sort of our manager. He organizes most of our gigs and communicates with the technicians at the venue and so on… So he's a real all-rounder ;-)

Then there's Matthias our guitar hero, the only "professional" musician in our band, who has spent a lot of his life "on the road" with a lot of different guys & styles, he brings in another dimension sound-wise, because there are a lot of DM tracks which really benefit from his guitar work and do sound more modern and richer than some of the original recordings. So, he and his guitar are key elements of the typical F2M live sound!

Inevitably there has to be a keyboard-player in a DM tribute band and that's Thomas' part. He plays 2 sampler and 1 synthesizer, triggered by 2 keyboards, adding a drum-pad from time to time and of course doing most of the main backing voices. Over the time he even started to sing the occasional Martin ballads live.

Finally there is Ronald, our sound engineer and technician, who really helps us to concentrate on the performance and not being distracted by logistical or technical problems. And he helps in building the stage and packing everything + he's the driver of the band bus after the gig, when the rest of us is too exhausted to be still able to drive…

What are your personal favorite Depeche Mode songs?
Christian: Judas, Thomas & Matthias: In Your Room
Where does the fascination for Depeche Mode come from, what makes them so special?
Maybe it's a bit of everything! :) They had a perfect songwriter, a perfect frontman, perfect voices, perfect sound wizards and producers, a perfect label and management, great live shows, a nice look and last but not least the perfect timing. :) What's so special about DM? It connected really, really great songs with very unique sound techniques and a special attitude with a great synth-rock live show.

Isn't a bit dangerous as well, I mean there are many bad Depeche Mode copyists around (almost 90% of all synthpopbands), so when being a tribute band you have to be very good!
We try to concentrate on the sound and feeling that once made DM unique for us, that's all we try to capture… The masquerade and role acting we leave to other cover bands! In pre-production Christian and Thomas share the studio work, sometimes spending 50-60 hours per track till the songs sound "perfect" to our ears and are ready to be played to the audience. And we always play it right from the bottom of our heart, we love what we do... ;-)
In fact what's the difference between a tribute band and a "normal" band?
There are advantages for a tribute band: normally the songs are well-known, so it's easier to get the party started. But you have to be really convincing sound and stage wise and still act like an original performer so that you not end up as a parody of DM. And there are always moaners and haters who don't like what you do and you have to be brave and confident. With your own music you maybe have more freedom but you play to smaller audiences and show your "real" face, you make yourself vulnerable.
Do you play own songs too, or just Depeche Mode songs?
As said before, we originally started as a band with own songs and hopefully will be back in 2017 with new songs and live shows as "Forced Movement".
Sometimes people laugh with tribute bands as they think there is a lack of personal identity. But on the other hand you have to be very good as you're imitating the biggest musicians.... What's your opinion?
As mentioned before, you can't please everybody. Do the best you can and try to be as authentic as possible, the rest will be decided by the reaction of the audience... ;-)
Have you seen other Depeche Mode tribute bands, and what's your opinion about them?
Not live but of course you sometimes watch some videos of other bands in this genre. But we don't like to comment on them, we all have our vision and audience and we respect each other.
How do the Depeche Mode fans respond to the gigs?
Most of the time they love it even the doubtful ones will be converted if they once have seen us... ;-) They love the energy and diverse setlists, great singing and production and our authenticity.
The rumor goes that Depeche Mode is recording again and will be touring in 2017 – did you see the vband live often?
Normally once per tour since 1990/1993.
In the spring of 2016 you played a brilliant set in Sint-Niklaas (Belgium), will the set be similar ?
It's not decided yet but normally we try to mix it up in venues we played before, so you can expect some changes compared to our spring gig...;-) We're really looking forward to play to our Belgian fans again! See you!
FORCED TO MODE will perform on Clash Of The Titans part II with CURTIS (Joy Division Tribute) @ Het Oude Badhuis, Antwerp on October 21st.
For more info and videos click here!
Didier BECU
06/10/2016
---