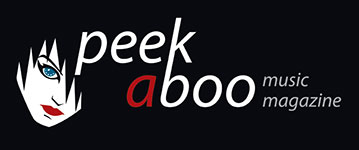 like this interview
---
SATANISMO CALIBRO 9
I can't understand the so called digital releases.
05/09/2016, Stef COLDHEART
---
The Italian Doktor Pery set up Satanismo Calibro 9 around 2005-2006. It all started as a solo-project, but rapidly evolved towards a real band, which throughout the years has gone through several changes in the line-up. Satanismo Calibro 9 remained however faithful to a real tormented sound mixing elements of dark-ambient-, experimental-, ritual- and industrial music. They've released an impressive number of productions on different labels although mainly on Old Europa Cafe. I got in touch with Pery after the final part of the so-called "Rising Trilogy"
Satanismo Calibro 9 has been set up around 2005-2006; so how do you look back at the first ten years of the band and its global evolution?
Pery: We exactly walked the path I wanted, so I just can say we are satisfied. In the beginning we were absolutely immersed by Cultural Terrorism, then we evolved following our own system.
The name of the band clearly evokes a kind of ritual & esoteric content, but what is it all about and what is this fascination for 'darker' themes all about?
Pery: 'Satanismo' is a term without meaning for me, but it evokes certain negative imagery for common people. 'Calibro 9' refers to bullet size 9mm, so there's a mix of uncomfortable and unclear feelings, mostly negative. I created it from the point of view of Cultural Terrorism. About our themes: we got more serious step by step, from the provoking attitude of our first years to the organic esoteric system we created.
I noticed the line-up of the band has often changed throughout the years. How comes?
Pery: I'm the founder and creator. Gnosis joined the project a few months later and he has exactly the same importance and power of decision I have. We always played with the right persons in that specific moment, sometimes for years, sometimes just for one track. Things naturally change and we always make choices in order to improve SC9. Lorenzo Abattoir is a stable member since 2015 and I think this is the best choice we could make: he's perfect both as musician and friend, and this is essential.
Your newest album Kymah Risin is the final work of the so-called "Rising Trilogy". Tell us a bit more about the conceptual theme and how do you look back on the albums of the trilogy?
Pery: We first faced the female principle, than the male one. Kymah Rising is the hermaphrodite principle and closes the trilogy going deeper in the 'Dark Side'. There are crossed references through the 3 albums, and some expert noticed them. This trilogy is essential for us, cause it represents the fundamental 3 of our system.
Tell us a bit more about your way of creating sounds and noises. Do you have references in ambient-, noise-, industrial-music? Who's taking care of what? What kind of equipment are you using?
Pery: We use 99% analogue devices, some of them self built. Synths, noise-generators, contact-mics, pedals, tapes. We record a lot of hours, improvisation is a strong aspect for us. We generally follow the flow of recording, then we select and edit, add, cut, and so on. About influences: I listen to a lot of different music, but I love above all things bands like Women Of The SS, the esoteric tapes of Sigillum S, Lashtal, old esoteric projects like Portuguese Nigredo and so on. I don't know if and what could be a concrete influence. Maybe a mix of these bands.
Next to the CD format, you've released an impressive number of cassettes, which are mainly strictly limited. What do you like in this format and how do you see the current evolution of people listening to digital formats?
Pery: CD has a great audio quality and I like it, but I grew up listening to vinyl and tapes. I love having the physical support in my hands, and I have a real fetishism with cassettes. I often record tape compilations for friends, doing handmade artwork. I do the same for SC9 limited releases. I admit digital format only - when the release is sold out- when the release is in vinyl or tape and files are useful to be played in mp3 players. I can't understand the so called 'digital releases'. I really can't understand the point. It's a 'liquid' dimension I completely dislike.
Stef COLDHEART
05/09/2016
---
De Italiaanse Doktor Pery startte Satanismo Calibro 9 rond 2005-2006. Het begon allemaal als een soloproject, maar ontwikkelde zich snel tot een echte band, die door de jaren een aantal veranderingen in de line-up heeft gekend. Satanismo Calibro 9 bleef echter trouw aan een gekweld geluid met elementen van dark ambient, experimentele, ritual en industriële muziek. Ze hebben een indrukwekkend aantal producties op verschillende labels uitgebracht, hoewel het vooral op Old Europa Cafe was. Ik vroeg Pery wat vragen over het laatste deel van de zogenaamde "Rising Trilogy"
Satanismo Calibro 9 startte rond 2005-2006. Hoe kijk je terug op de eerste tien jaar van de band en de evolutie?
Pery: Het liep precies op het pad dat ik wilde, dus ik kan zeggen dat we tevreden zijn. In het begin waren we helemaal ondergedompeld door Cultural Terrorism, maar uiteindelijk hebben we ons eigen systeem.
De naam van de band roept duidelijk een soort van rituele en esoterische inhoud op, maar waar gaat het allemaal over en waarom deze fascinatie voor 'donkere' thema's?
Pery: 'Satanismo' is een term zonder betekenis voor mij, maar het roept bepaalde negatieve beelden op bij gewone mensen. 'Calibro 9' verwijst naar de kogelgrootte van 9mm, dus heb je een mix van ongemakkelijke en onduidelijke gevoelens, meestal negatieve. Ik maakte die vanuit het Cultural Terrorism-concept. Over onze thema's: we worden stap voor stap meer serieus, vanuit de provocerende houding van onze eerste jaren tot het organische esoterische systeem dat we hebben geschapen.
Ik heb gemerkt dat de line-up van de band vaak veranderde met de jaren. Hoe komt dat?
Pery: Ik ben de oprichter en de bedenker. Gnosis deed mee aan het project en een paar maanden later heeft hij precies hetzelfde belang en de beslissingskracht die ik heb. We hebben altijd met de juiste personen op het specifieke ogenblik gespeeld, soms jarenlang, soms voor één song. Wat natuurlijk veranderde zijn de keuzes die we maken altijd om SC9 te verbeteren. Lorenzo Abattoir is een stabiel lid sinds 2015 en ik denk dat dit de beste keuze was die we konden maken: hij is perfect, zowel als muzikant en vriend, en dat is van essentieel belang.
Je nieuwste album Kymah Risin is het laatste deel van de zogenaamde "Rising Trilogy". Vertel ons wat meer over dat conceptuele thema en hoe kijk je terug op die trilogie?
Pery: We werden eerst geconfronteerd met het vrouwelijke principe, daarna het mannelijke. Kymah Rising is de hermafrodiet en sluit de trilogie af met een donkere zijde. Soms vloeien de 3 albums wat door elkaar, en sommigen merkten dat op. Deze trilogie is van essentieel belang voor ons, want het zijn de fundamentele 3 van ons systeem.
Vertel ons wat meer hoe jij klanken en geluiden maakt. Refereer je naar dark ambient, noise of industriële muziek? Wie doet wat? Wat voor soort apparatuur gebruik je?
Pery: We gebruik bijna 99% analoge toestellen, een aantal van hen hebben we zelf gebouwd. Synths, noisegeneratoren, contact-microfoons, pedalen of tapes. We nemen soms uren op, ook al blijft improvisatie een sterk aspect voor ons. We volgen over het algemeen de flow van de opname, dan selecteren we en beginnen we te bewerken, toevoegen en knippen, en ga zo maar door. Over invloeden: Ik luister naar verschillende muziek, maar ik hou van bands als Women Of The SS of de esoterische tapes van Sigillum S, Lashtal, oude esoterische projecten zoals het Portugese Nigredo en ga zo maar door. Ik weet niet wat een concrete invloed zou kunnen zijn. Misschien is het een mix van deze bands.
Naast het cd-formaat, heb je ook een indrukwekkend aantal cassettes uitgebracht, vaak zeer gelimiteerd. Wat vind je van dit formaat en wat denk je van de huidige digitale evolutie?
Pery: Een cd heeft een geweldige geluidskwaliteit, dat vind ik toch, maar ik ben opgegroeid met vinyl en tapes. Ik hou ervan om iets fysieks in mijn handen te hebben, en ik heb een echte fetisjisme met cassettes. Ik naam vaak tapecompilaties op voor vrienden met een handgemaakt kunstwerk. Ik doe hetzelfde met de releases van SC9. Ik geef alleen maar toe aan het digitale formaat als de release uitverkocht is in vinyl- of tapevorm. Ik begrijp de zogenaamde 'digitale releases' niet. Ik snap het punt ervan niet. Het is een 'vloeibare' dimensie die me helemaal niet bevalt.
Stef COLDHEART
05/09/2016
---