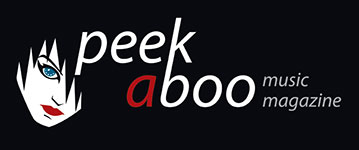 like this interview
---
STRUGGLER
We had our dark days. It was the whole environment that set these marks on it but still, we also had a lot of fun.
12/10/2016, Didier BECU
---
Struggler is one of the many Belgian legends to play at this year's BIMFest.
Hello, I know it really is a long time ago, but what made you decide in 1979 to start Struggler?
The "cut the crap/plug and play" mentality.
Now it seems all logic and easy, but you had to do everything in a real DIY way. Was this a logic thing to do, I mean recording an album costs a fortune and it is a real risk. I know this question is really unfair, but would you do it today as well?
It was not that expensive at all, just a matter of organisation. We recorded our first single on an Otari 1 inch 8-track machine, it was almost like playing live in the studio. The front cover of the sleeve was a collage of black and white photo's, the back side, handwritten. It was just that easy and a lot of fun to do. Yes I would do it again.
You have a Belgian sound, but I guess you weren't influenced by Belgian sound. Who were your influences back then?
Hendrix, Pop, Zappa, Roxy, whole the punk scene as a new fresh start, even Donna Summer, it's a pitty we can't embrace her anymore. Maybe we should do a cover.
Struggler is from Limburg, the perfect Belgian area for dark bands. How come and can I talk of a real scene? I mean, were all those bands in a way united in a scene?
In the beginning, yes, but after a while we all seemed to deal with the pressure from inside and we all followed our own path (not the golden path). Many people were struggling with personal instead of band related problems. It was not always a happy end, more like "a different kind of movie".
Another tricky question, were you involved in Belgian music back then?
Absolutely not, there was no airplay, no recognition. Mmmmmmh, lovely those days.
In the mid 80s things were silent for Struggler, but in a way you never split. Was this because Struggler was a band of friends?
Not in the way friends used to be friends, more like a critical eye to each other, individual personalities. But no one was ever forced to leave the band, it was a matter of personal decisions and I'm happy the way it went because right now we are on damned solid ground.
Am I right thinking Struggler was a complete DIY band?
That's a complete yes.
Most of your records are collectors now for which one has to pay a quite high price. That's not exactly punk, how do you feel about that?
Horrible, never pay that prices myself.
There is a lot of despair in Struggler's music. Was it just a sign of the times or were you really that dark?
We had our days. It was the whole environment that set these marks on it but still, we also had a lot of fun.
Are there any plans to record anything new?
That's under construction, so one of these days........
In December you play at BIMFest. What can people expect from the gig?
Redraws, new stuff, lots of lust and dedication.
Are there any gigs on BIMFest you like to see yourself?
Like to see them all, I'm always curious.

17.12. Struggler and many more @ BIMFEST
More information: www.bimfest.be
Didier BECU
12/10/2016
---