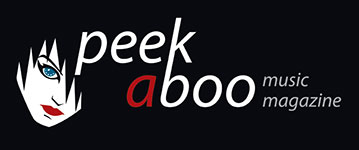 like this interview
---
DIRK SCHEUBER
The worst thing is to lose myself
08/11/2016, Stef COLDHEART
---
Dirk Scheuber is the keyboarder of Project Pitchfork. He was also involved in a few more bands and now has a solo-project called SCHEUBER. The debut album The Me I See is well-crafted and released on Trisol, mixing electropop ideas and groovy sequences.The work appears to be a cure for the musician to recover from addiction and depression:sometimes artists find their creativity and greatest inspiration during the darkest hours of their life.

Your album The Me I See has been introduced as your 'salvation and your exit sign out of depression'. I first of all would like to ask you how you feel right now and would you like to say a few words about this period you walked through?
Dirk: Right now…I'm back in a working process for my second Scheuber release, which will hopefully beout early next year. I'm doing fine so far. The last six years were packed with emotions, good and bad vibes. Right at the beginning there was the fight against myalcohol addiction, the nearby death experience, the recovery and finallyI found a new way to stay sober for the rest of my life. I felt lost for a long time; I felt unhappy and insecure.
I actually moved somewhere in between heaven and hell. I lost my love, but the worst thing was losing myself. I was ignoring all the signs, even if they crossed my way, so to make myself understand what was really going on around my body gave me a last try to find a way out by sending me that sign that everyone could see. That specific day I couldn´t get up anymore because my body wasn't able to and I felt totally weak.
I've been lucky that my parents were around and I realized how serious it was. I was in hospital... 24 hours more and I would have lost my life. That is what the doctor told me when I was able to leave the hospital. These are words I'll never forget, never!
So how did you finally get the idea to set up this solo work and how did the writing process go?
Dirk: I think the time was right and I needed a way to express all my emotions. I needed a way to bring out all this creative, emotional baggage and so, step by step I started writing songs on my own. I felt very comfortable and finally Peter listened to the material and he was positively surprised. He advised me to release a record and introduced me to Alex, the head of Trisol. Everything started working out pretty well I must say, so I'm very thankful.
You're into music for years now so what has been the impact of being an 'artist' on you as aperson and would you change something if you could to do it over again?
Dirk: I'm very comfortable with the thought of 'being an artist'. I don't take this word too seriously and I´m happy with it. There're so many other jobs in life and there are much more important things in life than being an artist. I feel like a human being by being creative so I can express my inner feelings and write little tunes to make myself and other people happy.

I noticed an interesting contrast between the rather dark, lyrical themes at one side and the music at the other side, which is more pop-driven and sometimes pretty groovy. How come?
Dirk: It just happened. I follow my inner voice and it always depends on the song that gives me that feeling. I don't think that much while writing lyrics. It just happens and I listen to my heart and my mind. Than it just flows, sometimes sad and melancholic and sometimes just poetic.
You start a tour together with Eisfabrik, so what might people expect from Scheuber live?
Dirk: I'll start just with singing and a friend behind the keys. Maybe later when its affordable I'll have acoustic live drums as well, but first we start as a 2-headed group on stage.
You already mentioned a new album early 2017, but do you have further plans for Scheuber and how do you see yourself as a musician/artist during the next few years?
Dirk: I'm indeed working on the next record, wich will be released early next year. I'll be back in the studio recording vocals and doing the mixing somewhere in November and I'll be the support act of EISFABRIK on its next tour. That's all for the moment. All the best.
Stef COLDHEART
08/11/2016
---