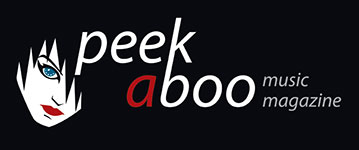 like this interview
---
TORUL
'The scene is very conservative'
11/02/2017, Stef COLDHEART
---
Slovenia is not exactly the most prolific ground when it comes to electronic underground music although this country did produce EBM legends Borghesia and industrial pioneers Laibach. Torul started with techno-driven music and progressively evolved towards a more electro/indie-pop driven sound. Their new work "Reset" released on Infacted Recordings remains pretty electro-pop like but also means a new start for the band. I got in touch with the creative mind Torulsson.

What can you tell us about your music background and potential sources of inspiration, which finally lead you to set up Torul?
Torulsson: I am one of those people who really enjoyed a variety of different and 'opposite' music styles the same - be it classical music, jazz or ambient, electro, industrial, dark rock or even metal. Subconsciously I use many sources of inspiration, be it from all this music or movies or zeitgeist or personal feelings. And I think THAT is something of value, at least to me: I don't get easily bored in the long term because sometimes it's just about letting the new fresh wind blow in your direction, and you find out it was actually always there, something that you experienced in the past...
I wish our fans understood (and I think many do) what we do - the playfulness inside melancholic and dreamy things we do.

Your eclecticism might explain why there seemed to be two periods in Torul's history; techno-driven 12" productions during the early years and an electro/indie-pop sound during the past few years. How do you explain this move?
Those periods are not connected directly -as I said above, my interest is wide and the field to explore is vast; it's just the name Torul stuck as I was fed up with changing names for almost every project. I am still fond of techno music, but I am trying to separate those productions to my personal sidekick project as Torulsson. But of course, techno, IDM and electro vibes are my passions, too. I am not afraid to merge, combine and create. I can say, whatever the future brings, there will always be an unpredictable moment with us - we don't like to repeat shit too much. I always start working on songs when I feel some deep freedom inside of me, independence, liberated from what everybody else does.

Your new album "Reset" is also the start of a new era as it reveals a new singer. How did this switch happen and what are there main differences working with a new vocalist?
Well, Jan decided to leave for personal reasons. This may sound quite 'suspicious' but it really isn't. We didn't have a row, there were no 'scenes', it was just a peaceful ending of our collaboration. After Maj joined, naturally there were some changes - besides inviting in a new personality and vocalist there was also my personal handling of it all, I did give it some thought. I went through a vast amount of feelings and thoughts but because there was a really good match right from the beginning and there was a lot of trust in Maj from my side and from his side as well, we worked a lot right from the beginning and things just fell into place. It was suddenly a reality that we would release the album the same year, there was a lot of inspiration and hence material.

Tell us a bit more about "Reset" and its diversity?
Good! Thank you, really. I rarely take compromises. I think one can see that I really enjoy music and just go for it - each song must have an emotional charge of some kind in my opinion. Diversity should be the best option these days as we live in very diverse times! Still, it can be a trap...I could make a much more 'coherent' album and do Torul a favour - people seem to want more of the same at the end of the day, statistically -just look at the headliners, in 20 years very little has changed -this is a really bad thing -there is a fresh stream of newcomers, who deserve a chance -unfortunately, the scene is very conservative and this might eat many of us, non-conformists, away. I don't know what future brings.

According to me the single "Saviour Of Love" deserves an award for best electro-pop song of 2016; powerful sounds, dreamy synths, catchy arrangements & sexy vocals! Is this the secret sound formula according to Torul?
Thank you very much! This song has come a long way actually, because there were so many versions before it came out. I remember I started to work on this track a couple of Summers ago in a bar near the beach, isolated with my headphones, having a couple of beers and watching the sunset.
Again, I wanted to bring some hope into an eternal lake of melancholy. Time is passing by, things change rapidly in our uber-complex world, let's try to catch and preserve some beauty...

The video clip of "Saviour Of Love" became a quite successful hit in a rather short space of time. What kind of clip did you have in mind and what's the importance of making clips today?
This was our first ever take on a 'band-video'. We explored and gave thought to what we could do within our extreme budget limitation -this time the idea was to bring in some cool plants and mirrors and play with projectors as well - we actually hired banana trees and some other plants and put them into the scene. We got those big mirrors and projectors and we built a scene that feels organic. We projected some cool shots from a guy who did the macros, Mr. Krehel.
Besides online, which is arguably where music videos are mostly being watched, we do get some video play on regional TV such as special music video shows and also on regional MTV. Making videos is not an easy thing, especially on an extremely humble budget but we also put a lot of passion into it and there are great folks that jump in, helping us in specific areas. However, the Torul band itself is very involved -most of it is our production and sometimes, if not often, we step in with screenplay, direction and editing. Actually, we are just finishing our brand new video for the second single, called "Monday"! More on this very soon, so check back with us ;)
Stef COLDHEART
11/02/2017
---