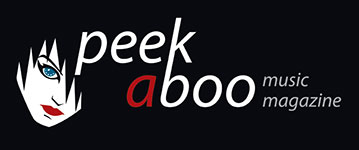 like this interview
---
DOLLS OF PAIN
'We make Dark-Electro/Crossover and not simply Dark Electro'
09/02/2017, Stef COLDHEART
photos: © unknown (1)(2) / Marquis(pi)X
---
French formation Dolls Of Pain hail from Strasbourg, which was always quite a famous place in France when it comes to electro/gothic/industrial music. The band has been active for numerous years now and has released multiple productions but their newest opus "A Silence In My Life" is their most accomplished and successful work to date. I got in touch with Cédric Delabia, Olivier Delforge and Laurent Collin.
Dolls Of Pain was set up in 2003 and has released an impressive number of productions on different labels. How do you look back at this prolific period and what have been the main points for the band?
Cédric: Since 2003 we have released 6 albums, 2 maxis and one 7" on 4 different labels. The fact of having worked with different labels has helped us moving forward and meeting people and making friendships too. We have always chosen our labels related to our aim to remain free in our work and our choices. We were very lucky to have worked with people who trusted us. Time flies and when I look behind me I'm happy to tell you that Dolls Of Pain still exists even if some people did not take us seriously..lol

Your work has indeed been released on several labels and you have now joined Dark Tunes Music Group. What do you expect from this new label?
Experiences with all of our labels turned out to be very enriching both technically and in human terms. Keeping these experiences in mind it helped us to manage a band.
Our first label, Urgence Disk (Geneva), served as a springboard for us. We thank them very much for believing in us and trusting us for our first album. Our second label, Advoxya Records (Budapest), allowed us to extend our music to other horizons, namely the Eastern countries.
We are now at darkTunes for the physical part and at Trisol for the digital part. They are enthusiasts who do their job very well and who can trust our promo. What we are expecting with Trisol and darkTunes is, above all, better visibility in Germany (not easy for a French band). I think we finally found the structure we needed.

I read that you've to cancel upcoming gigs because of some health problems, which must be really frustrating right after the release of your new album. What's the situation right now and what does the future hold?
Laurent: Sometimes we have no choice and unexpected things happen but health first. Yes, it is frustrating but we have our priorities. But don't stress, we will announce some concerts for this year and the first will be on May 13th in Eernegem (Belgium) at the B52's with Nihiliste. Hope to see you there.
I experienced the new opus "A Silence In My Life" as your most mature and accomplished production to date. What kind of album did you have in mind and what have been the main changes/evolutions since the previous records?
This album is a real achievement for me and I am very proud of it. Musically I wanted a long, balanced and neat album as if this album would be the last one. This is for me a very emotional album. I took my time for the composition of this album. Some tracks were composed at 1 year intervals. I did not want to have a deadline like in the last albums and I think that's the main difference with the old albums. I also wanted to find on this album all the styles of Dolls Of Pain with slow tracks, dancefloor tracks, mid-tempo, instrumental.... For me it is our most successful album and the one I am most proud of.

I get the impression that you've found your 'own' sound since a couple of albums ago now but what's the essence of this 'sound'?
So yes we found our own sound and I'm glad you noticed it and you asked me this question. When I compose I do not give myself a specific aim and I always let myself be carried by the present moment. Most tracks are composed very quickly because the inspiration is there. If I'm not satisfied with the result I leave the studio and simply postpone it until later. The sound of Dolls Of Pain is an honest and spontaneous sound. I don't like to work on something that does not fit right from the start. Next I spent a lot of time on arrangements and production. I confess that my challenge was to have a sound entirely mixed by me. I worked hard to improve my mixing techniques. If you listen well, you'll find all my musical influences in Dolls Of Pain, ranging from The Cure to Suicide Commando... This is why we prefer to say that we make dark-electro/crossover and not simply dark-electro.

You hail from Strasbourg (France), which back in the 90s was a rather successful scene in electronic, gothic and industrial music. What is it all about today?
I think that today all this effervescence of the 90s has unfortunately disappeared from our city (and even from our country...) and that somewhere the goth/electro/industrial scene has gone from 'fashion' to new generations except a small number of people. It is a pity and I hope the trend will reverse one day...
Stef COLDHEART
09/02/2017
---