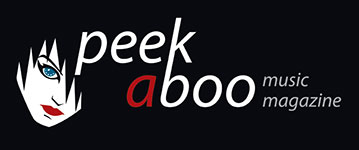 like this interview
---
VARIOUS ARTISTS
24.2 INTERNATIONAL E.B.M - DAY

courtesy by Inferno Sound Diaries
24/02/2017, Stef COLDHEART
---
Since a couple of years now February, 24th, became 'International EBM day'. I got the idea celebrating this event by asking artists who are- or ever got involved into EBM to each answer two questions about the subject. I got twelve questions in mind while more than (50!) artists/labels answered to my request. The whole day will be devoted to EBM. I would like to express my gratitude to (in alphabetical order): AD: KEY, AESTHETISCHE (ex-AGHAST VIEW), AGREZZIOR/AUTODAFEH, AKALOTZ, ALFA MATRIX, ARMAGEDDON DILDOS, ATROPINE, CLICK CLICK, CONTAINER 90, DAVID CARRETTA, DEPENDENT RECORDS, DIE KRUPPS, DIODE, DIVERJE, EK PRODUCT, ELM, EQUITANT, ESCALATOR, ESR, FRONT 242, FRONTLINE ASSEMBLY, GRANDCHAOS, INFACTED RECORDINGS, INVOKE THE INSULT, KANT KINO, KOMOR COMMANDO, LIQUID G, LUCIFER'S AID, MRDTC, NOVO, NZ, ORANGE SECTOR, PARADE GROUND, POUPPEE FABRIKK, DER PRAGER HANDGRIFF, PROGRESS PRODUCTIONS, PROTECTORATE, PSYCHIC FORCE, RUSTBLADE, SA42, SEVERE ILLUSION, STRAFTANZ, TERENCE FIXMER, THE JUGGERNAUTS, THE NEON JUDGEMENT, TOLCHOCK, TöT, TRAKKTOR AND THE WEATHERMEN.
---
WHAT'S YOUR PERCEPTION OF CONTEMPORARY EBM?
---
AESTHETISCHE (ex-AGHAST VIEW): We are not sure if that really exists. The true roots old-school EBM has its unique sound and style, so what we have are some bands that stylistically try to continue on that trend and a vast majority which makes a blend of some EBM mixed with other countless styles of electronic music nowadays. We as Aesthetische are an example where we mix EBM with trance elements.
AGREZZIOR/AUTODAFEH (JESPER NILSSON): These days there are a great variation of EBM styles, but still the foundation is hard bass line with lots of drum and dramatic rhythms, EBM lives and are stronger than ever!
DEPENDENT RECORDS (STEFAN HERWIG): I think there should be more innovation here. Many people just feel like they only have to sound like mid 80s Nitzer Ebb 30(!) years after. But they forget that EBM used to be cutting edge innovative music that preceded most of Techno/Dance/Club music… Keep it hard, but also keep it innovative and challenging!
FRONT 242 (JEAN-LUC DEMEYER): The genre is still alive and kicking. I feel a certain pride to have been part of its making, it's still a lot of fun to hear, but that's no longer the kind of music I want to make.
LIQUID G: Generally speaking most of the EBM bands sound too similar at this moment. There's less variation, but there are still nice music pieces to listen to. Of course this is just my opinion.
NÖVÖ: I personally think that the direction engaged since a few years is not as creative as it was in the 80's & 90's. Nowadays artists are using the same conventional structures & sounds with a rigid thinking & self-imposed limitations in general. Except for a very few artists, breaking the rules as it was the case in the beginning is no longer part of the process and thus there's a certain lack of audacity.
ORANGE SECTOR: Its an easy perception...EBM is not dead. We have a very good cohesion and a great teamwork in the scene. The mixture between the 'old' and the 'new' strong bands (NZ, MRDTC, Elm) is brilliant and powerful.
PARADE GROUND: Other devices, other ideas... We feel connected.
POUPPE FABRIKK: It does not exist.
SIGNAL AOUT 42: Power, Sweat and 'Freundschaft';)
TERENCE FIXMER: EBM to me is a kind of precursor of techno, EBM has been a music to dance. So contemporary EBM would be probably the same ingredients as the old classic EBM in a more updated club direction. Probably heavier kick more updated, but still keeping those EBM synth bass lines. I would probably describe it more about the music I produced as Fixmer/McCarthy or some solo stuff I did which has been named techno-EBM, or TBM.
---
WHAT MEANS EBM TO YOU?
---
AD: KEY (Andrea & René Nowotny): EBM was a large part of our past, our present and certainly our future. We love this kind of music, the sound of the machines, the rhythm and the danceability. Our musical taste was coined in the 80's, from electronic sounds of Kraftwerk, Depeche Mode, Front 242, Nitzer Ebb and DAF. At the beginning of the 90's, Bigod 20, the Armageddon Dildos and many other bands followed. It is a good sign that in 2017 we still hear and love this kind of music. This will not change. Music is an important part of our lives. We use a lot of our spare time to produce electronic music. At parties and concerts, we meet many people who share our music taste. For this reason, we love EBM.
AKALOTZ :EBM- Is the rhythm of my soul.
CONTAINER 90 (RONNY LARSSON): Music of course, but also brother and sisterhood, party and to have a great time. For me it's also very DIY, don't sit around and complain, just 'do it yourself'! Actually a way of life since my me early teens.
ESCALATOR: EBM is the triumph of the machine over humans.
FRONTLINE ASSEMBLY (RHYS FULBER): EBM means hard, riff driven electronic music based off the avant-garde brilliance of DAF and Front 242. The letters have regained strength again after being rescued from years of post 242 misinterpretation (cog wheel logos and questionable politics) by the techno scene and a new generation of artists bringing it back to the avant-garde where it belongs.
INFACTED RECORDINGS (TORBEN SCHMIDT): Three letters which describe a whole movement. For me Electronic Body Music is one of the biggest influences to my musical taste.
INVOKE THE INSULT: It is a fantastic way to express yourself and to share pure energy!
MRDTC: A LOT because it's music, a scene and a way of life and NOTHING because in the end it's just music.
NZ: Attitude and passion!
RUSTBLADE (STEFANO ROSSELLO): For me EBM has different meanings : Syths, Underground Music and Culture!
SEVERE ILLUSION: EBM is nostalgia for old people, like myself, who don't know when it is time to leave the party. It is also how I grew up, and it is how I will one day die.
TRAKKTOR: EBM to me is Electronics and rage joint in violent matrimony.
---
HOW WOULD YOU DEFINE EBM?
---
ARMAGEDDON DILDOS (UWA KANKA): Powerful rhythm and bass based tracks. Full-blooded and danceable. Sweat and sex. Good lyrics. Just fantastic music for body and brain.
CLICK CLICK: A Moog sequencer, a disco beat and an angry voice.
DAVID CARRETTA: EBM makes you move with electronic rhythms and engaged lyrics!
DIE KRUPPS (JÜRGEN ENGLER): EBM to me is what we did on our first single "Wahre Arbeit Wahrer Lohn", pumping 16 note bass sequences, highly danceable beats, short slogan like lyrics, combined with metal percussion... if it ain't got a Stahlofon, it's no EBM..
DIVERJE/DSBP (TOMMY T.): ELECTRONIC BODY MUSIC, BANG BANG, CLANK CLANK, STOMP STOMP!! Pure electronic music with a stomping beat and lots of hammering synth lines with dark vocals and content. The music that makes our body go crazy and move ferociously whenever we hear that addictive sound!
EK PRODUCT (AMEDEO MARCHESE): Energy in motion! It's a totalizing energy that involves every centimeter of the body and every interconnection of the cerebral cortex.
FRONT 242 (Daniel B): I wanted to created music that went in another (parallel) direction than the Berlin school electronics and some of the krautrock (these were more or less… brain music), and It would have been difficult to merge intelligence/brain and body/energy in one exclusive definition (or logo). My feeling is that electronic body music, in addition to energy should also have intelligence and subversion in the architecture and sound design of the compositions.
FRONT 242 (PATRICK CODENYS & RICHARD 23): Electronic music based on powerful rhythms, heavy bass line and landscape sounds (with an important sound research) and vocals (often used as another instrument).
Electronic music that can be talking to the ears, the mind and the body simultaneously. The research and vocals (lyrics) part is important but has been often neglected by the followers. It is a movement with a specific aesthetic, influenced by politic views that took its source in the 80's and the cold war period between East and West and the industrial background of the countries where it was created.
DER PRAGER HANDGRIFF: EBM is nothing more than the continuation of rock'n'roll by other means.
---
DO YOU HAVE SOME REFERENTIAL EBM-BANDS AND WHY?
---
ATROPINE: The Atropine short-list: Front 242 (duh!), Skinny Puppy, à;GRUMH..., Pankow, XMTP, DRP, Pouppée Fabrikk, Oil In The Eye, Nitzer Ebb, DAF - and hundreds more, too numerous to list.
ELM: I discovered Front 242 when they played the first part for Depeche Mode "Music For The Masses" in Paris 1987. Through Front 242 I also got into the rest of the Belgian EBM scene with bands like A Split Second, à;Grumh, etc, and of course bands like Nitzer Ebb. All of these have had an influence on my own music production.
GRANDCHAOS: The ultimate band who started it all is undoubtedly DAF with "Der Mussolini"! Synthetizers with punk attitude! My other favorite pioneers are F242 for their para-military and noise aestheticism, à;Grumh for their sense of derision, A Split Second for their rock'n'roll attitude and Parade Ground for their high sensibility… Exceptional and creative artists who each traced their own way… Respect! Many Belgian labels (PIAS, Antler, KK,..) played a key role and were responsible for the development of EBM around the world.
PROTECTORATE: Well, I do listen to bands like Front 242, Nitzer Ebb and D.A.F. , so I guess they could be listed as influences. I also dig some of the newer EBM material too, like Old School Union.
PSYCHIC FORCE: As already mentioned, for me Front 242, Nitzer EBB and Die Krupps were the most popular EBM bands in the early days, But you could add a lot of bands that appeared on the compilations "This Is Electronic Body Music" and "Electronic Body Music - Another World". There is for example Click Click, A Split Second and my favorite The Klinik which had a more hypnotic and ambient approach on EBM.
Bands like The Neon Judgement were already tagged with New-Wave before they got their EBM tag and Skinny Puppy were already tagged as industrial. Still they had a big impact on EBM.
STRAFTANZ: No, our inspiration was rooted in brass bands, communal life, poetic terror and animal noises…
THE JUGGERNAUTS: Oh yes, but just too many to mention I'm afraid. BORG once was member nr 39 of the official Front 242 Propaganda Unit fanclub and still has some handwritten correspondence letters, also from Dirk Ivens (The Klinik, Absolute Body Control, Dive). He organized his first gig when he was 17 and one of the first bands he invited was called The Klinik. So they know each other for over 30 years now and since we became partners in crime and good friends!
TöT: Some would say 242, some other say NE, but for me the ultimate reference is DAF. E is for Electronic, M for Music, but what about the Body? EBM should always be raw, fast AND sexy. Among recent bands my favorite is KROPP. They perfectly summerized all what EBM had to be...
---
WHAT HAVE BEEN THE MOST ESSENTIAL EBM SONGS IN HISTORY AND WHY?
---
AESTHETISCHE (ex-AGHAST VIEW): Front 242: "Don't Crash"; this track has got to be one of the most iconic masterpieces of the genre. It is deep, cold and yet powerful with superb melancholic melodies topped by a bass line that has a pattern of its own. The vocals and lyrics play a major part on it as well completing the atmosphere the 242 guys wanted to evoke.
FRONTLINE ASSEMBLYFrontline Assembly: "Mindphaser"; FLA was and still are the reference for me (Fab) in what can be called EBM. "Mindphaser" represents the quantum leap in complex production, melodies and arrangements that FLA are able to provide in their music. A song that is from the early 90s and that is still fresher than many songs of todays scene.
NITZER EBB: "Join In The Chant"; this track is the essence of EBM simple and energetic power. A well placed amd executed bass line topped by protest like vocals and hitting drums are everything Nitzer Ebb needed to define a style. Still today they are a reference to many bands out there and are hard to be beaten.
DAVID CARRETTA: Front 242: "No Shuffle"; this song moves your body with a brutal groove!
DIOVE: Most titles of "That Total Age" from Nitzer Ebb. While listening to this album I became aware that it was possible to create minimalistic, aggressive and dancing music with machines!
EQUITANT/BLACK MONTANAS (RAY HELFIN): That is a tough question. I honestly have to name the first 2 albums of Front 242 and Nitzer Ebb (demos included) as most important to me. As a whole, all these songs are essential in the history of EBM.
ELECTRO SYNTHETIC REBELLION: Nitzer Ebb: "Murderous" (and D.A.F "Der Mussolini"); Minimalist with a lot of energy, metallic percussions, very fast bass lines and one of the most unique voice signature! OK, maybe D.A.F are the true pioneers because they are the ones who first released EBM but Nitzer Ebb definitely took EBM to another level with their debut album "That Total Age" and Murderous is one of the most iconic song of that genre with "Der Mussolini" (by DAF).
SKINNY PUPPY: "Assimilate"; What can I say about that song? We're somewhere between Horror and E.B.M and it is THE MOST ICONIC SONG of all time in the EBM scene! 30 years later it is still an absolute killer! The bassline is crazy, the pads are fantastic and the voice is incredible, it was so innovative and catchy back in 1985.
The Klinik: "Moving Hands"; To me Klinik sounds like the depths of dakness...shivers running through your body... You have to be mentally OK to listen that kind of things otherwise you may go through very sad and depressive hours.This is probably the border line of EBM and Klinik have definitely been pioneers of that kind of dark EBM and have been an influence on a lot of bands. The Klinik sound is very unique, unusual drums beats (off the beat or counter tempo) with synthetic basslines and a very dark voice. Plus their unique trumpet...Wow, that was so dark, so insane and so innovative at that time! Here again it's impossible to mention just one song from Klinik, "Cold As Ice" was probably one of the darkest ones but the most famous ones were "Fever", "Memories" or "Black Leather".
FRONTLINE ASSEMBLY: "Mindphaser"; Another smashing hit in the EBM scene! Just like a blast in your face!!! Bill Leeb and Rhys Fulber are definitely the PIONNEERS of the dark-electro/FUTURISTIC/Sci-Fi oriented EBM. The production of the song was a step forward at that time and the mix is absolutely crazy with tons of sounds and samples everywhere. One of the most innovative song ever in the scene! "Mindphaser" is probably the most iconic song from the band but they have released an incredible number of excellent and innovative songs. (Note: Don't forget that Bill started with the Skinny Puppies!)
FRONT242: "HeadHunter"; It's really hard to name just one song from Front242! Damn...But I think "HeadHunter" was the most famous one and probably the one that best represents 'Electronic Body Music' because it's a very danceable one. When you hear the bassline and the drums at the beginning of the song you immediately want to move and the chorus is so catchy that everyone wants to sing! This is truly E.B.M! Beyond "Headhunter", I think that the attitude of Richard23 on stage (moving, singing and playing drums back in 1986) was the perfect reflection of what Electronic Body Music'" is. Do you remember him moving and singing 'you like the body, move the body!' during "Body to body" :-) F242 are the PIONEERs of EBM with lots of incredible albums from "Geography" till "Tyranny For You"...
CAT RAPES DOGS: "Motorhead"; That fast tempo song is simply a killer. Kind of 'In Your Face'! It is taken from the album "Maximum Overdrive" which holds lots of great, very punchy and dark songs. Cat Rapes Dogs showed that the EBM genre was always mutating and their album was a nice surprise for the people. Something new was born, very mechanical/sequenced, pounding and punchy! To me that was an evolution in the genre.
Cubanate: "Body Burn"; One of the most interesting and innovative combination of synths and guitars along with one of the most powerful voice in the scene! "Body Born" was a step forward, a great song for the dancefloor. A very thick sound, pounding beats, terrific guitars and excellent synth and bass lines. Cubanate appears to me as a rebirth of the EBM as they started in 1993 and showed a new direction.
A SPLIT-SECOND: "Burn Out"; I'm a fan of A Split-Second because to me they are part of the first bands which opened the gates of EBM. Their songs were very innovative sound-wise and well programmed. It seems that their music is a kind of evolution of dark-wave/new-beat with lots of electronics like drums machines, synths and samplers. It's probably one of the first bands that brought me to EBM with their first songs "On Command", "Flesh" and "Colonial Discharge".
KANT KINO (LARS): Nitzer Ebb: "Join In The Chant" (Burn!); The Best There Is, the Best There Was, the Best There Ever Will Be.
KANT KINO (KENNETH): Front 242: "Headhunter".
KOMOR KOMMANDO: To me the following are EBM anthems, in no particular order:
FRONT242: " Moldavia"; That bass line alone is legendary. A very strange song once you analyze it but damn does it ever work well.
FRONTLINE ASSEMBLY: "Target"; A perfect example of the perfect EBM track. The groove, the riff, the drums, the great use of sampling and those classic vocals. Not to mention the classic keychange in the middle of the song.
DAF: "Der Mussolini"; I love how raw and punk rock it is, again that bass line.
NITZER EBB: "Let Beauty Loose"; Rage, energy and killer vocals.
DIE KRUPPS: "Germaniac"; It has got that right tempo, vocals and sound.
LUCIFER'S AID: Front 242: "Commando Mix"; It has this monotonous bass line and drum beat that can go on forever. The samples fits perfect. There are no catchy melodies or hooks what so ever. And that's an important element in this genre. The vocals sounds like samples.
THE KLINIK: "Moving Hands"; Though I would also say "Lies". 'Moving Hands' has this raw and direct energy that no other band ever have caught. With only a limited amount of sounds, Klinik made their songs sound big. Probably the most important band in this genre. "Lies" has this dark mood through the whole track. They build the song into total chaos and darkness.
LIAISONS DANGEREUSES: " Los Ninos Del Parque"; The best bass line ever made. I really like the punk sound within this song though it's made with synthesizers. Great track with minimalistic lyrics.
PROGRESS PRODUCTIONS (TORNY GOTTBERG): For me it has to be the early PIAS/Antler Subway era. With Front 242, Neon Judgement, The Klinik, Borghesia and stuff like that. Back then when music was more energy than image. When sweat on stage was cooler than fake blood.
My favorite tracks:
The Klinik "Hours And Hours" (I´ve been watching YOU!.... simple, brutal… genius!).
Borghesia "No Hope No Fear" (Pure desperation!!!! Ni Upanja Ni Strahu!!!).
Front 242 "U-Men" (Feed 7).
THE WEATHERMEN (JEAN-MARC LEDERMAN): I think there are several key points to the emergence of EBM imho. One of them being industrial music with the likes of Throbbing Gristle and Cabaret Voltaire which somehow collided with Kraftwerk's simplicity to create a new genre The second one is the release on Mute Records of D.A.F records that were to be the volatile leement that will one day ignite EBM and make it distinct. The third one is essentially commercial: the Japanese industry started to produce cheaper synthesizers that allowed an entire generation to dabble with electronics. As far as essential songs, I would name a few ones but there are quite a few around from 1983 so let's just quote 2 from the very early days of EBM:
1981: DAF "Tanz Mit Mir"; This song is imho the ancestor of EBM: it has the rhythmic elements, the synthesized backing. "Der Mussolini", released later that year, but on Virgin, is the official firestarter of the genre.
1982: Front 242 "U-Men"; The Aarschot boys define a bit more the EBM landscape with their 1982 New Dance 12". This song is the archetypal EBM sound.
Then follow zillions of bands with good songs here and there until....
1989: NIN "Pretty Hate Machine"; This signals the end of historic EBM as the genre gives birth to yet another offspring.
---
WHAT'S THE 'SECRET SOUND FORMULA' TO COMPOSE A GREAT EBM SONG?
---
ATROPINE: Drums, a bass-line, alcohol and an uncompromising attitude.
CLICK CLICK: There isn't one. All you have to do is copy everyone else. EBM is as generic as pop music. It's a little more violent and a whole lot louder and it contains twisted noise and, if you're lucky, distorted guitars; but, at the end of the day, it's just dance music. Syncopation is the nearest thing to a secret sound formula; that, and the shock of the offbeat.
FRONTLINE ASSEMBLY (BILL LEEB): I think the great thing about creating a great EBM track is that there are no rules and every artist puts there on signature sound on it. FLA always likes to use analogue sounds, layered synths, interesting manipulated samples and of course a kick ass baseline is a must. And somewhere underneath all that we always try and have something that resembles a song with a really strong chorus. Last and not least a cool vocal with energy and atmosphere is a must. And a great mix. We always like to do things the hard way but that is our way.
INFACTED RECORDINGS (TORBEN SCHMIDT): Bassline!
INVOKE THE INSULT: The right mindset, and go for what you want to do.
POUPPE FABRIKK: There is no formula. Only balls. Too bad there are so little of them out there.
PRAGER HANDGRIFF: You only have to use your anger and breathe life into machines!
TOLCHOCK: Keep it simple! That crispy fm bass with a deep sub, percussive industrial sounds together with a simple straight beat. Add rageful vocals and you get the perfect mix of machines, sweat and blood.
---
WHAT ARE THE MAIN DIFFERENCES BETWEEN EARLY EBM AND TODAY?
---
ARMAGEDDON DILDOS (UWA KANKA): EBM put me under a spell when I listened to it back in the early 80ies. Innovative and powerful, amazing new sounds which I had never heard before. A new genre was born. I think today EBM is less innovative and more stereotyped but of course this is comprehensible after nearly 40 years of EBM history. But still you find all these aspects in EBM as aforementioned and for me the spirit of EBM is still alive.
DEPENDENT RECORDS (STEFAN HERWIG): I am not sure if the music has evolved that much. People seem to be content with sounding like their forefathers. To me old-school EBM is a contraditction in itself. I know this will piss many people off, but I think the more challenging electronic music is elsewhere atm. Check out a song like "Volcano" from Woodkid, to me this is more EBM than any old school stuff.
DIOVE: Technology, too much technology! Before we just composed music with what we had and productions seemed more spontaneous. The musician and machines were sweating!
LIQUID G: In the early days the sounds of the used synths were more raw and screamy, analogue synths, 8bit samplers, nowadays a lot of bands use vsti plugins, and everything runs quantized in dawns. There's a bigger need to get more live feeling in the songs than in the early days.
ORANGE SECTOR: Today we have too many mixtures in EBM. I don't like the future-pop sound. The real EBM stands for work, sweat and pain. We love the real sweat, and we hope to see you in front of the stage...TANZBEFEHL
PARADE GROUND: The main difference between now and before, is the way of using the rythms. EBM is a pleasure, as long as it doesn't make you feel like a corpse in its coffin.
PSYCHIC FORCE: The main and most apparent difference is that early EBM was called EBM in the old days and now it's called old school EBM. This implies that EBM has gone through a lot of phases and changes since the invention of the tag almost 40 years ago. Bands that had initially coined the tag like for example Front 242, Nitzer Ebb and Die Krupps all went through some musical changes. Some turned more towards what was then called techno, some experimented with IDM or dance music in general and some even borrowed elements of rock and metal.
This all diluted the tag in the 90s. And in the last quarter of the nineties a new breed of bands emerged and invented the tag old school EBM.
So if you talk of original early EBM there are only a few bands that have really earned this tag. They had put lots of attitude, purity and raw energy into their music and there was some kind of seriousness, even severity in the music. After the paradigm change occurred the attitude wasn't as serious any more like in the early days.
Old school EBM nowadays has a lot to do with booze, fun and satire which is fine. Still it's a completely different approach.
RUSTBLADE (STEFANO ROSSELLO): The new EBM is more into a dancing way… nothing like the 'old' EBM. The old EBM was more 'pure' and against commercial 'dance way'.
SEVERE ILLUSION: There is a lot of cheezy dance music and glowsticks and what have you trying to corrupt our culture these days, and have been for a while. But fear not, true old-school EBM will defend itself with blood, sweat, and... uh... middle aged grumpiness, or whatever. We will NEVER evolve!
TOLCHOCK: Is there a main difference? I believe most of the EBM-bands still want to sound like Nitzer Ebb or Front 242.
---
WHAT DOES IT MEAN TO BE CALLED AN EBM 'PIONEER'?
---
DIE KRUPPS (JÜRGEN ENGLER): It's flattering to be called a pioneer, and I'm glad people see Die Krupps that way... being called an EBM pioneer is certainly correct, since I cannot recall any other band doing what we were doing at the time, even though Robbie and Gabi were using sequencers and slogan like lyrics... we used the imagery of industry, like the crossed hammers, and sweaty bodies as a process of hard labor in our lyrics and visuals... nobody had done that before at that time, and I'm proud of it... but I am equally proud of us helping create the industrial and industrial-metal genre... it's worth more that money can buy... at least to me
FRONT 242 (Daniel B): Well, pioneer was/is kind of flattering, Godfathers, I don't know if it is 100 % true. We were not alone.
FRONT 242 (PATRICK CODENYS & RICHARD 23): What we did back in 1984, when we came up with the EBM definition, was only trying to describe the kind of music we were doing. One could never talk about our music in the right terms and we couldn't really fit in any genre or definition of a genre that existed back then. We had no clue some other musicians would be inspired enough by our music to use the same term to talk about their own music and even more that it would turn into a scene. So, if all this made people dream, enjoy music or even changed a part of their life, we only can feel honored by the recognition.
FRONTLINE ASSEMBLY (BILL LEEB): I think its a great honor to be called a pioneer. I have huge respect and admiration for electronic music and as the leaders before us I hope we can hand the burning torch to others for inspiration and hope the genre will keep evolving as time goes by, and be a true alternative for people who like challenging music for the mind with no limits.
FRONTLINE ASSEMBLY (RHYS FULBER): Its an honor to be considered as such but I feel we were just respecting the great music that came before us.
SIGNAL AOUT 42: Pride and Honor!
THE NEON JUDGEMENT (DIRK DA DAVO): In the beginning of our career it was not the plan to become pioneers! :-) But it's nice to get this recognition. We feel very appreciated by the statement! I guess this way we and our music will be remembered forever! Nice to leave such a track on this planet, it feels good to have meant something in our art form!
THE WEATHERMEN (JEAN-MARC LEDERMAN): I don't know, I'm not!
MULTIPLE MUSIC GENRES LIKE TECHNO-BODY, MINIMAL-BODY, BODY-POP, ELECTROCLASH FEATURE EBM ELEMENTS, BUT IS IT STILL EBM MUSIC?
ALFA MATRIX (SEBA DOLIMONT): To aptly reply to your question, I think I should say that what I personally refer to as 'old-school EBM' is what was originally called Electronic Body Music. And I'm using 'old-school' in the positive sense of the word! And I'm very happy that some bands today are still playing this kind of minimal less is more powerful music genre. On Alfa Matrix I think for example of what Pouppee Fabrikk is doing today or most recently the new ELM album. But you are right, like always, there have been cross-pollinisation from various other music styles leading to sub-genres / sub-categories, adding modern house dance sounds, or bringing it softer with more melodies and softer vox. As you know it, eclecticism is essential for me and I have personally a quite wide and open music spectrum that also gets reflected in the diversity of the Alfa Matrix roster and our music repertoire. But I stay definitely proud of my musical roots and early influences, EBM being one of them. And an important one!
CONTAINER 90 (RONNY LARSSON): Hmmm... easy question but also not. Yes and No. I guess depending on who's listening. But I'd say punk played on synthesizers. God luck try to identify punk ;) EBM United!
DIVERJE/DSBP (TOMMY T.): Some of it is! Some of it has moved further away from the traditional sound of EBM and even though there should be diversity and a mix of influence, EBM is pretty easy to know when it is genuine!
EK PRODUCT (AMEDEO MARCHESE): EBM has a particular and inimitable sound structure that distinguishes it from other music ramifications and sub-genres. It has always been pretty underground because of the abrasive nature of it. There are plenty of artists who may not be consistently/explicitly EBM, but showing similar characteristics.
EQUITANT/BLACK MONTANAS (RAY HELFIN): I don't think so. For me the term EBM is, and was 'created' by Front 242. As they said in interviews: 'this is body music', physical and powerful. It's the perfect term for the sound and physical form they created. Though the term was also used by Kraftwerk and DAF as just 'body music'. I feel 242 displayed it like no other. I don't feel current bands including myself that use EBM portray in sound and image what bands did in the 1980's. It can be influenced, but never cloned. Nothing today or in the future will ever have the power and originality of Front 242, DAF & Nitzer Ebb.
GRANDCHAOS: Without hesitation : The Horrorist and his "Body To Body" in 2007… Power and total efficiency! EBM just upgraded to the delight of all… I also highly appreciate the efficient work of Sven Vath, Anthony Rother, Terence Fixmer, Millimetric, Nomemklatür and Equitant just to name a few.
The revival seems now to come from South-America with young musicians such as Tkuz, Azlack or Orline. They perpetuate a great heritage all with their own individual flavor!
TERENCE FIXMER: To me EBM is about an atmosphere made mainly with some synth sequences mixed with a special energy, could be dark or powerful, a bit minimalistic as well. Those are the key elements. Of course vocals add to the atmosphere. In some techno track when we feel those previous elements I could say it is EBM, but modern ones. But it is not easy to describe EBM, I know. It is EBM when I hear it but it doesn't mean it is always EBM just because there is a synth sequences or darkness. When it comes to more pop-y sound, or electroclash, then it has nothing to do with EBM.
---
WHAT IS YOUR PERSONAL EBM-SLOGAN?
---
AGREZZIOR/AUTODAFEH (JESPER NILSSON): Two for Two and one for all!
ESCALATOR: The Escalator is the evolution, where the humans are between the animals and the software.
ELECTRO SYNTHETIC REBELLION: A sonic wave that keeps you mind awake and your body moving! or Like an electroshock that keeps on crawling under your skin!
KANT KINO: No fucking guitars!
KOMOR KOMMANDO: Resist!
LUCIFER'S AID: Hard, harsh, beat driven music!
MRDTC: No cogwheel required!
NZ: Raw and Pure!
PROGRESS PRODUCTIONS (TORNY GOTTBERG): Aim right, hit hard, never surrender!
---
DO YOU FEEL BEING PART OF A SO-CALLED EBM-COMMUNITY AND WHAT DOES IT STAND FOR?
---
AKALOTZ: Well we feel being part of a special community -of course- underground no mainstream and more than only EBM- strange, fondly people who savor Hard Electronic Music.
ELM: Well I have a lot of friends that are involved in the EBM scene in one way or another, bands, DJs or just people who enjoy to go to concerts. For me EBM music has always stood for energy, power and controlled aggression. An outlet unlike anything else! I do like a lot of the 'EBM fashion' even though I feel each person should have his/her own identity. I listen to everything from Serge Gainsbourg to Leonard Cohen to Eric Satie.
NÖVÖ: Since my approach has always been to break the barriers in terms of creativity and sonic explorations with all its implications & consequences, particularly in terms of non-formatted beats & patterns, I don't really feel being part of the so-called EBM today's community even though I cann't leave aside the huge potential offered to the electronic music in general, thanks to the pioneers of the genre. I also believe that being locked up in a targeted style and scene is a form of denial to innovation as such. Because of the conditioning it does not stimulate creativity. For all these reasons and as far as possible, I'm trying to keep myself away from external influences.
PROTECTORATE: Yes and no, I guess. I mean there are a lot of EBM influences and even songs that could be considered EBM. Having said that I don't consider Protectorate as an EBM band as the influences come from a bit broader spectrum that also includes other industrial sub genres.
STRAFTANZ: EBM today is all about nostalgia for the bad-old days. Straftanz was designed to be future-proof. That's why it's dead.
THE JUGGERNAUTS: Well, we know some of our colleagues are not so funned on the EBM stamp they get/got and in some way we can understand. Don't get us wrong, we absolutely love EBM as a music style and like a laugh too, but sometimes we feel the spirit and message of true EBM got lost in translation somewhere. In our opinion EBM is not about gearwheels, muscles, sailors, high heels or boots... but about awareness, resistance & revolution!
TöT: As French people, difficult for us to say yes. We are just a few and so scattered. But if there is a community, it certainly lives in such places as 'Famillien Treffen' where international EBM fans can meet, share and have fun. There are also strong communities in South-America, and they deserve all our respect and full attention.
For me EBM is twenty first Century punk music, no more, no less. DIY spirit, handymen coming from everywhere all united by a lifestyle, the love of some kind of violent music but really clever and involved people. I never felt comfortable in the midst of grufties or metalheadz. In EBM community I fell at ease without having to disguise myself and I'm proud to be a part of it.
---
WHY ARE THERE LESS WOMEN INVOLVED IN EBM? IS IT 'MACHO' MUSIC?
---
AD: KEY (Andrea & René Nowotny): This is an interesting question. Macho music. Sometimes yes. I suspect that women like the brutality and the masculine attitude, because in the EBM-soldiers there's still a Neandertaler sleeping, who wants to let off steam and to dismantle aggression. Women admire strong men who demonstrate their strength with sweat-wet upper bodies. EBM smells of musk. You should not take this answer too seriously. ;-)
Women are more subtle, more sensitive and erotic. They have a different way of showing strength and playing their arguments on a different level. They make EBM beautiful and sexy. I see women in the EBM music as a great enrichment. They break up uniformity, look more beautiful and bring new elements into the music. By this I mean new aspects and themes, more diversity and variations. We need more women in the genre.
ALFA MATRIX (SEBA DOLIMONT): Although I must admit that the origins of the EBM movement have been pretty 'male'-dominated, including the hardcore look/image of 'sweat, muscle and hate' if you see what I mean. Since the origins of Alfa Matrix 15 years ago, we have been one of the very first labels on this scene to show a certain focus on female fronted artists. And some of our girls have a bunch of songs with strong bass lines, kicking beats and powerful vocals which bring them very close to EBM! Let me think of some songs by Ayria, Diffuzion or especially AD:Key to just name a few! And I also know for sure that on our scene we also have many female listeners who enjoy dancing on EBM tunes. So for me that 'macho' approach, is more of a cliché. Simply join the rhythm of the machines… male or female ;))
THE NEON JUDGEMENT (DIRK DA DAVO): I would not really call it 'macho' music, but yes I think creating EBM is more a male matter. The used sounds are often more aggressive, the beats are loud.. ! This concept; aggression and loud is a male thing most of the time so.. For me that seems logic.. (girlies, forgive me when I'm wrong! ;-) )
TRAKKTOR: In most 'intense' genres there are few woman involved as artists. My guess is that there is something primal about loud angry music that appeals more to men to perform. In the end of the day we are all monkeys banging our chests for attention ;)
Stef COLDHEART
24/02/2017
---