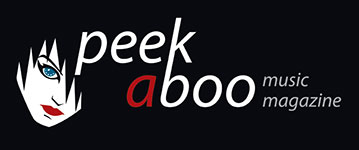 like this interview
---
COVENANT
The Belgian EBM scene was a major influence for us!
30/12/2011, Philippe BLACKMARQUIS
---
Covenant will be one of the headlining bands at the REWIND festival in April. Over the years, this Swedish band has grown to become the spearhead of intelligent dark electro. In February 2011, they presented their last album, "Modern Ruin" at the REWIND festival. This album marked a further milestone in their evolution with the arrival of Daniel Myer (HAUJOBB) as third core member of the band. Peek-a-boo talked to Joachim Montelius, founding member and composer/producer of the band.
Peek-a-boo: Joachim, thank you for accepting this interview. Can you tell us a bit about the show you will be presenting in April at the REWIND festival. Will it be based on the Modern Ruin tour in terms of lineup and setlist?
Joakim Montelius: Thanks for asking me and for inviting us back to Belgium again! The lineup will most probably be the same as during the "Modern Ruin" tour: Eskil Simonsson on vocals, Daniel Myer and Daniel Jonasson on keyboards. And I assume that a setlist will be custom made for the festival, it's an old Covenant tradition to always change the setlist around and come up with a surprise or two.
Peek-a-boo: Will you play the new song "The Passion Game" or any other new song(s)?
Joakim: Since we're in the studio working on a new album right now I can almost guarantee that there will be new material. "The Passion Game" is currently one of our favorites so it seems likely that it will be on the setlist, but then again, favorites have a tendency to come and go. Perhaps something even better pops up? That's one of the greatest things about this job: there are always surprises.
Peek-a-boo: In an interview I read that Covenant had been influenced by the Belgian EBM scene at the beginning. Is it true? Can you elaborate on this?
Joakim: Indeed. I think practically every band of our generation in our scene was deeply influenced by the Belgian EBM of the 80's. Seemingly out of nowhere this fantastic sound came streaming out of this little strange country in the middle of Europe, as if you guys had found some new form of natural resource hidden in the murky marsh underneath the Atomium. Front 242, Vomito Negro, The Neon Judgement, A Split Second, Klinik, à:GRUMH etc. We listened to them all. But Front 242 were by far the most influential for us and we even formed our first band (long before we became Covenant) at a Front 242 show in Malmö in 1986. Of course there is a lot more in the long list of ingredients in the stew that is our music but the Belgian EBM scene is definitely a major one.
Peek-a-boo: Have you already collaborated with Belgian musicians/producers? Anybody with whom you would like to collaborate in the future?
Joakim: We have worked with Dirk Ivens several times as well as Johan van Roy. Daniel Myer has probably worked with many more, but you'll have to ask him for more specific information.
Peek-a-boo: In my opinion, Modern Ruin was the best album of 2011. How do you see the evolution of Covenant's sound in the future?
Joakim: Thank you! I think "Modern Ruin" was a nice first step for the "new" Covenant with Daniel Myer as a core member and as it seems right now there will be a much tighter collaboration between us all. The last month has been very active with lots of new material from all of us and at the moment it ranges from very moody, noisy slow tracks to outright eurodisco (well, almost) so it's kind of hard to tell what will come out of it. But I think we'll focus mostly on the clubbier side of things. So many amazing beats, like a hundred mean machines, thundering about on our hard drives that itch get out through those sub woofers all over the world. ;)
Philippe BLACKMARQUIS
30/12/2011
---