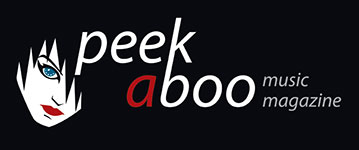 like this interview
---
WE ARE TEMPORARY
'IT REFLECTS MY PERSONAL BELIEF AS AN ATHEIST AND A HUMANIST'
12/06/2017, Stef COLDHEART
---
Trisol does not often sign new bands but the German label has a nose for new talent. Behind the American formation We Are Temporary hides Mark Roberts who took the electro-pop community by surprise releasing the intimate and very personal album "Crossing Over".

What's the meaning behind the band name?
Mark: I think the best band names are an opportunity not only to get across the band's sound but also the spirit of point of view the music will have. We Are Temporary establishes my sound a bit in the dark music space (the association with death, isolation, etc), but more importantly, it reflects my personal belief as an atheist and a humanist that this is it. This life, these lives, these memories and moments are all we have, and one day we'll be gone. And there's a sadness in that, yes, but also a certain excitement that everything must be experienced and appreciated. And I think this vacillation between sadness and hope, isolation and community can be found in my lyrics, as well.


Can you briefly tell us how you got involved in music and how you came to set up We Are Temporary?
Mark: Both my parents were involved in the classical music world, so I was involved in music from a very early age, taking classical guitar and composition in school and later at the university level. I played in a few bands growing up but We Are Temporary was really born out of the ashes of my former band, The Enright House. The band had some moderate success in New Zealand and I had finished a US tour to support the LP release but when it came time to release the follow up, nothing about that sound of music - post rock, guitar driven - was working for me. I tried horn and string arrangements, samples, etc but it wasn't clicking. And at the time, I had relocated to Brooklyn, which was in the beginning of what would become the witch house scene. All the music I was hearing that thrilled me - soundtracks, shows, EPs - was all very electronic and synth heavy. I realized in order to write the music that interested me, there was no way I could do it under The Enright House. I had to completely start over. So We Are Temporary was born.

I noticed We Are Temporary is as much the result of a musical obsession as a philosophical one. Can you give us more details about it?
Mark: I touched on this earlier, but to dive deeper, I think I began to think a bit more about the issue of temporary life when I first became engaged to my now wife. I was always a humanist and atheist and from a very young age believed that the time we have on earth is all we have but as I approached my 30s I really started to struggle with the consequences and implications of that view: depression, purposelessness, futility, nihilism, anger, etc. There's a fair bit of that in my songs (laugh).

You already told us how you came to set up We Are Temporary, but can you tell us a bit more about the sound properly speaking, which I think has something really apart from the familiar electro-pop standards and numerous Depeche Mode clones?
Mark: I think my sound is really about taking influences from my past and merging them with cutting edge production and contemporary life. I'm in love with the brutal intensity of bands like Skinny Puppy and Das Ich but in the last few years, I've drawn more sonic inspiration from acts that are actively fusing dark music with contemporary culture like hip hop, techno, and r&b... bands like H09909, Death Grips, Salem, Gazelle Twin, Liar, iamamiwhoami, Fever Ray, Gesaffelstein, etc.

Your debut album "Crossing Over" was originally released in 2016 and now re-released in Europe on Trisol. I know Trisol does not often sign new bands so I guess it must be something really special. How did you get in touch with the label and what did it change for you?
Mark: Trisol got in touch with me prior to WGT to set up a meeting during the festival. From that moment on things have just been getting better and better for me. First a digital contract, then a proper physical contract with Trisol, CD release, publishing deal, second EU tour, Amphi Festival confirmation, supporting artists like Project Pitchfork, Assemblage 23, Kite, Nachtmahr, and Haujobb, remixing bands like ASP and Rotersand... basically the last 12 months have been insane and so much fun! And the new album is almost done, too…

You've just finished a European tour. How did it happen and what kind of show did you try to accomplish?
Mark: This European tour has ended up being a huge success, in no small part to the support and help of Trisol. Touring with childhood heroes Project Pitchfork was a dream. They were able to give me huge amounts of advice on making my music impactful for different audiences. It was also great to compare the energy of this tour, where I brought along my US light show, compared to my last tour which was a bit simpler. It really amped up the drama and it was a great way for me to show frisson, bringing my excitement across. I also have been really interested in how my music and branding has been received by different audiences. In Italy, for example, I got a lot of questions about the crosses and their meaning; in Germany, many people wanted to talk about songs that dealt with taboo issues like suicide or depression. It was cool to see the music be universal but yet culturally specific and relevant.
Stef COLDHEART
12/06/2017
---