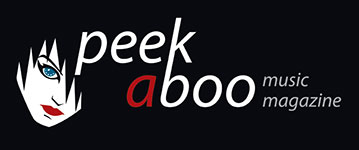 like this interview
---
ERASURE
Erasure still believe in love … Andy and Vince talk about their new album "World Be Gone"
31/05/2017, János JANURIK
---
I can clearly remember the first time I met Erasure live as it was on my 18th birthday. OK, actually it was a one-sided meeting only because it happened at their Budapest concert in 1992 and I stood among the public with other fans and they were on stage performing live.
I was so impressed by what I saw and heard that evening that I even wrote a fan-review on it - although I kept it in my drawer. Approximately 10 years later I started freelancing for various music sites - among others for example I was the editor of the Hungarian Mute microsite. I did several articles on Erasure and in March 2005 I finally got the opportunity to meet my heroes in Munich and I interviewed them face-to-face.
I have kept contact with their management/record company and our relationship slowly became amicable. I still help their work silently with my promo articles and it was evident for me that I would get in touch with them again to do another interview on the release of their new album "World Be Gone".
Maybe I have a soft spot for Erasure but "World Be Gone" is really one of their best - both musically and lyrically.
Let`s take a look in the minds of Mr. Vincent Clarke and Mr. Andrew Bell and let them tell us about their past, present and future...
You recently had an important milestone in your career. You celebrated a big anniversary to mark 30 years of being together as a pop-duo. Have you ever thought you`d come this far?
Are there any unfulfilled wishes in your life?
Vince: It would have been impossible to imagine (in the 80s), that we'd still be around after 30 years. As for ambitions there's just that elusive 'perfect pop song'.
Andrew: I didn't really think about how long we'd last, whether it be 30 or 50 years to be honest I take each day as it comes I was just very honoured to be able to work with Vince Clarke in the first place! I think it is kismet & we were meant to be a song writing partnership. Sometimes I wish we had a bit more recognition within the industry but it's not absolutely necessary!

Sometimes you're just ranked as a typical 80s band although your career mainly happened in the 90s and in the 00s - and you`re still present in today's music business. Do you think radio stations are responsible for that? Do you get enough airplay nowadays?
Vince: The radio station 'business' is about playing the latest and newest. That's totally understandable. More airplay would be nice but that's not the way of the world.
Andrew: I think pop is mainly for teenagers so you are very lucky if you manage to keep some of those initial fans with you, for me being a gay man seems to keep you forever young so I don't tend to think about things in a traditional way.
As for the radio etc it's all up to them & it's all very corporate & centralised I don't need to be categorised in any way & take no notice any way!

Do your supporting gigs with Robbie Williams have anything in common with making your music known for a wider public, with the newer "pop-kids"? How did you get to know Robbie? What are your expectations of this tour?
Vince: We met Robbie once, when Take That first started their careers at a TV show in the UK. This tour is a fantastic opportunity for us to remind people of our music... I'm not sure Robbie's fans are 'kids' anymore?
Andrew: I think Robbie & his wife may be slight fans, I like him & it's a good opportunity for us to play to a million people without having to do 75 shows!

There is a new Erasure album coming out on Mute on 19th May 2017. It`s titled "World Be Gone". The title is not too optimistic but its content is full of hope – except for a few parts. How can you find optimism in the most unlikely circumstances?
Vince: I believe good and bad comes in waves. I'm a naturally optimistic person. I have to be, especially as I have an 11 year old son. You have to otherwise you might as well pack it all in.

Some of your new tracks like "Still It's Not Over", "Oh What A World" - a sinister protest song - or "Lousy Sum Of Nothing" are focusing on current political topics and news.
Although you already had some political lyrics in the 80s in songs like "The Circus" or "Hallowed Ground", these were not themes typical of yours. Have you felt the necessity to write about actual policy issues now?
Vince: There is so much weirdness going on right now that we felt compelled to reflect on that for this new record.
Andrew: That's just how the songs came out we weren't thinking 'oh let's be political now'. I think we just wanted to do something with meaning.

I think that love is still the greatest power on the planet for Erasure - and it's good so. Are you romantic or realistic in your personal lives? Do you still believe in the big love which could heal the world?
Vince: I think that most people are basically good people. I also think 'love' is something you do, rather than something you say.
I believe in love both personal & universal.

The new album contains rather calming music and its mood is rather balladistic and gospel-tinged than techno-disco. It goes well with its current themes and it`s heart-warming to hear Andy singing like that - very soulful and uplifting - underpainted by Vince's rather vintage analogue synths.
Was it intentional to record a calmer album than the previous two which were filled with catchier dance tunes and hi-NRG party music?

Vince: We deliberately set out to make a more reflective album. We wanted the album to be 'vocal heavy' but musically minimal, harking back (a little) to 'Erasure' the album.
Andrew: Ditto.

The lead single of your new album ("Love You To The Sky") is one of your best songs from the last decade, in my opinion. It`s a perfect love song with positive lyrics and euphoric melody, that brings us up to the sky. If I could choose the next 2-3 singles, then songs like "Be Careful What You Wish For!" - my absolute favourite from the whole album, "World Be Gone" and "Sweet Summer Loving" would be among the chosen ones. And which ones are your personal favourites?
Vince: "World Be Gone" is my absolute fave. :)
Andrew: I have the same taste as you those 4 would be excellent choices.

Your fans around the world are hoping for more headline tour dates. Will there be any opportunities to see you - without Robbie - on tour later this year or early next year?
Vince: We'll be touring extensively, on our own, in 2018.

There are rumours about the making of a tribute musical on Erasure, which is called "Oh L`Amour". Have you heard anything about it? Would it be a great honour to your work if it took place / became a reality sometime?
Vince: There are a couple of ideas floating around at the moment and of course, we're thrilled….let's see what happens.
Andrew: I have heard it & it's amazing I really hope it comes to fruition.
The new Erasure album "World Be Gone" is out on Mute Records 19th May 2017 and is available to buy on CD, ltd edition orange vinyl, regular vinyl & cassette.
© Janos Janurik
János JANURIK
31/05/2017
---
Ik kan me de eertse keer dat ik Erasure ontmoette nog heel helder voor de geest halen, omdat het op mijn achttiende verjaardag was. ok, eigenlijk was het een eenzijdige ontmoetingen, want het was tijdens hun optreden in Boekarest in 1992 en ik stond in het publiek met andere fans en zijn traden op.
Ik was zo onder de indruk van wat ik zag en hoorde die avond, dat ik er zelfs een fan-review van schreef, ook al liet ik die in mijn shuif liggen. Ongeveer tien jaar later begon ik te freelancen voor allerei muziek sites - ik was bijvoorbeeld onder andere editor van de hongaarse Mute microsite. Ik schreef verschillende artikels over Erasure en in maart 2005 kreeg ik eindelijk de gelegenheid om mijn helden te ontmoeten in Munchen voor een persoonlijk interview.
Ik heb contact gehouden met hun management/platenmaatschappij en onze relatie werd langzaamaan vriendschappelijk. Ik help hun werk nog altijd in stilte, door mijn promo artikels en het was vanzelfsprekend dat ik terug contact zou opnemen om het opnieuw te interviewen naar aanleiding van de releas van hun nieuwe album "World Be Gone".
Misschien heb ik een zwakke plek voor Erasure, maar "World Be Gone" is echt een van hun beste platen, zowel muziek als tekstueel.
Laten we een kijkje nemen in de geesten van Mr. Vincent Clarke en Mr. Andrew Bell en laat hen ons vertellen over hun verleden, heden en toekomst.
Jullie hadden onlangs een belangrijke mijlpaal in jullie carrière. Jullie vierden een grote verjaardag omdat jullie dertig jaar een pop-duo vormen. Hadden jullie ooit gedacht dat het zo ver zou komen?
Zijn er onvervulde wensen in jullie leven?
Vince: Dat hadden we (in de jaren 80) ons absoluut niet kunnen in beelden, dat we na dertig jaar nog steeds mee zouden gaan. Wat betreft de ambities, er is enkel de ongrijpbare 'perfecte pop song'.
Andrew: Ik dacht eigenlijk niet na over hoelang het zou duren, of het 30 of 50 jaar zou zijn. Om eerlijk te zijn, ik neem elke dag zoals die komt en was in de eerste plaats alleen maar erg vereerd dat ik met Vince Clark kon samenwerken! Ik denk dat het voorbestemd is en dat we bedoeld waren om samen een songschrijvend duo te worden. Soms zou ik willen dat we een beetje meer erkenning zouden krijgen in de muziekindustrie, maar dat niet absoluut noodzakelijk!
Soms worden jullie een typische band uit de jaren 80 genoemd, hoewel jullie muzikale carrière zich voornamelijk in de jaren 90 en 00 afspeelt - en jullie zijn nog altijd aanwezig in de muziek business van vandaag. Denken jullie dat de radiozenders daarvoor verantwoordelijk zijn? Krijgen jullie de dag van vandag genoeg airplay?
Vince: De 'business' van de radiozenders gaat over de laatste en nieuwste dingen draaien. Dat is volledig begrijpelijk. Meer airplay zou leuk zijn, maar zo werken die dingen niet.
Andrew: Ik denk dat pop vooral voor tieners is en dat je dus heel veel geluk hebt als het lukt om sommige van de oorspronkelijke fans bij te houden. Ik denk dat homo zijn me voor eeuwig jong houdt, dus ik denk niet op een traditionele manier over de dingen.
En wat betreft de radio etc: het is allemaal aan hen en het is heel corporate en gecentraliseerd en ik heb absoluut geen behoefte aan categorieën en let daar toch niet op.
Jullie spelen in het voorprogramma van Robbie Williams. Heeft dat iets te maken met het bekendmaken van jullie muziek bij een breder publiek , bij de nieuwere "pop-kids"? Hoe hebben jullie Robbie leren kennen? Wat zijn jullie verwachtingen van die tour?
Vince: We hebben Robbie één keer ontmoet, toen Take That begon bij een TV show in het Verenigd Koninkrijk. Deze tour is een schitterende gelegenheid voor ons om de mensen terug aan onze muziek te herinneren... Ik ben niet zeker of Robbies fans nog 'kinderen' zijn?
Andrew: Ik denk dat Robbie en zijn vrouw misschien een beetje fan zijn. Ik vind hem leuk en het is een mooie kans voor ons om voor een miljoen mensen te spelen zonder 75 optredens te moeten doen!
Op 19 mei 2017 komt er een nieuw album van Erasure uit bij Mute. De titel is "World Be Gone". Dat is niet al te optimistisch, maar de inhoud is vol hoop - op een paar delen na. Hoe kan je optimisme vinden in de meest onwaarschijnlijke omstandigheden?
Vince: Ik geloof dat goed en slecht in golven komen. Van nature ben ik een optimist. Ik moet dat zijn, vooral omdat ik een zoon van elf heb. Je moet wel, anders zou je even goed je boeltje kunnen pakken.
Sommige van jullie nieuwe tracks, zoals "Still It's Not Over", "Oh What A World" - een sinistere protestsong - of "Lousy Sum Of Nothin" gaan in op actuele politieke topics en nieuws.
Jullie hadden in de jaren 80 al wel wat politieke teksten in songs als "The Circus" of "Hallowed Ground", maar dat waren voor jullie geen typische them's. Voelen jullie nu de noodzaak om over echte beleidskwesties te schrijven?
Vince: Er gebeuren momenteel zo veel vreemde dingen dat we ons gedwongen voelden om daarover na te denken voor deze nieuwe plaat.
Andrew: Het is gewoon hoe de songs eruit kwamen. We dachten niet 'oh, laten we nu politiek zijn'. Ik denk dat we gewoon iets betekenisvols wouden doen.
Ik denk dat liefde nog altijd de grootste kracht van de planeet is voor Erasure - en dat is goed. Zijn jullie romantisch of realistisch in jullie persoonlijke leven? Geloven jullie nog altijd in de grote liefde die de wereld zou kunnen genezen?
Vince: Ik denk dat de meeste mensen eigenlijk goed zijn. Ik denk ook dat 'liefde' iets is dat je doet, eerder dan iets dat je zegt.
Ik geloof in liefde, zowel persoonlijke als universele.
Op het nieuwe album staat eerder kalmerende muziek en de sfeer is eerder die van ballads en gospel dan techno-disco. Het past goed bij de thema's en het is hartverwarmend om Andy zo te horen zingen - heel gevoelvol en opmonterend - met daaronder de eerder vintage analgue synths van Vince.
Was het de bedoeling een kalmer album op te nemen dan de vorige twee , die vol stonden met meer catchy dance nummers en hi-NRG feestmuziek?
Vince: We hebben met opzet een meer beschouwelijk album gemaakt. We wouden dat de plaat "vokaal zwaar" maar muzikaal minimalistisch zou zijn, teruggrijpend naar het album "Erasure".
Andrew: Ditto.
De single uit jullie nieuwe album ("Love You To The Sky") is een van jullie beste songs van de laatste tien jaar, volgens mij. Het is een perfecte love song met positieve teksten en een euforische melodie, die onsin vervoering brengt. Als ik de volgende twee of drie singles zou kunnen kiezen, zouden songs als "Be Careful What You Wish For!" - mijn absolute favoriet van het album, "World Be Gone" en "Sweet Summer Loving" erbij zijn.Welke zijn jullie persoonlijke favorieten?
Vince: "World Be Gone" is mijn absolute favoriet. :)
Andrew: Ik heb dezelfde smaak als jij, die vier zouden perfecte keuzes zijn.

Jullie fans over de hele wereld hopen op meer tour dates als headliner. Zullen er mogelijkhedne zijn om jullie op tournee te zien - zonder Robbie - later dit jaar of in het begin van volgend jaar.
Vince: We gaan uitgebreid touren, zelf, in 2018.

Er gaan geruchten over het in de maak zijn van een tribute musical over Erasure, met als titel "Oh L'Amour". Hebben jullie daar iets over gehoord? Zou het een eerbetoog zijn voor jullie werk als dat ooit realiteit zou worden?
Vince: Er doen een aantal ideeën de ronde momenteel en natuurlijk, wij zijn vereerd... we zullen zien wat er gebeurt.
Andrew: Ik heb erover gehoord en het is fantastisch en ik hoop dat dat in vervulling gaat.
Het nieuwe album van Erasure "World Be Gone" verscheen op 19 mei 2017 bij Mute Records en is verkrijgbaar op CD, ltd edition orange vinyl, regular vinyl en cassette.
© Janos Janurik (English text)
János JANURIK
31/05/2017
---