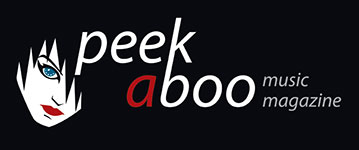 like this interview
---
SUICIDE COMMANDO
The funny thing is that many other Belgian bands get tons of airplay on national radio, but don't even sell half of what Suicide Commando is selling.
19/02/2013, Didier BECU
photos: © Marquis(pi)X
---
On 6th April you can see the cream of the crop of today's harsh electronic scene at the Vampire Party. This year the headlining band are Suicide Commando. We spoke with Johan about some very unusual things…
Hello Johan. Suppose you have to describe your music to someone who has never heard Suicide Commando, how would you describe it?
Well, for those who never heard of Suicide Commando. I always try different categories, when I'm lucky some do know Front 242, so I compare it with their music, if that doesn't work I try Depeche Mode, and if even that doesn't work, I try "techno" music …
But surprisingly enough sometimes it's even difficult to explain what a music band is, a few weeks ago some woman even thought I was playing in a chapel when I tried to explain her what I do.
Do you think your music is shocking? I know people who think that your lyrics are quite provoking.
Yes I can imagine my music can be shocking or controversial to some, and in a way it's also meant this way. I'm not trying to be shocking or controversial just to be controversial, I'm just trying to open the people's eyes (and ears) for a moment, as many of us are often so narrow minded or blind for reality. Being controversial to me seems the only way to get the people's attention. I know my music or lyrics won't change the world, but at least I hope it makes people think for a moment about certain topics.
If you could be the star in a horrormovie. Which one would it be and what character would you like to play?Oh, that's a difficult one as I'm really bad in remembering names or movies. Not really a horrormovie but a really cool character I'd say was The Joker in Batman. It even inspired me for the new promo pictures as you'll see.
How do your family react to your music? I mean it's not a very common thing to have an uncle who writes an oneliner that says Love Breeds Suicide.
My father unfortunately died a few years ago, and I'm sure my mother doesn't really realize what I'm writing about as she doesn't speak English. They probably think I'm doing strange music, but they never said anything negative about it and they've always been very supportive and understanding, so I really need to thank them all.
If I hear Suicide Commando, I think of death. Do you think of death a lot?
The funny thing is the older I get the less I think about it, but I used to think a lot about death when I was really young. Don't ask me why as I never experienced death in my neighbourhood in my childhood, but somehow it always had a big impact on me.
One thing about those lyrics. Apart from your fascinating music, I love your lyrics so much. Where do you find your inspiration for them?
The more albums you do, the more difficult it gets of course, but I still try to come up with interesting issues and when I delved into the world of the serial killers some years ago, I realized it had so many interesting and fascinating cases that I could write 10 more albums about that sole topic. But apart from the "bind torture kill" album which was mainly focussed on that topic, I always try to diverse my lyrical content, but I guess it will always remain in the darkest side of my mind, so don't expect any songs about the birds and the bees all of a sudden.
Your lyrics deals about God as well. Does Deus exist?
If I would know, I sure would tell you … but I fear I don't know and I even fear the answer is NO. Well, I might be wrong, but even though I was raised very religious I never really believed in God as a person.
Can you name something you want to do, but never dared to?
Can't really think of anything that I still want to do.
Time for a nasty question. I am proud I can say my fave Belgian bands are Front 242, Parade Ground and Suicide Commando. It only seems that Belgium doesn't respect this. I mean I never heard a song by Suicide Commando on the radio.
I'm still proud to be part of the Belgian electro movement and family, but it's true that besides some old Front 242-tracks, Belgian national radio keeps ignoring us. It's really sad but I meanwhile gave up hope that this will ever change. The funny thing about this is that many other Belgian bands get tons of airplay on national radio, but don't even sell half of what Suicide Commando is selling. But still they get lots of airplay and get booked on so called "alternative" festivals like Pukkelpop, while our scene gets totally ignored. Fortunately a few people still try to keep the Belgian scene alive by doing some indie festivals like BIM, Rewind or the Vampire Party Festival.
Never thought of moving to Germany?
No, not really. Like I said I'm still proud to be Belgian and being part of the Belgian electro family who set EBM on the map.
In fact, I don't know this, Johan. But are Suicide Commando succesfull in the States?
It's hard to say such things about myself, but yes, I guess you can call us successful in the States. I noticed this when we did our tour in the US last year. Of course the scene in the States is even smaller then in Belgium, if you compare it with the amount of people living in the States, but inside the scene we're probably one of the bigger bands.
Some funny questions to end with. Name your favourite drug
Sex, drugs and rock 'n roll.
What's most important. Sex, drugs or rock 'n roll?
The combination of the 3 !
What's the most extravagant thing you ever did?
It's not really extravagant but a stupid habit I often do on stage is beating myself with my microphone. It often leaves me with bruises the days after a show, and it can get dangerous when being on tour, I even ended up in hospital during one of our tours as I couldn't breathe anymore from the bruises. And I can assure you, when you have to explain a doctor where you got these bruises from, they kind of look very strange.
Is Suicide Commando Johan Van Roy or is that a schizophrenic twist?
Suicide Commando definitely is a big part of Johan Van Roy. Suicide Commando is my life, my baby, I just couldn't imagine living without it. But since Suicide Commando is so different from the Johan Van Roy once off stage, I guess you can also call it my schizophrenic part.
Johan
Suicide Commando
Didier BECU
19/02/2013
---